Sculptural, pure, distinctive
The Nuez Table collection starts from the formal aspect of the Nuez seating collection. They are developed from pyramidal ash wood bases, in different heights. Its round envelopes cover a wide diameter range. Its wide variety of sizes and finishes allows multiple uses, in workspaces, waiting areas or lobbies, and also at home.
Selected projects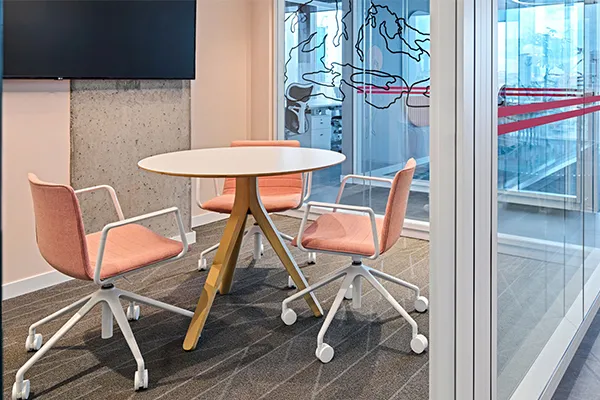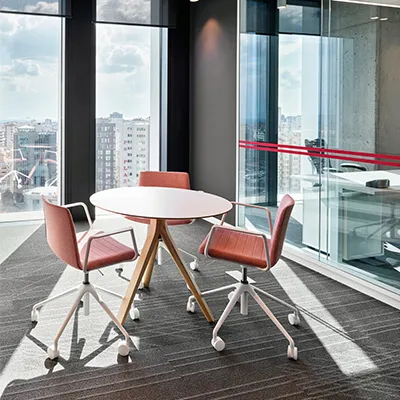 Afiniti
The Afiniti project features: Quattro, Nuez Table , Next, Flex High Back and Flex Chair collections.
Discover more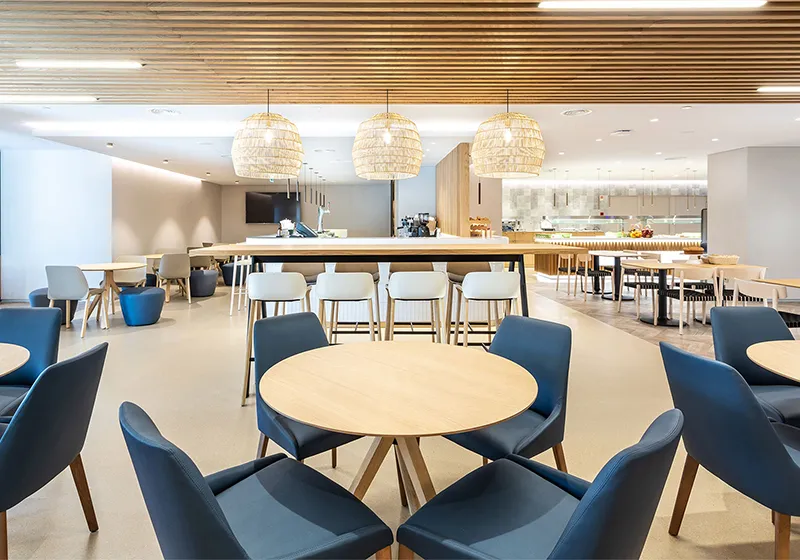 Holiday Inn
The Holiday Inn project features: Alya, Nuez, Radial Conference, Nuez Table, Smart, Reverse Conference, Dual, Manfred, Siesta, Dado, Beat, Nub, Reverse Occasional and Uves Occasional collections.
Discover more