Andreu World has grown and evolved convinced that our philosophy – attention to detail, excellence and good design – is the fundamental guide to continue being who we are now and in the future.
We are experts in the manufacture of seating and tables, we work
to create innovative and sustainable designs in collaboration with
the best designers, with the commitment to create a positive impact
on the planet
To create great designs to provide inspiration and innovation
to all architects and interior designers around the world. We also strive
to be a world leader in seating and tables made with passion
for a healthy, sustainable lifestyle.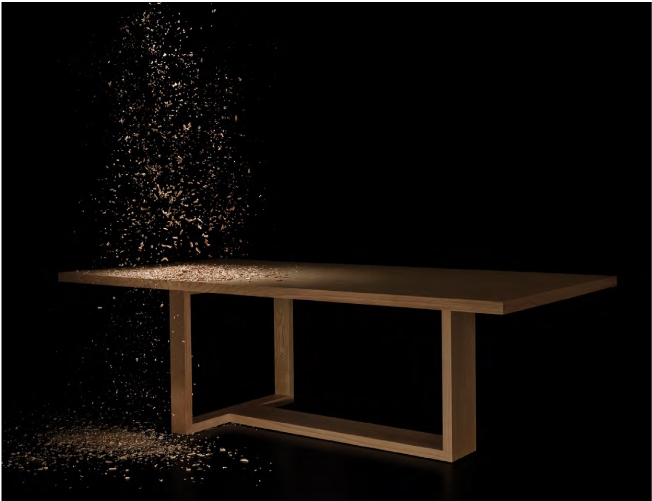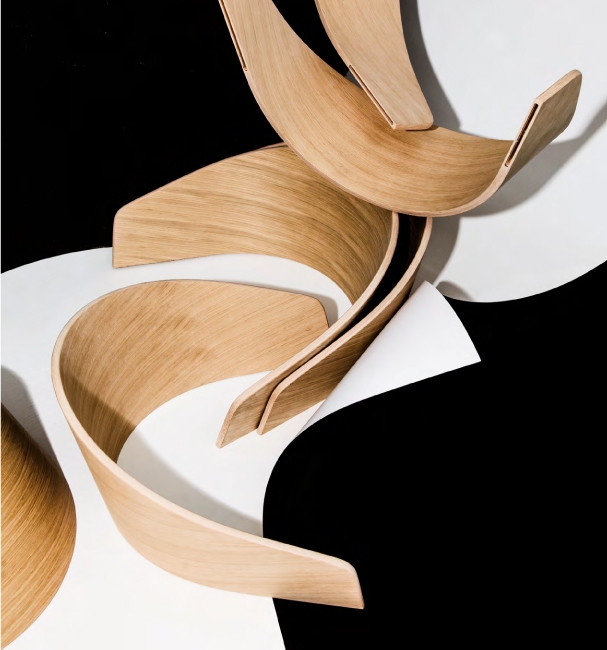 We are a company with international recognition,
leaders in good design and the development of
seats and tables with high added value, enabling people
to enjoy the spaces they inhabit in a smart and healthy way.
Passion for Design
Tradition and Craft
Integrity and Ethics
Closeness and Trust
Teamwork
Commitment
Attention to Detail
Leadership and Initiative
Customer Service and Respect
Sustainability and a positive impact on the planet
Wood is in our roots, and not only as a unique, warm and noble material;
wood is also a working attitude, a relationship with the world.
As we have evolved over time, we have sought to maintain the warmth
that comes from working with wood in all our designs, regardless of the
materials and technology we use.
For more than 65 years we have evolved in tune with the times, to offer the
practical and esthetic solutions demanded by people all over the world.
We have achieved this through a flexible yet firm attitude.
"Wood, in our work,
is synonymous with the
woodworker, we have retained
the same expert hands
that have learned their craft
over years of experience"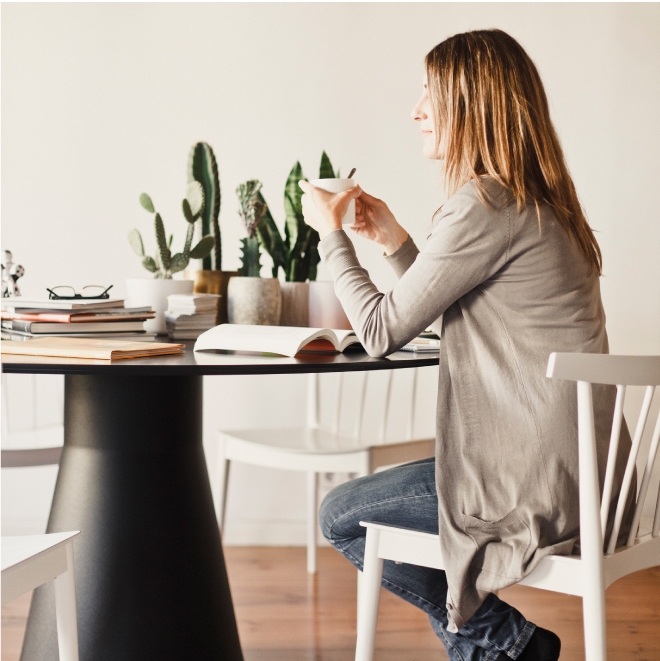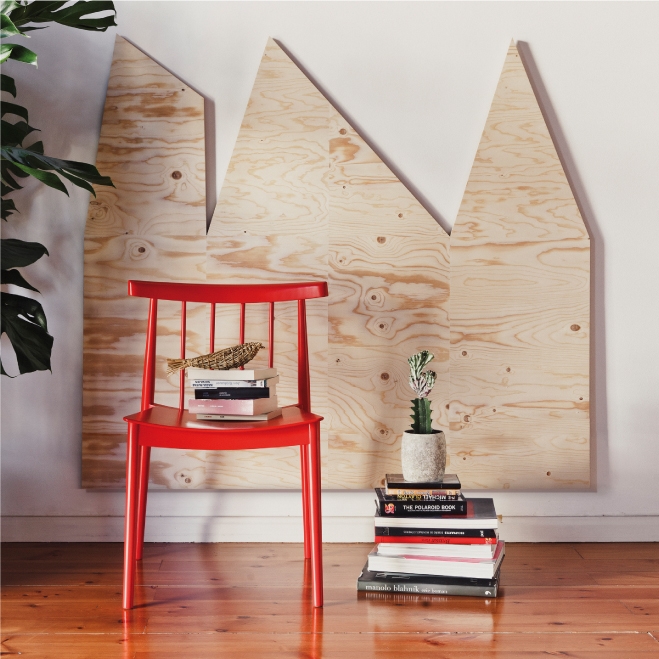 We are a family business and therefore we maintain a very special relationship with time.
We are aware of the tradition we have built and thanks to that tradition.
We have a unique perspective of our work.
So we think in the long term and are faithful to the idea that to build the
future we need to keep the past alive.
Family and tradition are concepts that remain alive in day to day operations
through personal relationships with all workers who, in many cases, have been
part of our family generation after generation.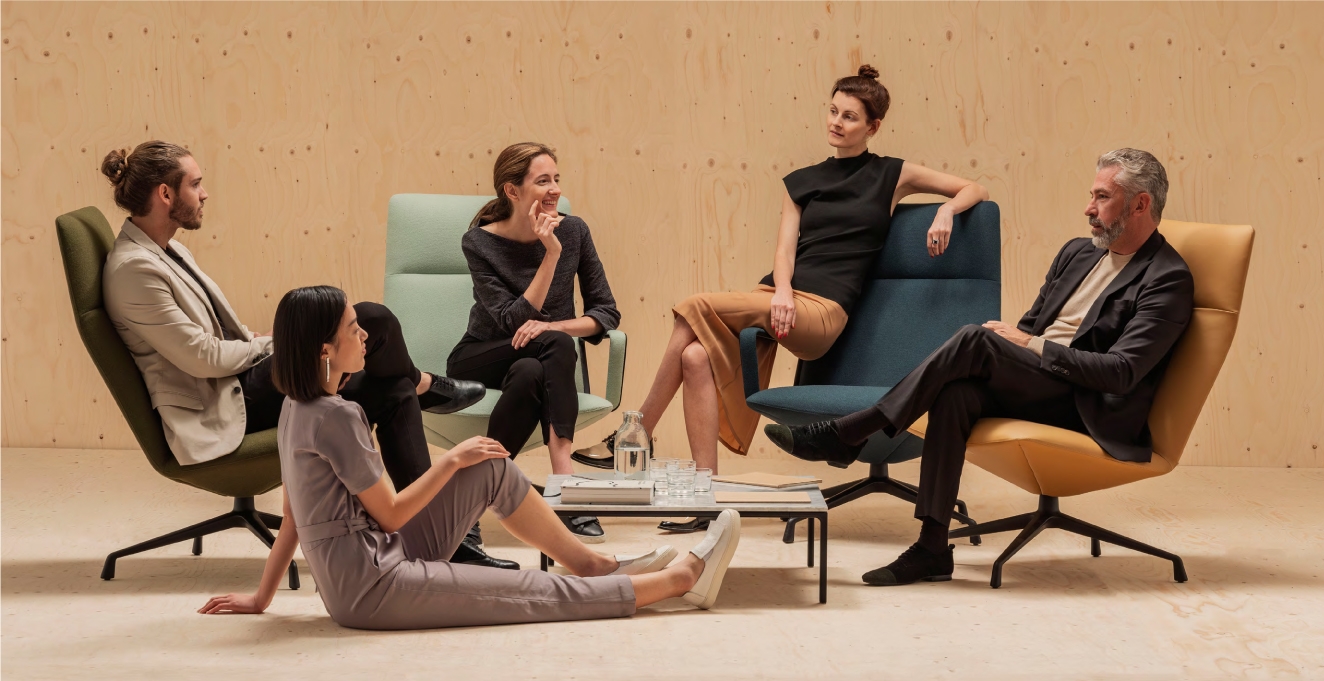 The search for
excellence
Each design examines all of its possibilities, constantly pushing
us to improve comfort, finish and function. It is this active process with
each of our products that allows for the intelligent use of our resources.
Through a continuous investment in advanced technology and
infrastructure, as well as in the training of our team, we maintain and
improve our processes. This in the only way we can only maintain our
passion for well-made products.
"We depend on our resources
to inform our entire working method,
from obtaining the raw materials
all the way through to finishing"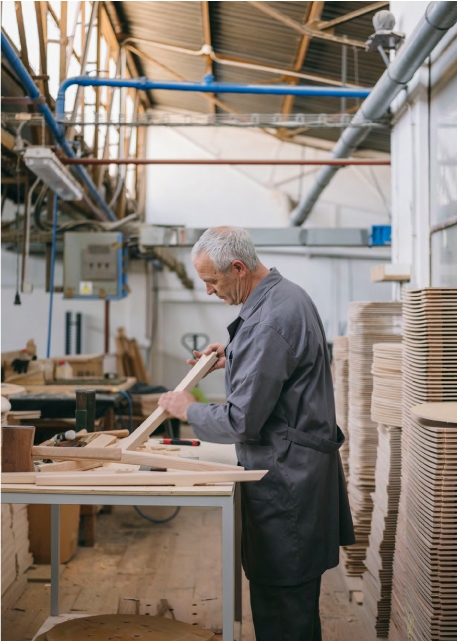 "The wood comes from our
forests, which are controlled
through a stewardship protocol
that includes planting, felling,
drying and all phases of
handling."
Precision and quality are one and the same, accordingly we refine to the
maximum all and every one of the processes, from the origin of the materials
to the production system and manufacturing of each piece. We minimize
errors through systematic quality control and offer a 10-year warranty for all of
our products against defects in workmanship and materials.
The wood used in our products comes from our forests, of which are
cultivated in accordance to quality protocols including planting, harvesting,
drying –the wood is dried for more than a year after the harvest to prevent
the wood from cracking in the future - and all phases of handling.
This process has been certified by the Forest Stewardship Council® (FSC®)
and guarantees that the wood originates from reforested and controlled
forests.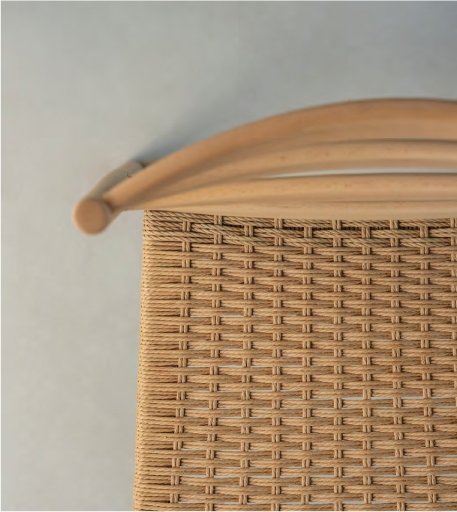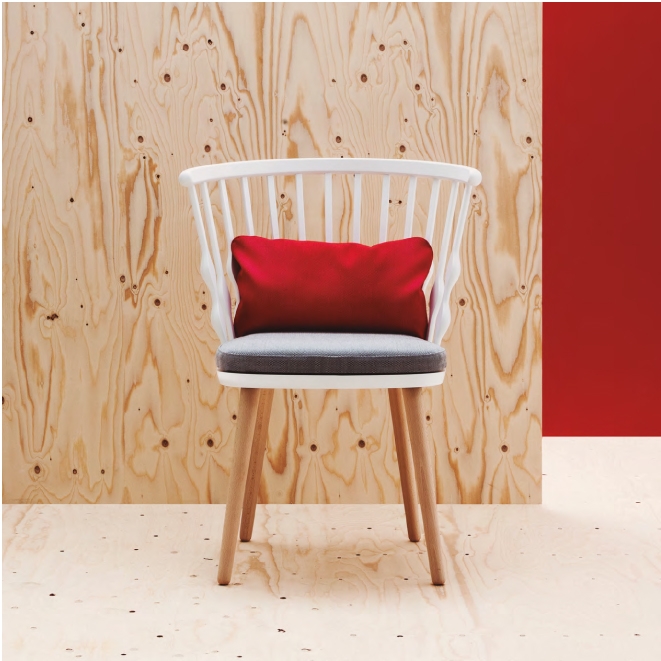 The expression
of the search
We like working with designers. It's a way to communicate our values
through the unique perspective of each collaborator. If one thing defines
our evolution, it's our commitment to design. This commitment has translated
to numerous national and international awards such as Red Dot Design Award,
Best of NeoCon, Wallpaper Awards, ADI Index, HiP Awards, German Design Awards,
Good Design Australia, The Office Dubai y el Premio Nacional de Diseño.
Additionally, for the past 15 years we have held an annual international design
competition geared towards young designers. It's our way of investing in the talent
that will build the future.
The pleasure of the 'al fresco' life
We belong to a culture lighted by the Mediterranean sun and are connected to the sea and nature. It is because of this that we feel that we could offer
our interpretation of the pleasure of the al fresco life. Outdoor includes distinct collections of seating, tables and sofas especially
designed for exterior use in residential or contract applications. These pieces are constructed from new materials and
treatments that are weather resistant and require minimal maintenance.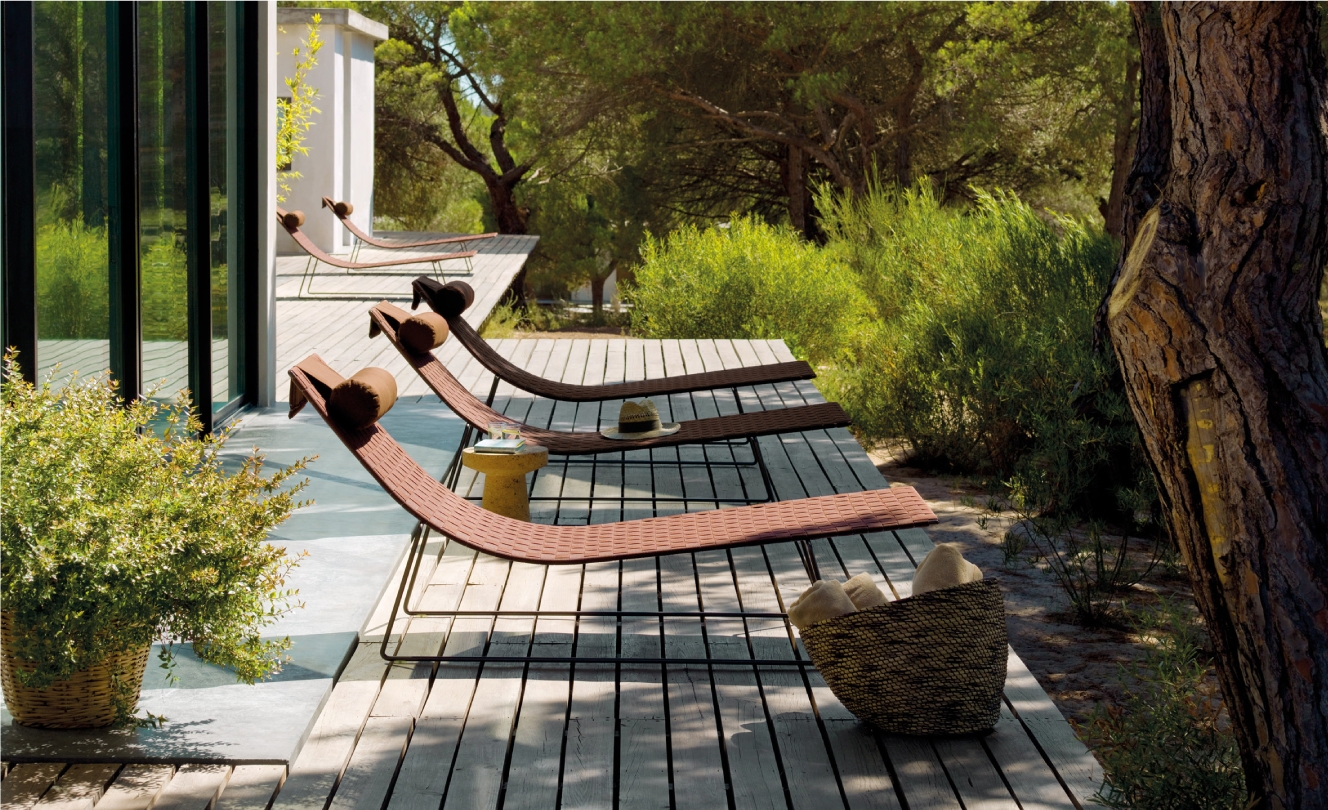 It is impossible to evolve without accepting a commitment to the
environment. We not only try to optimize resources, we seek to reduce
our environmental footprint in all aspects of the production process.
We have implemented strict policies for energy efficiency, waste recycling
and research into new more sustainable materials. Our legacy goes beyond
the material, a well-made product, is intimately connected to nature.
"We use wood from
managed forests and
reforested in accordance
to the FSC® (Forest
Stewardship Council)
certification".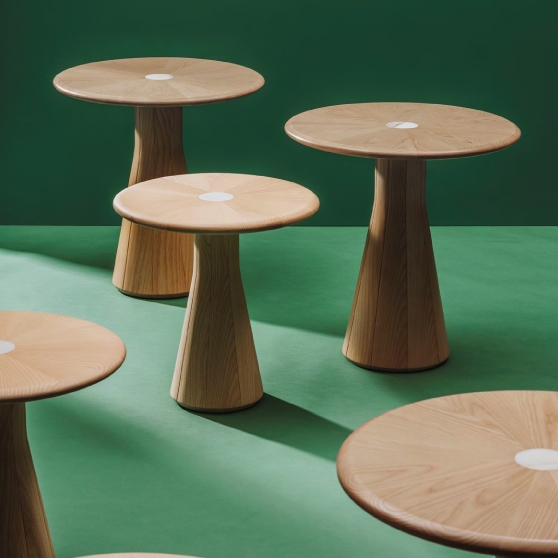 "Research, technology,
innovation and design
are the basic pillars of our
industrial culture".
Innovation, technology
and design
Our products are the result of the clear commitment to innovation
and application of I+D+i at all stages of manufacturing, which has
resulted in the creation of innovative, resistant materials and versatile
collections that serve both indoors and outdoors environments.
Working on the basis of creativity, versatility, ergonomics and comfort,
we develop new products that anticipate trends in contemporary
furniture design.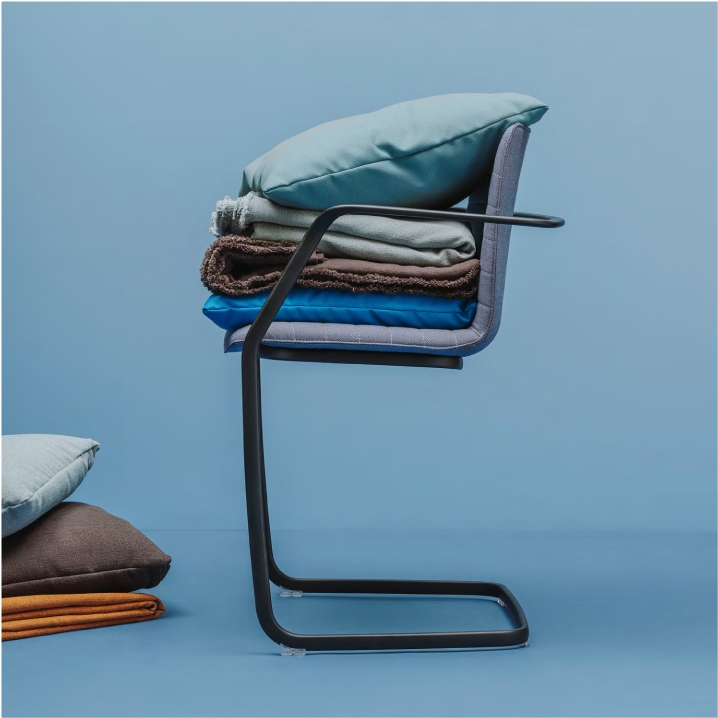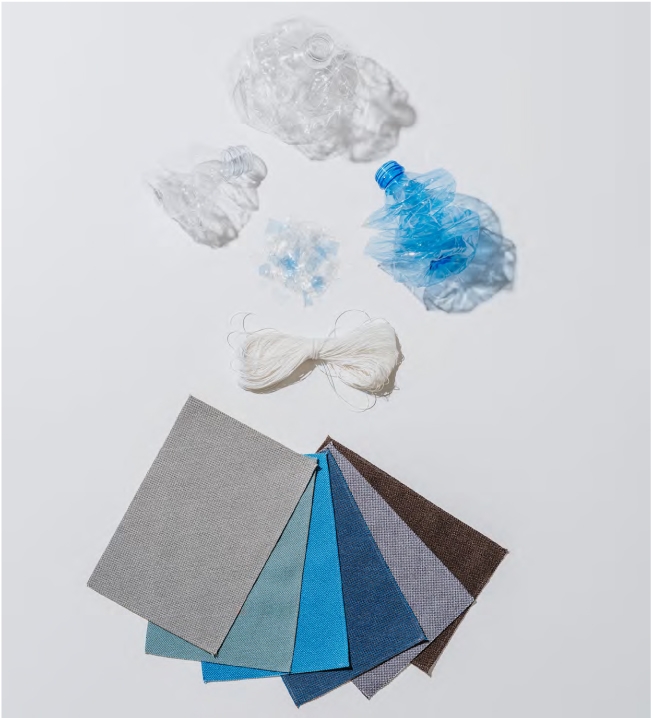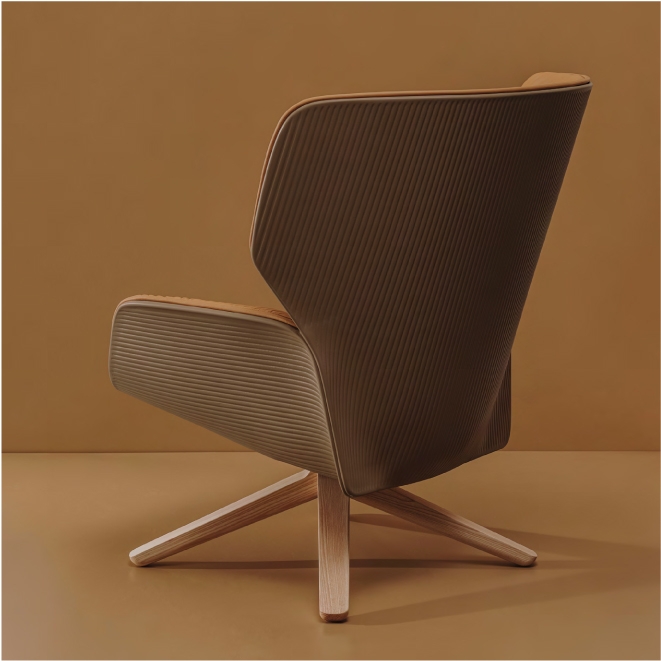 Wood treated as plywood permits us to curve it without losing its
characteristics and attain very fine, highly resistant boards and seamless joins.
Technology doesn't just help us to develop new forms, it also enables us
to investigate and evolve without betraying the uniqueness of the material.
Behind this evolution is a curiosity to explore the limits of wood as a material
and the security that comes with harmonizing traditional methods with new
technological processes. We unite best of a remarkable history with the constant
search for excellence.
"Wood and technology form
a passionate alliance when they
are employed in innovative ways.
Technology grants us the ability
to increase the potential of wood
from a structural and esthetic point
of view".
Those of us who live in the Mediterranean are optimistic by nature, and
some of us know, from many years of practice, that we can live in balance
with the environment.
Andreu World has been placing sustainability at the heart of its activities
since its inception, working to preserve the biodiversity of the regions in
which it operates, reducing the amount of waste it produces and acting
in a transparent manner by means of production processes that do not
exploit the planet or its people.
Our approach points to a future where design and sustainable development
can become common practice.
We have undertaken to lead sustainability in our sector and by 2030,
all Andreu World designs will be in circular economy.
To achieve this, we are committed to R&D&I, developing our own materials
and fabrics, which are a current reality and are available in our collections:
100% recycled ECOPure® plastics, a novel polymer of natural origin,
which is used in the Nuez Lounge BIO® armchair designed by Patricia Urquiola,
and the Circular ONE® fabric obtained from yarn made from plastics from PET
bottles and textile waste.
"Sustainability is a word we all
use but it is empty if we don't put
it into action".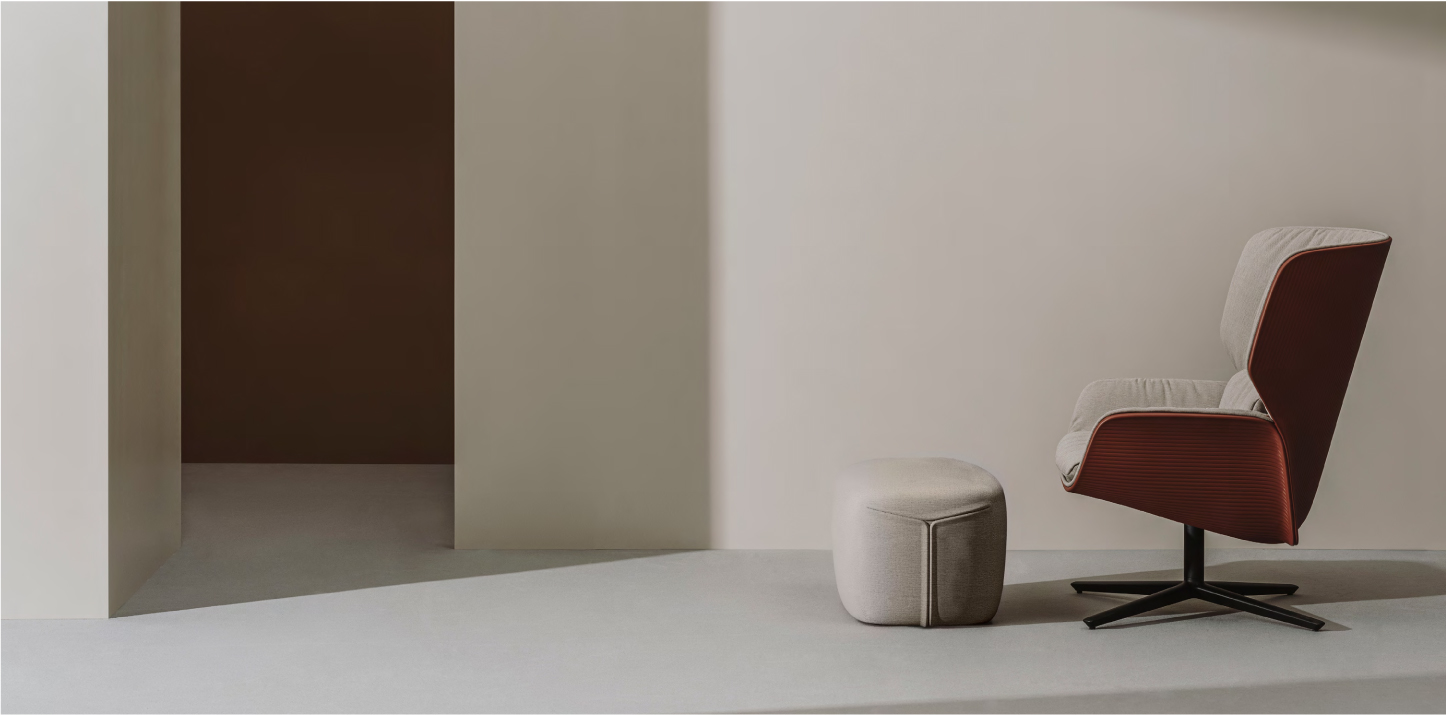 "We create universal, sustainable
and democratic designs for the well-being of people,
working and collaborating daily with
architects and designers"
We truly value the experience of the people who choose our furniture for their home or home office as well as for offices,
workspaces, restaurants, hotels, universities, airports, hospitals, where our collections can be found
in more than 124 countries.
All of the above allows us to offer sustainable furnishing solutions that meet the needs and uses
of all types of spaces, in a healthy, timeless and long-lasting way.