"I always think that the project I'm working on will be the best one, where the design and materials are anti-fragile and resilient"

Patricia Urquiola, designer and architect, was born in Oviedo, Spain. She lives and works in Milan where she runs Studio Urquiola. Her work is widely known for being playful and poetic, yet pragmatic and functional. She goes back and forth through conventional time: rethinking, reinventing and creating new products. She has worked with the best designers and masters of Italian design such as Achille Castiglioni, Eugenio Bettinelli, DePadova, Vico Magistretti and Piero Lissoni. Together with Andreu World, she has created Nub, a family of wooden seats, which stems from a childhood image, the fascination for the artisanal knowledge of the women of her city. The next collaboration was Nuez, born from a shape that can be molded as if it were a sheet of paper and more recently, as a result of the search for a 100% sustainable and circular design, Nuez Lounge BIO® was born.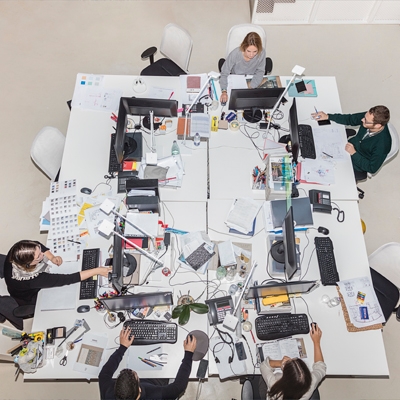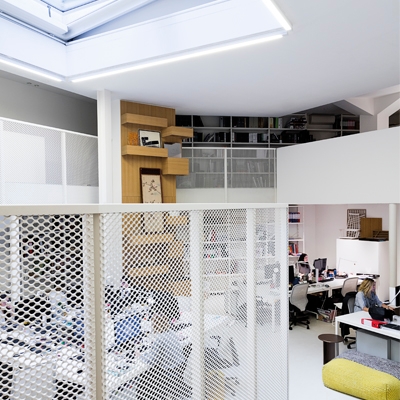 Antifragility as an attitude
Since she began her career as a solo designer, Urquiola's work has awakened the interest of the public and critics alike, bringing a breath of fresh air, a somewhat more relaxed attitude to the great dogmas of design and a hint of daring to disobey the established norms. Her work has explored the seeds planted in her memory, without nostalgia, with a keen eye and an inquisitive spirit. In the same way that she picks up an object from the street, that forgotten ashtray that will linger around her house until one day it becomes present and takes center stage in a new product, a table, with which it is related in a vague corpulence. That's how her mind works, turning what might at first seem obvious, presenting it in an unexpected way
"Subversive, ethical, ecological, political, humorous... that is how I see my job as a designer"

Philippe Starck has always been subversive and iconoclastic, with a vision that never leaves anyone indifferent and that speaks of humanity and intelligence. Unpredictable, visionary, with an influential philosophy of life and thought, he believes that creation in any form should make life better for as many people as possible.
His way of working is that of a hermit. To create, he secludes himself "in the middle of nowhere", including his refuge in the mountains or the dunes of Portugal. He has everything he needs there; in essence, his brain and his pencil. Without forgetting the omnipresent presence of nature, crucial to his well-being and inspiration. Separately, in Paris, he maintains a team of his closest collaborators. If you call in the morning, you may get an answering machine that asks you to call back in the afternoon, because in the morning the team is thinking.
A career rich with more than 10,000 creations, completed or yet to come, worldwide fame and tireless inventiveness must never overshadow the essential, Philippe Starck has a mission, a vision: that creation, whatever form it takes, must improve the lives of as many people as possible. From everyday objects such as furniture and lemon squeezers to revolutionary mega-yachts, he never fails to push the boundaries and criteria of contemporary design.
"To have beautiful children, parents must be in love. It's the same for a project: to make a project beautiful, those involved must be in love and share the same vision. Collaborating with Andreu World is not about working, it's about daydreaming and then making those dreams come true. In the most natural and elegant way."
The result is a perfect marriage between Philippe Starck and Andreu World, FSC® 100%, totally sustainable throughout, with a degree of innovation that makes it a challenge.
"Design is a method of action. As a discipline it does not do what people want, but rather suggests what they might want. This conditional is fundamental"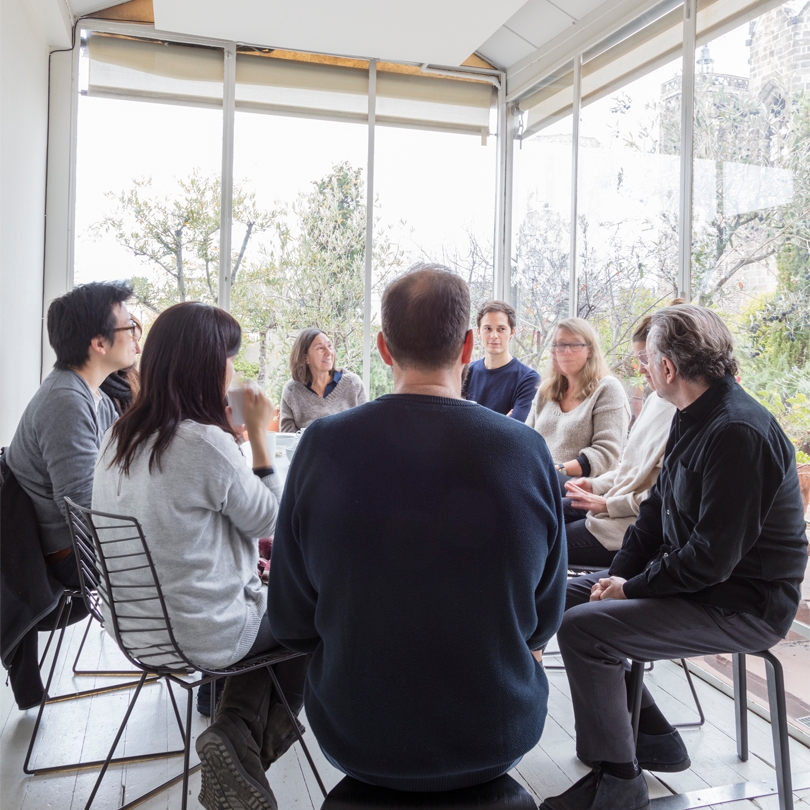 A multidisciplinary studio
The Lievore Altherr Molina studio was created in 1991 from the union of its three partners: Alberto Lievore, Jeannette Altherr and Manel Molina. Since its inception the studio has been dedicated to product design, consultancy and art direction, always offering individualized solutions. The studio has been recognized for its furniture designs, along with its projects in interior design, product and packaging design. In 1999, one of its partners, Alberto Lievore, was awarded the National Design Award; but the studio has also won numerous other national and international awards. It has held various exhibitions and shows in Barcelona, Cologne, Chicago, Stockholm, Helsinki, Lisbon, London, Madrid, Malmö, Milan, New York, Paris and Tokyo. Its projects are regularly published in the most prestigious specialized magazines internationally. With a very special, long and prolific relationship, the studio has developed seating collections, which are contemporary classics such as RDL, Manila and Smile, in addition to other collaborations in art direction and the launching of spaces in various showrooms and international trade fairs.
Their work is an example of elegance, quality and precision, which, combined with an absolute mastery of the technical knowledge, allows control of the design process from start to finish, including its presentation and marketing. A multidisciplinary and definitely holistic practice in keeping with the times we live in and one that exudes coherence on all four sides. Since the beginning, they have tended to work as a team, with partners who have changed throughout the studio's history and who have complemented its vision.
"What I am interested in is to be close to the people who work in the workshops: I establish very deep relationships with the people with whom I work on materials or techniques"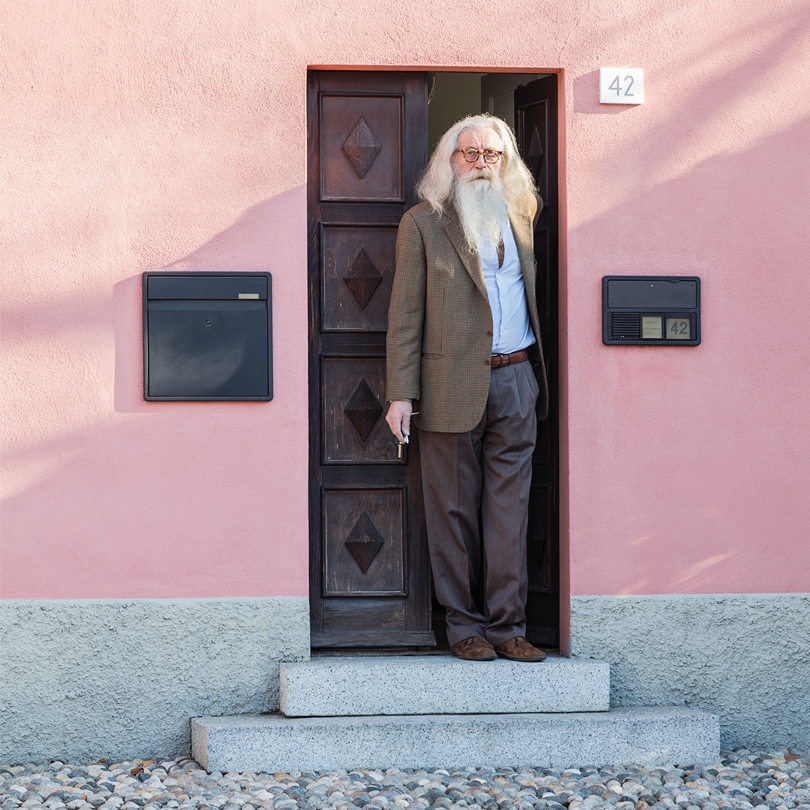 The artisanal gaze of an industrial designer
Piergiorgio Cazzaniga is one of Italy's most internationally renowned designers. His professional career has led him to accumulate direct experience in the industrial production of furniture. In the 1960s, Dino Boffi chose him as Head of the Office of Studies and Research for BOFFI Cucine where he worked on the European Standardization of the measurements of cabinet modules and of kitchen appliances.
In 1971, together with Luigi Massoni, he set up the Bruttura, Massoni, Pellizza studio, which later became the A&D studio. In the 1990s he established his own studio, Piergiorgio Cazzaniga Design in Lentate sul Seveso (Lombardy), working since then for leading furniture design firms. In 2008 he began collaborating with Andreu World, for whom he has designed seating families such as Flex, Sail, Lake and Liceo, and tables such as Reverse, which have received various international design awards.
Behind his apparent simplicity there is real ingenuity and an artisan of surprising complexity. The emotion that is part of his character is also alive in his work, tinged with intelligence and common sense. You would have to look very hard to find another designer in the world who, of his own free will, has decided to work entirely on his own and in the same town where he was born. He may well be the last of his kind, because with his stature and the solvency of his work there is no other character equal to him in the difficult specialty of seat design. He investigates the behavior of the materials, forcing them to submit to his intuition, and he presses and stimulates his interlocutors until he gets what he is looking for, often tempted by the discovery of a new technology that he cannot help investigating.
"Design is a universal language. There is not much difference in the treatment or discussion of design, although of course there are differences in attitude, priorities and emotion. This is the real quest as a designer"
In search of "Super-normal" design
Jasper Morrison is one of Britain's most internationally renowned designers. Born in London in 1959, he studied design at Kingston Polytechnic and the Royal College of Art. He later set up his own studio, Jasper Morrison Ltd., which has offices in London, Paris and Tokyo and designs a wide range of products for the home as well as architectural and urban spaces, working with international furniture and contemporary design brands. His most relevant projects include the design of furniture for the Tate Modern in London. In 2005, he created the project "Super Normal. Sensations of the ordinary" with Naoto Fukasawa and it was launched in 2006 with the first exhibition in Tokyo. Jasper Morrison has also published books, including "Everything but the Walls", "A World Without Words", "Super Normal" and "The Good Life".
He has always said that he pays a lot of attention to the atmosphere of a place, the influence that objects have on it, an extraordinary power to take into account when designing them. He has remained consistent in his design logic ever since he founded his own studio. He does not disown the essential simplicity that has characterized his way of doing things, in which he maintains the tension in the line, the balance of proportions and the chromatic richness, combining the practical and the poetic, the beauty and the function. The result is a timeless design that endures over time, full of complexity and almost imperceptible subtleties that are his hallmark.
"I give free rein to my ideas: sometimes they are real and clear, sometimes they come in the form of a sketch or a dream, other times they are nothing but a spring breeze"
Häberli and the designer's trade
If we had to choose the most optimistic and happy designer on the international scene, it would probably be Alfredo Häberli, who was born in Argentina and lives in Switzerland on the shores of a lake. The rigorous and the poetic are two qualities that combine in Alfredo Häberli's work, to which is added a pinch of humor, a dash of emotion and plenty of rationality. It's a difficult cocktail to balance; only a designer with a lot of experience like himself, who works on each of his projects with the care of a craftsman, can use these ingredients in the right doses, without overdoing it or underdoing it, because we are talking about a professional who absolutely masters his trade.
Innovative, cheerful, optimistic
Alfredo Häberli was born in Buenos Aires, Argentina, in 1964. He moved to Switzerland in 1977 and graduated with distinction in Industrial Design at the Höhere Schule für Gestaltung in Zurich in 1991. Today, he is an international designer with his own studio and works for some of the world's leading companies in the design industry.
His work stands out for uniting tradition with innovation as well as for the joy and energy in his designs. His work is strongly influenced by his childhood in Argentina, as well as his curiosity and study of everyday life. The results are works with strong expression and emotivity. Alfredo Häberli's work and designs have been shown in numerous exhibitions and he has received several international awards for his work in recent years. He works from sunrise to sunset with a mixture of joy and Swiss rigor that is perfectly appreciated in the collections he has worked on for Andreu World: Dado and Giro Soft, two modular systems for composing infinite sofa possibilities. Their various pieces fit together with Swiss precision. Both are essential designs, with perfect proportions, generous volumes and subtle or surprising color contrasts in the upholstery, which can be adapted to all types of projects.
"Designing a new product these days means trying to understand what the market is like, what the moment is like, what the feeling is like, what people's needs are"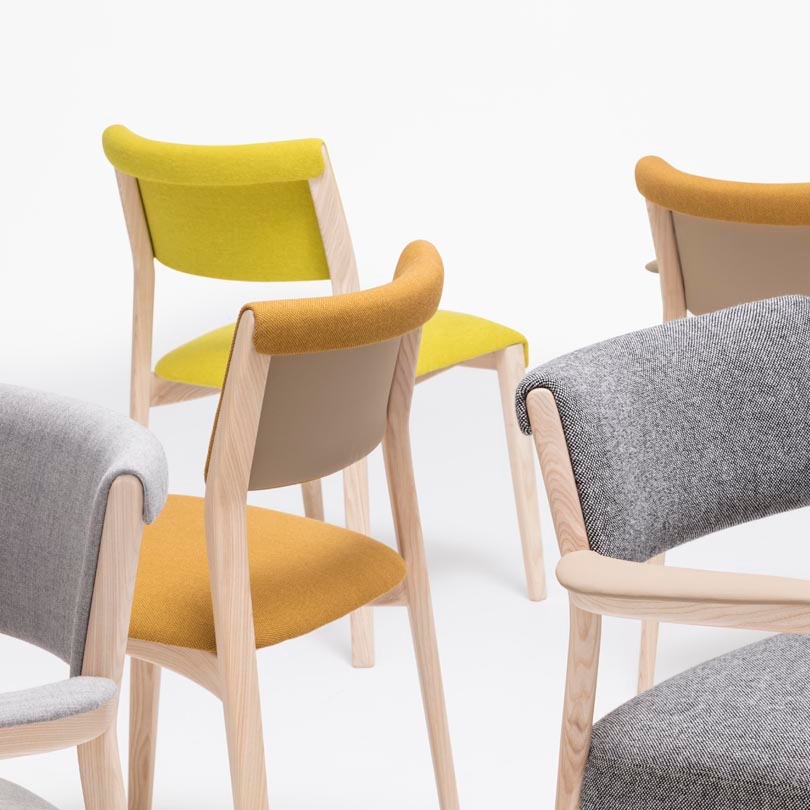 As a designer, and also as a person, my idea of comfort is different. The forms are the interpretation or materialization of the character: I'm very rational, and I've always been that way, that's why it's hard for me to make meandering objects, and when I do, it is with very restrained curves, almost geometric, never organic. Personally I am "shy", I would say discreet, and I think my products are a demonstration of that. Everyone designs or interprets what they design based on their own character, and I think this is the key for reading rationalism in my work.
Rodolfo Dordoni is part of the prolific Milanese creative wave that brought forth masters such as Castiglioni, Zanuso, Magistretti and de Lucchi. After obtaining his degree in architecture from the Polytechnic University of Milan, he developed a multidisciplinary and holistic approach to industrial design. According to Dordoni, a designer's attention should focus on the design itself, but also (more importantly) on strategies for the product image and marketing possibilities. For years he has worked as a designer and consultant for top-tier industrial design companies and has been responsible for the interior design of stores, showrooms and events. For Andreu World he has created seating collections such as Rizo, which combine artisan know-how with careful woodwork and upholstery.
"When we think about how to create a product or service: we must adapt our personal approach to how people live their lives now and in the future"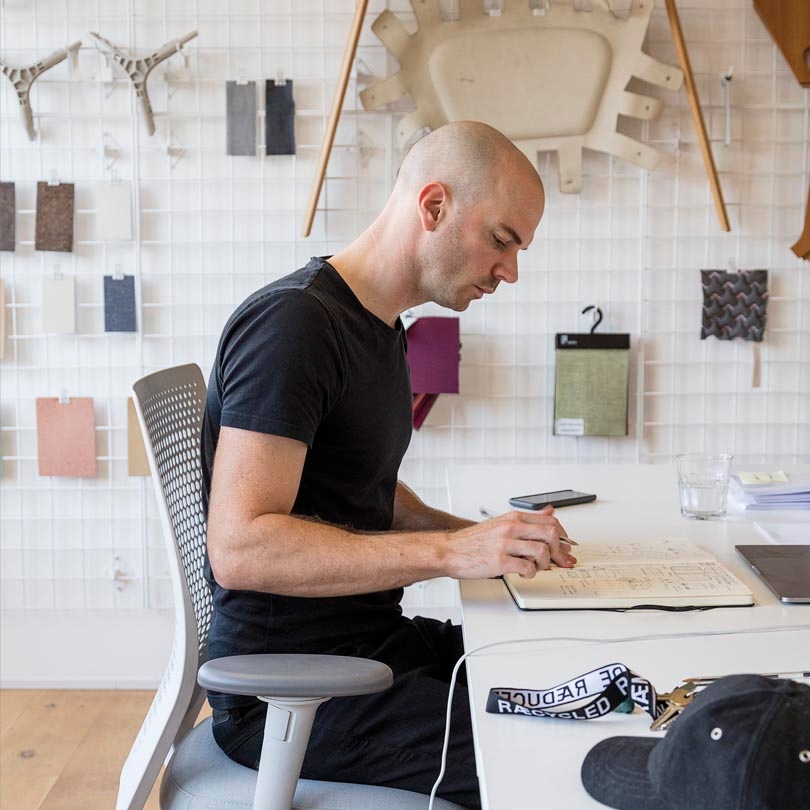 Design, technology and the future
Renowned British designer and founder of the creative agency LAYER which is focused on experience-based design for both the physical and digital worlds. Led by the designer and a growing creative team, LAYER partners with forward-thinking brands such as Nike, Google, Bang and Olufsen, Samsung, Braun, Fritz Hansen and Vitra: to create products that help define the way we will live, work and communicate in the future until the next generation of mobile communication devices and tools. At the cutting edge of the design world, Benjamin has collaborated with world-renowned consumer and designer furniture brands. With Andreu World, he has created technological stools that are innovative and self-adjusting in height such as Hula or functional, surprising tables such as Triada.
After years of successful growth, working on the design of products for the world's most influential consumer and luxury industries, Benjamin established LAYER in 2015 as a design platform focused on creating experiences driven by extensive strategic research on human behaviors. It is a multidisciplinary studio that distinguishes itself for the ingenuity of the solutions to the needs of our daily life. Hubert does not shy away from any technology, he uses them intelligently, surprising us in turn with gadgets we did not even know we needed and that, once we have them, we would not be able to live without.
"When I started working for Andreu World on a series of colors that represented the essence of the Mediterranean, I realized that we are very attached to handmade things, because we are very attached to the colors of what we eat, to the preparation of things and to the act of making them"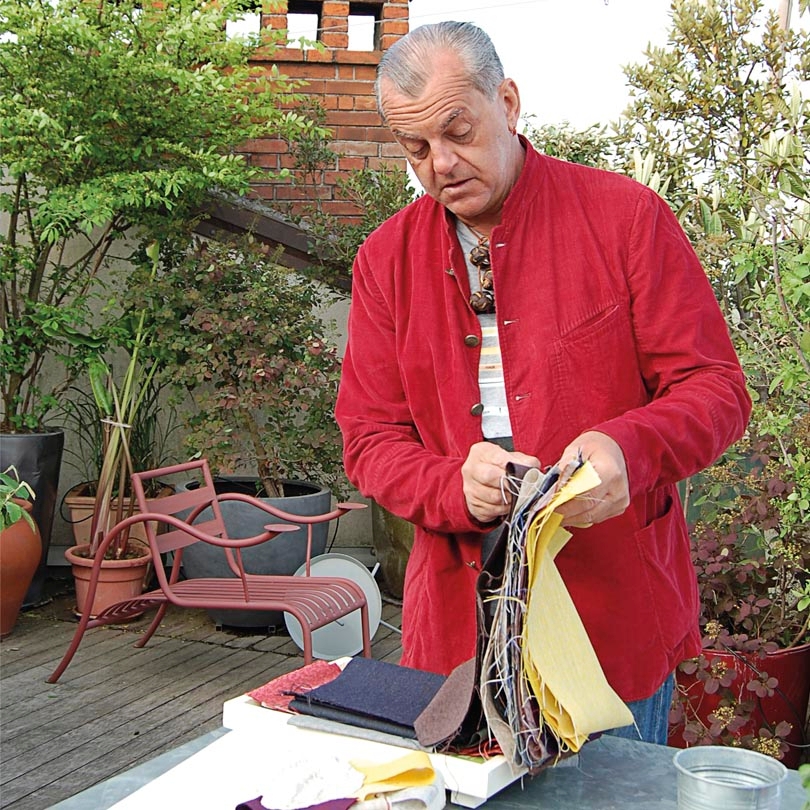 With a collecting spirit that sharpens the sight to identify and collect small pieces of the world that will constitute a story in his imagination. This is how Giulio Ridolfo's mind works, turning his suitcase into his transportable workplace and a large table anywhere, his center of operations, his improvised office. He manages to work on the skin of the objects, their color, drawing and texture, and yet he manages not to remain on the surface, to exert a visual and tactile seduction, which entangles the mind in the process and causes the operation to keep the sensibility as well as sense, keeping all banality at bay and profoundly enhancing the signs of identity.
He is one of the most renowned color experts in the world. He trained at the Domus Academy in Milan and has worked with the most important furniture companies since 1985. He has also worked for international fashion and footwear companies; and the manufacturer Kvadrat, with whom he has created textile designs continuously since 2004.
Ridolfo is not a theorist but an extraordinary observer who has developed his own method to materialize the palette of colors, materials and finishes required in each case. He began his collaboration with Andreu World by sharing his work to update Kvadrat's Glow fabric, applied to a series of the brand's collections, which has been followed by the project Stories, Mediterraneanism in color with many more to come.
"I draw my inspiration from what surrounds me, from experience, from memories, from forgetfulness, looking, seeing and trusting my intuition.
Although our work is developed with a vision of the future, the references of the past are very present".
After a long professional career as one of the co-founders of the Lievore Altherr Molina studio, he welcomed the beginning of a new professional chapter in 2016, the creation of Estudi Manel Molina with the collaboration of Raimon Monsarro and Daniel Castro. The studio continues to develop industrial design projects and undertakes consulting for consumer brands, equipment and furniture at an international level. For Andreu World he has created collections such as Arc Table, which represent the ideal combination of utility and esthetics to complement the surroundings.
He comes from a family of craftsmen. His father, a cabinetmaker, made useful and beautiful furniture, and his mother, a florist, created compositions that, because of their harmony and beauty, were moving. He grew up in this environment and learned by trying to imitate his parents, as his main references. Today, he continues with his legacy, to which he has added teachers, experiences and learning, all of which have been shaping his professional career as a designer. Although his work is developed with an eye to the future, the references of the past are very present. That is to say, the studio strives to ensure that their resulting designs are timeless so that they last over time and to extend the useful life of the products as much as possible.
"We must recognize that design is "coloring outside the lines". Design can be the great synthesizer. Designers must be creators of ideas"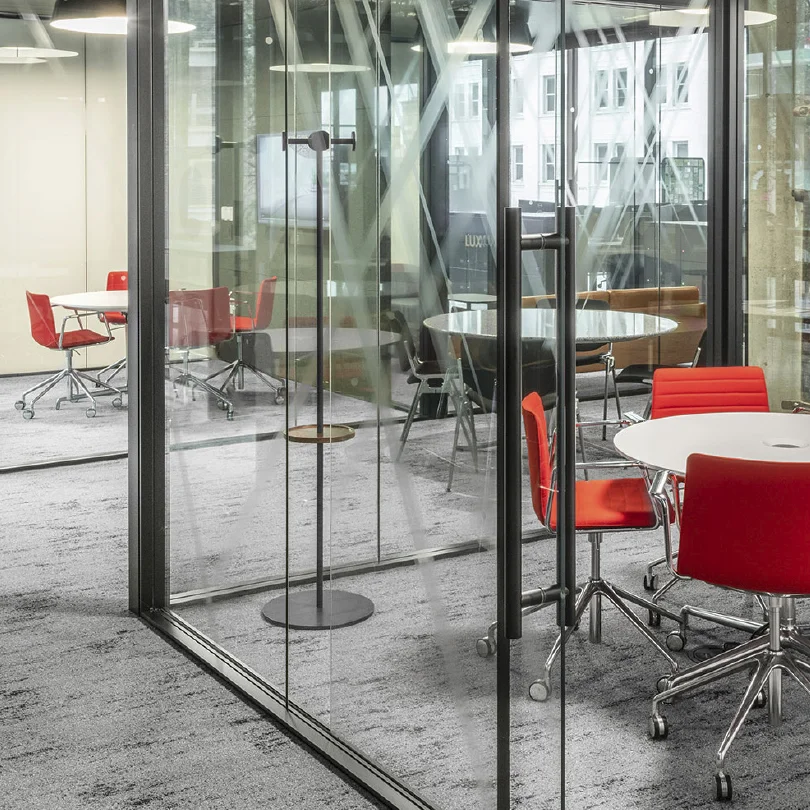 Una cultura de empresa única
Its founder, Art Gensler, was passionate about creating a "single company" culture, which embodies the core values of mutual trust, respect, passion, empathy and team spirit. He recognized that the company's philosophy, whether through pooling or sharing of staff, would contribute to the betterment of all, a spirit that continues today. For example, for Shanghai Tower (which became China's tallest building and the second tallest in the world), its founder recognized that there was simply no way that a building of such size, complexity and importance could be built without a collaborative spirit and a global team made up of local and global talent.
Global firm, local spirit
Gensler is a global architecture, design, and planning firm with 49 networked locations in Asia, Europe, Australia, the Middle East and the Americas. Founded in 1965, the firm has more than 3,500 active clients in virtually every industry. Gensler designers strive to make the places where people live, work and play more resilient and inspiring, with an emphasis on connectivity, wellness and social equity. In addition to joint projects around the world, Andreu World and Gensler have collaborated in the design of products such as the Element sofa and table system, a timeless, resilient and very comfortable design, which has become an extensive family that has been joined by furniture such as Credenza. It has also developed Connect table, a collection of multi-purpose tables, for flexible, dynamic and multipurpose spaces.
"Design should not be something "fashionista" or for the moment, but should be created for the senses.
Every design should be "smart" and if we are lucky, this will positively influence the people who enjoy it"
Working on timeless design
PearsonLloyd's work is driven by the need to understand and interpret a world undergoing rapid and often unexpected changes. Its in-depth research into these changes, both in the analog and digital environments, enables PearsonLloyd to create innovative and customized design solutions. Luke and Tom were awarded the "Royal Designers for Industry" distinction by the Royal Society of Arts in 2008 and in 2012, they were named among the top 50 designers 'Shaping the Future' by Fast-Co Magazine in New York.
PearsonLloyd is a product, furniture and innovation design studio run by founders Luke Pearson and Tom Lloyd, and run from a studio in Shoreditch, East London. Over the last twenty years, the agency has designed products, systems and environments for the home, workspace, transportation and healthcare sectors. Its close relationships with clients, including consumer brands, manufacturers and retailers, has given the studio unparalleled expertise in understanding user needs and business demands. For Andreu World they have created collections such as Rap, a sofa system designed for comfort with timeless esthetics and the Ruta table, designed through a play of materials and processes.