Products
Versatile, geometric, essential
TThe Dado collection's ottomans complement the infinite combinations of sofas offered by this modular seating system. Available in different sizes and curved or straight shapes, its upholstery combines the main fabric, the piping, and a series of small strips that define the shape of its seat in a careful sewing work that distinguishes its design and that in turn facilitate its integration in public, work, or private spaces.
Selected projects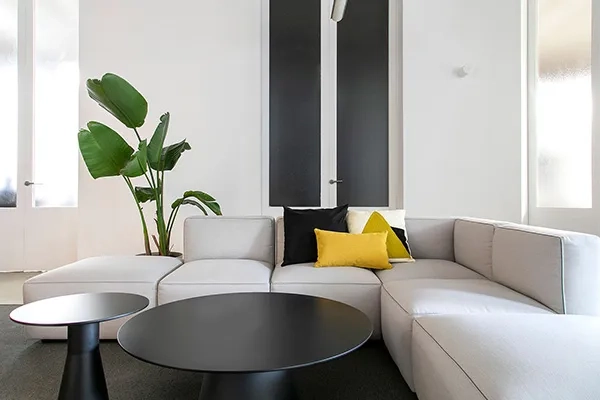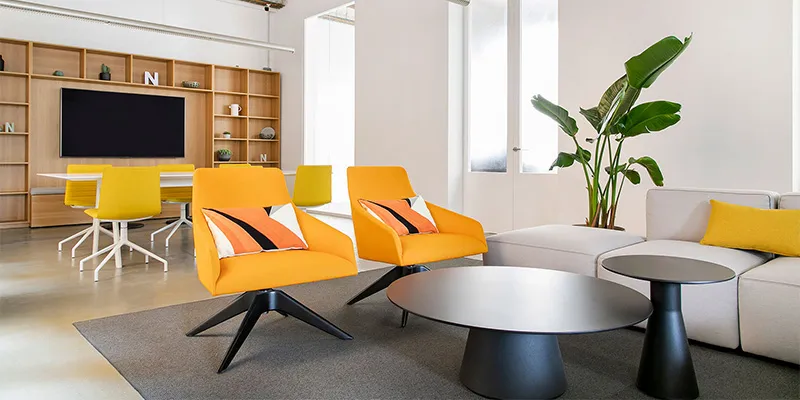 Neoland Offices
The _ project features: Reverse Occasional, Alya, Dado and Flex High Back collections.
Discover more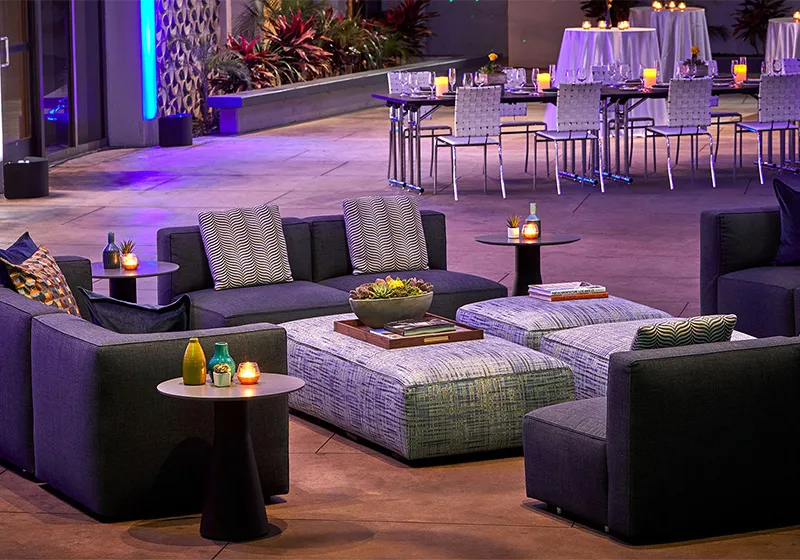 Los Angeles Airport Marriott
The Los Angeles Airport Marriott project features: Dado, Reverse Occasional and Beat collections.
Discover more