Simple, but necessary
The architectural character of Extra Conference Table and its innovative construction concept make it a universal table system. Extra Conference table is based on a simple but definitive concept, a light aluminum structure, from which infinite combinations can be configured through the play of materials. While its multiple combinations of tabletops and legs, come in a wide variety of shapes and sizes. Perfect for any space, from hotels and meeting rooms to residential projects.
Selected projects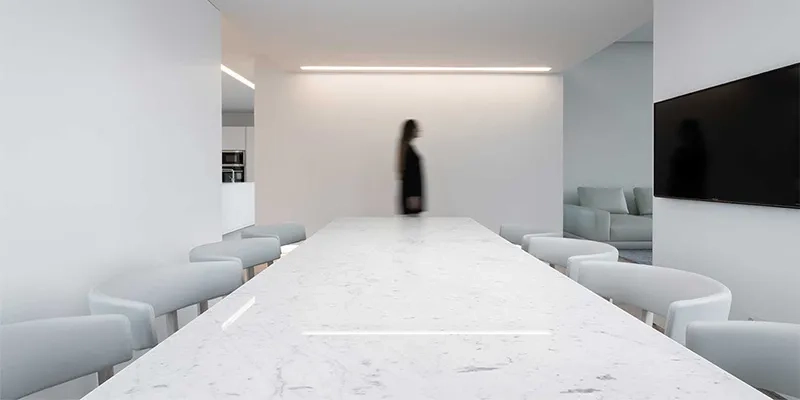 Tangente Residence
The Tangente Residence project features:Siesta Outdoor, Trenza, Reverse, Sail, Flex High Back, Tauro and Extra Table collections.
Discover more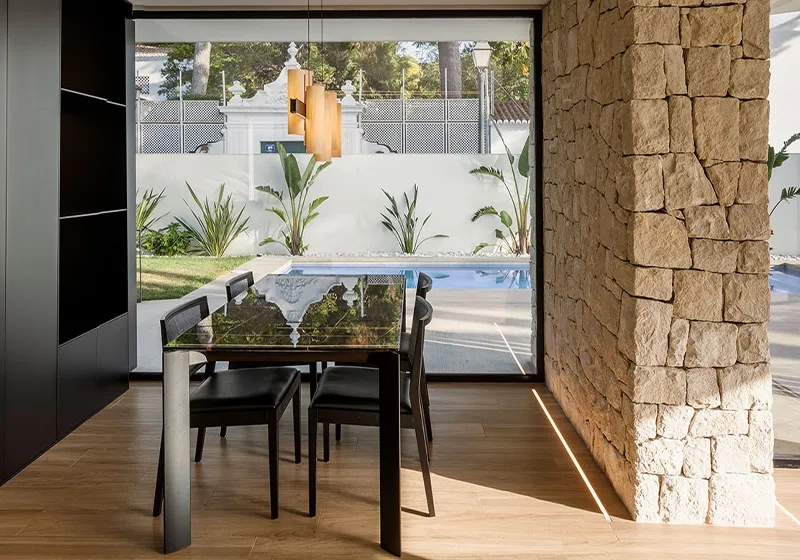 Teoina Residence
The Teoina Residence project features: Extra Table, Manila and Flex High Back collections.
Discover more