Products
Versatile, ergonomic, essential
The Flex Outdoor bench offer versatility and ergonomics to any outdoor space. Its stackable design is based on a thermopolymer seat and back that can be combined with steel skid bases with EPL5 anti-oxidation treatment in different color finishes, which allow you to customize terraces and outdoor environments for workspaces, hotels, cafes and homes.
Selected projects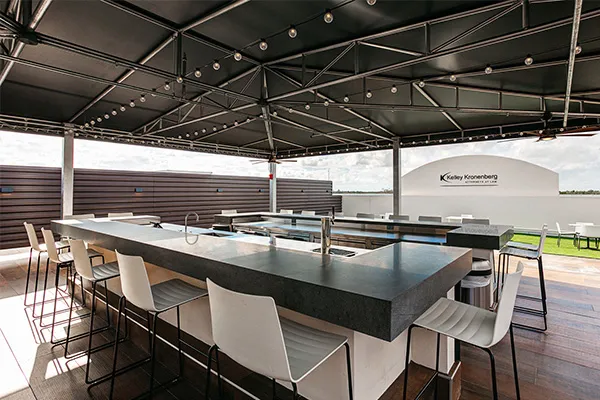 Kelley Kronenberg Offices
The Kelley Kronenberg Offices project features Flex Chair Outdoor collection.
Discover more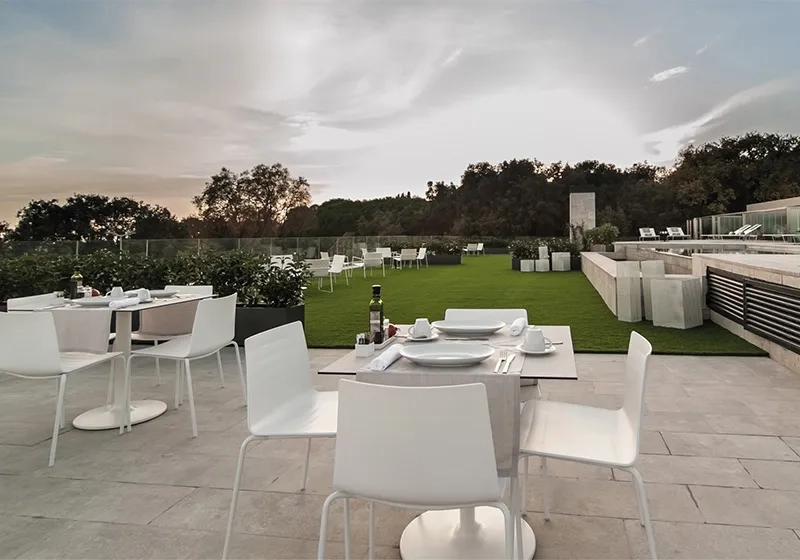 Sorli Emocions Hotel
The Sorli Emocions Hotel project features the collections Siesta Outdoor, Flex Chair, Sombra, Brandy, Trenza and Alya</Strong>.
Discover more