Andreu World meets Qatar
The showroom in Doha, a design meeting point
Andreu World has already opened its first monobrand showroom in Doha at the end of June. The new showroom in Qatar's capital represents a very significant step forward in the brand's positioning in the Middle East market.
Andreu World's steady growth has necessitated the opening of a new space in which Middle East architects and designers have access to large display and office areas where they'll find the firm's different collections and environments.
The flagship space is located at the main entrance of the Burj Marina, in the heart of Lusail City
With more than 240 m2, the exhibition space showcases Andreu World's entire furniture range as well as the latest collections by such internationally renowned designers as Philippe Starck, Patricia Urquiola, Alfredo Haberli, Benjamin Hubert, Lievore Altherr Molina, Jasper Morrison and Piergiorgio Cazzaniga, all of whom have created pieces for Andreu World.
The showroom is located at Burj Marina, an iconic commercial tower located in the heart of Lusail City, offering a wide array of offices, showrooms, retail areas in addition to rooftop-sited restaurants just at the peak of the highest build in Lusail with staggering 38 floors of elevation to give you the most breath-taking scenery in the city.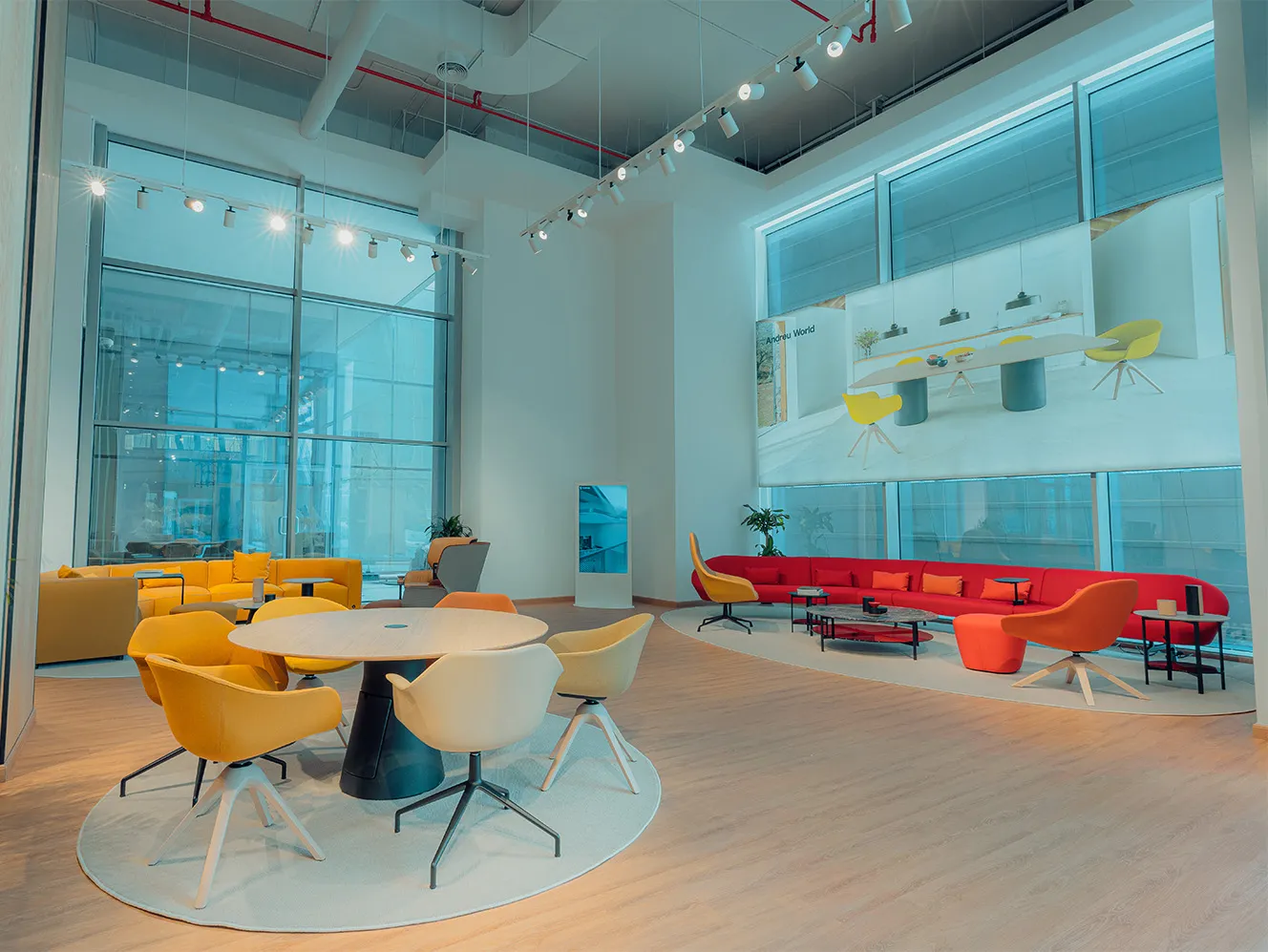 The showroom's display area has been designed so visitors can find any type of furniture to meet their exact needs. As such, the space has been divided into lounge, meeting and public areas featuring a selection of sofas, armchairs, chairs, multifunctional tables, all for use in workplaces, homes, public spaces, hotels, restaurants and outdoor areas.
Visit us at:
Burj Marina
Building 108
Ground floor, Showroom 11
Street 303, Zone 6979
Lusail, Qatar