A Mediterranean office inside the showroom of Valencia
A unique garden
Andreu World has converted the garden of the Valencia showroom into a Mediterranean office. It's an outdoor space for collaborating, working, relaxing and enjoying sustainable and healthy design.
It provides the outdoor space of the Valencia showroom with new opportunities. The outdoor showroom has become the secret garden, which allows the exhibition to be discovered, hidden among the Mediterranean vegetation, and allows the designs of the Outdoor collections and the company's philosophy to be shown in a setting that reflects the company's roots.
It is also an open space designed as a flexible place to hold events, workshops and co-working as well as collaboration meetings. The outdoor space can also be used for the company's employees and visiting professionals.
Andreu World transforms the exterior of its central offices into an open space to work, relax and collaborate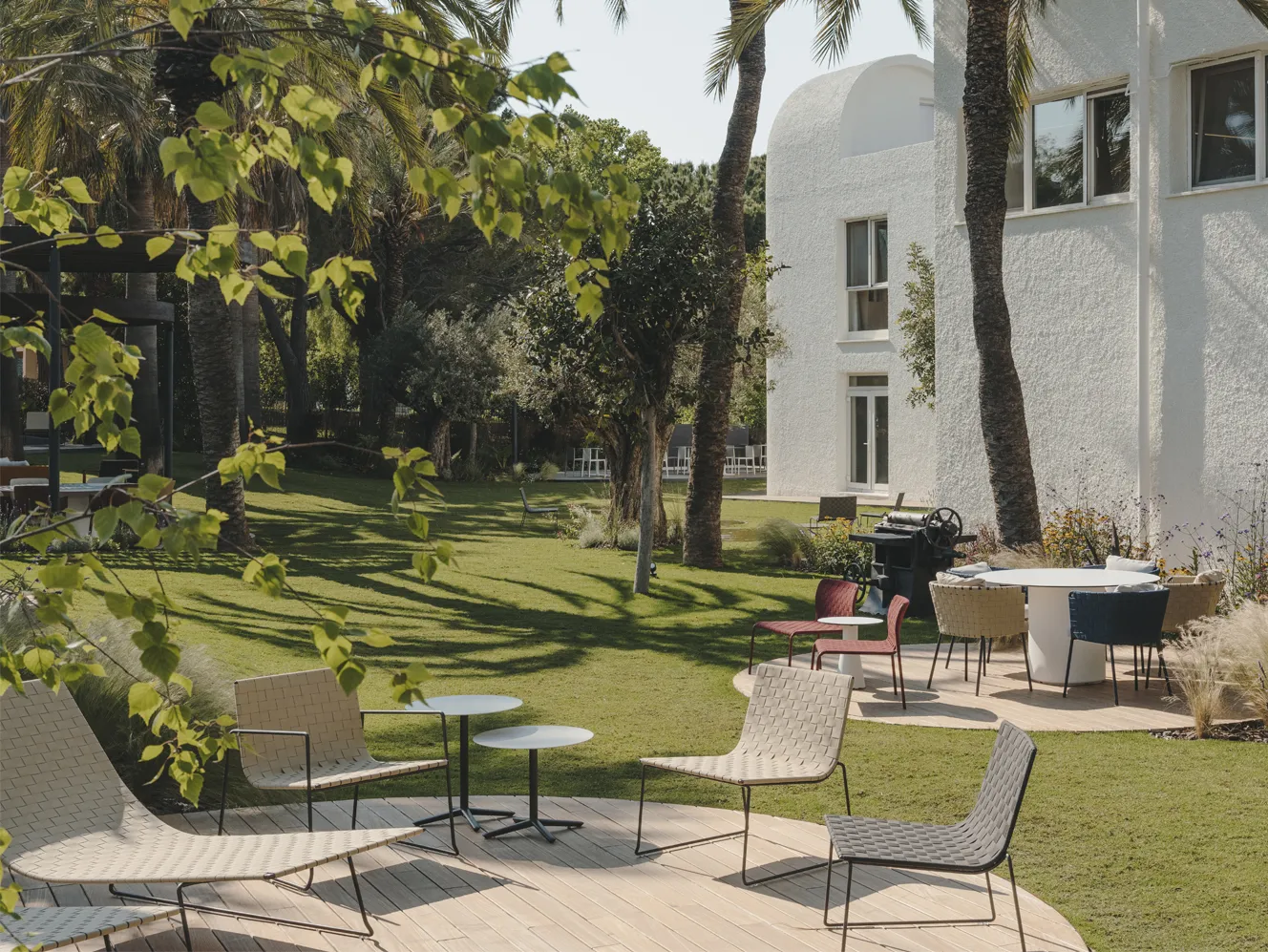 The Mediterranean garden features various species of Mediterranean trees such as carob and olive trees as well as native species of aromatic and floral plants, creating a visual and sensory experience. In addition, circular pergolas have been installed to create shade and rest areas in the Mediterranean office area.
For the outdoor showroom, collections such as the Siesta Outdoor sofas, the Serena, Trenza and Costa chairs, and the Reverse and Extra tables have been chosen to create the various spaces. All the collections are made of resistant, sustainable materials that are suitable for outdoor use. Finally, the garden also houses an outdoor dining area, equipped with Dual Outdoor tables and Sail chairs, made from 100% recycled and recyclable Pure Eco® thermo-polymer.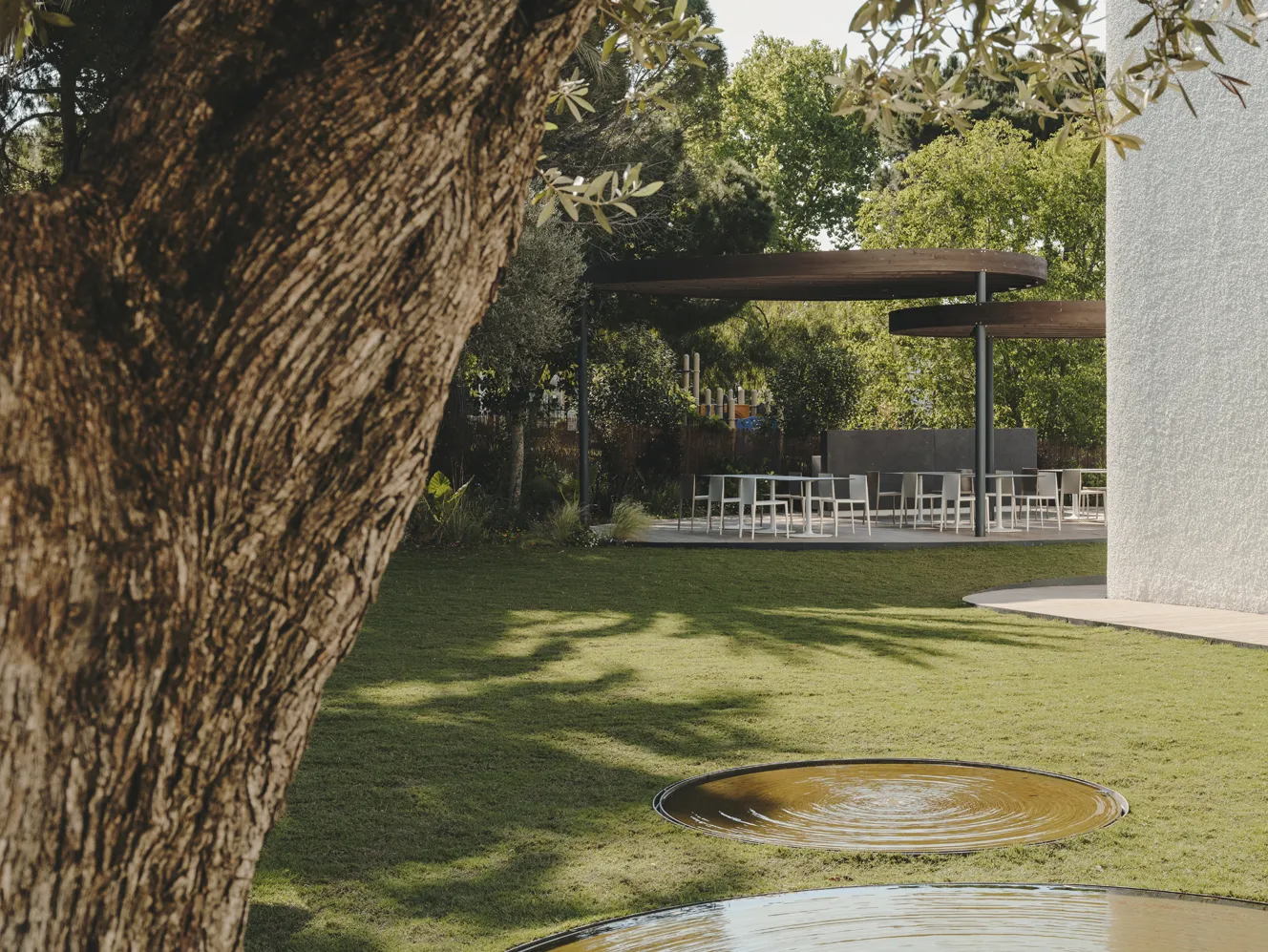 The space responds to a proposal for a sustainable garden based on plant compositions with more than 60 different species that provide textures and colors that are displayed throughout the year.
The landscaping project has been developed by GMPaisajistas, signed by Gustavo Marina and Sofía Escriba. The studio has developed other projects such as Bombas Gens or the Miguel Martí Loom. It has received the Ahead awards 2021 award, best hotel landscaping in Europe for the landscaping of the Hotel Six Senses Ibiza.