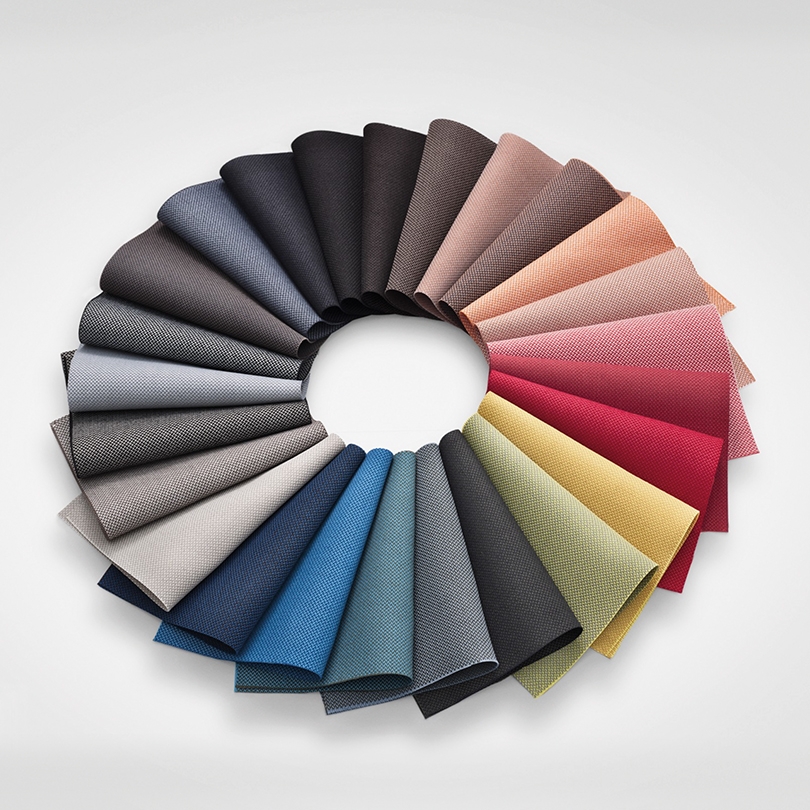 PURE ECO® Textiles
A wide range of 100% recycled and 100% recyclable fabrics
Textiles that reduce water consumption, the use of polluting chemical compounds and energy consumption by up to 50%, reducing CO2 emissions to almost zero.
Andreu World has developed an innovative collection of 100% recycled and 100% recyclable fabric, with a low environmental impact. For the creation of this fabric, recycled plastic collected from PET bottles and textile waste is used as the raw material.
This action allows the consumption of natural resources to be minimized and circular economy criteria is applied, turning waste into a high-quality material. It is named CIRCULAR ONE® and it is a PURE ECO® textile that offers quality and durability for intensive use in upholstery.
By manufacturing yarn from recycled material, we also achieve a significant reduction in environmental impact. Water consumption, use of polluting chemical compounds and energy usage are reduced up to 50% and CO2 emissions are practically reduced to zero.
Otros artículos relacionados