The precision of elegance
Elegant and cosmopolitan, Raglan benches are a series of different-sized modules and benches for one, two or three seats. Through their multiple configuration possibilities, they can organize the movement of people and offering a moment of rest. With careful upholstery work, it permits a large number of solutions with fabrics, colors and finishes.
Selected projects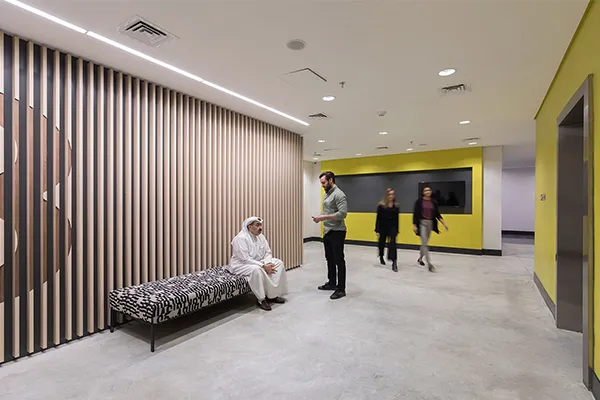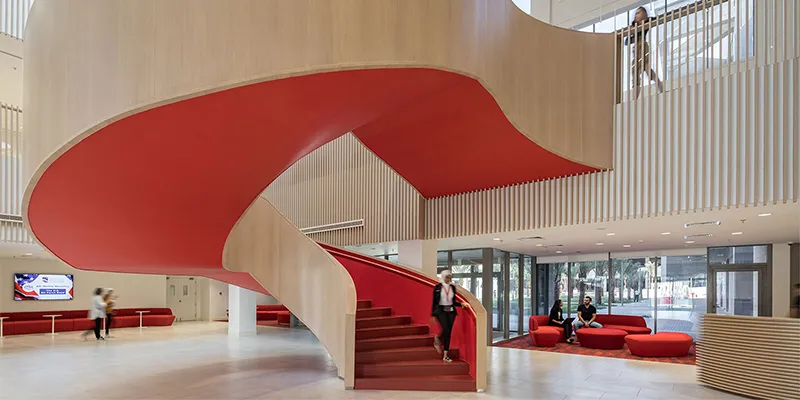 American International University
The American International University project features Moody, Quattro, Sail, Closed Table,Beat, Raglan AND Flex High Back COLLECTIONS.
Discover more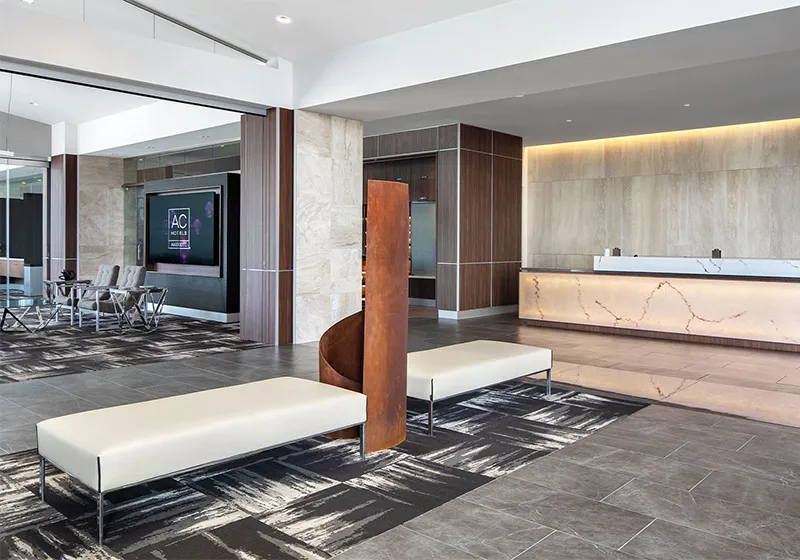 AC Pittsburg Downtown Hotel
The AC Pittsburg Downtown Hotel project features: Ronda, Lineal Comfort and Raglan collections.
Discover more