Flexible, versatile, robust
Closed is a functional bench program with a great capacity to adapt to any environment. They are built from 100% FSC certified wood, which gives the, excellent resistance, naturalness, and warmth. It is offered in different lengths and is available in oak or walnut, laminate or lacquered finish. As a complement, it has very light auxiliary cushions that provide greater comfort to the design.
Selected projects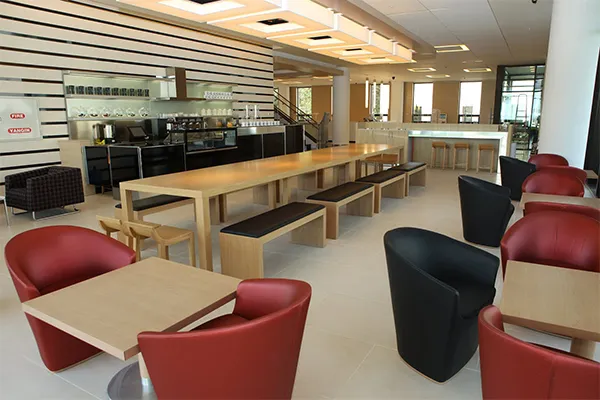 American University
The American University project features: Sail, Tauro, Trienal and Sit collections.
Discover more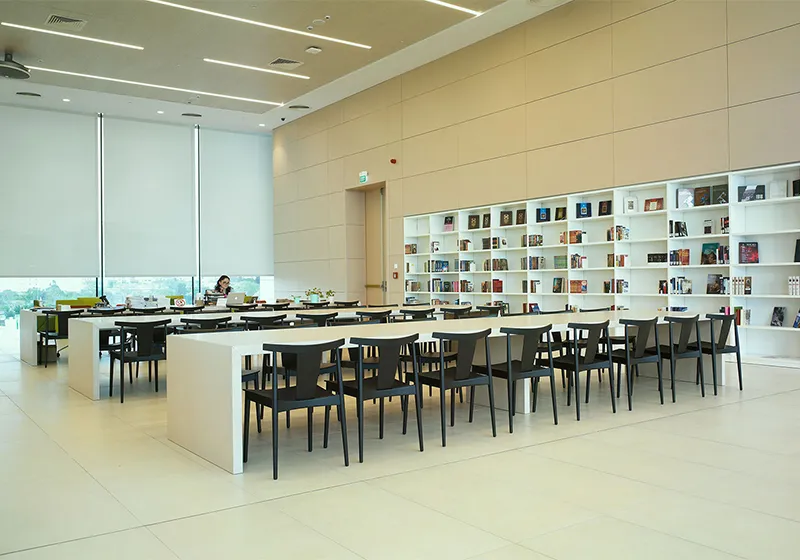 International University
The International University project features: Brandy, Flex Corporate, Reverse Conference, Lineal Comfort, Plaza, Dual, Radial Conference, Raglan, Couvé, Smile, Dual Occasional, Manfred, Beat, Raglan Table, Lineal Corporate, Flex Chair, Sit and Closed Table collections.
Discover more