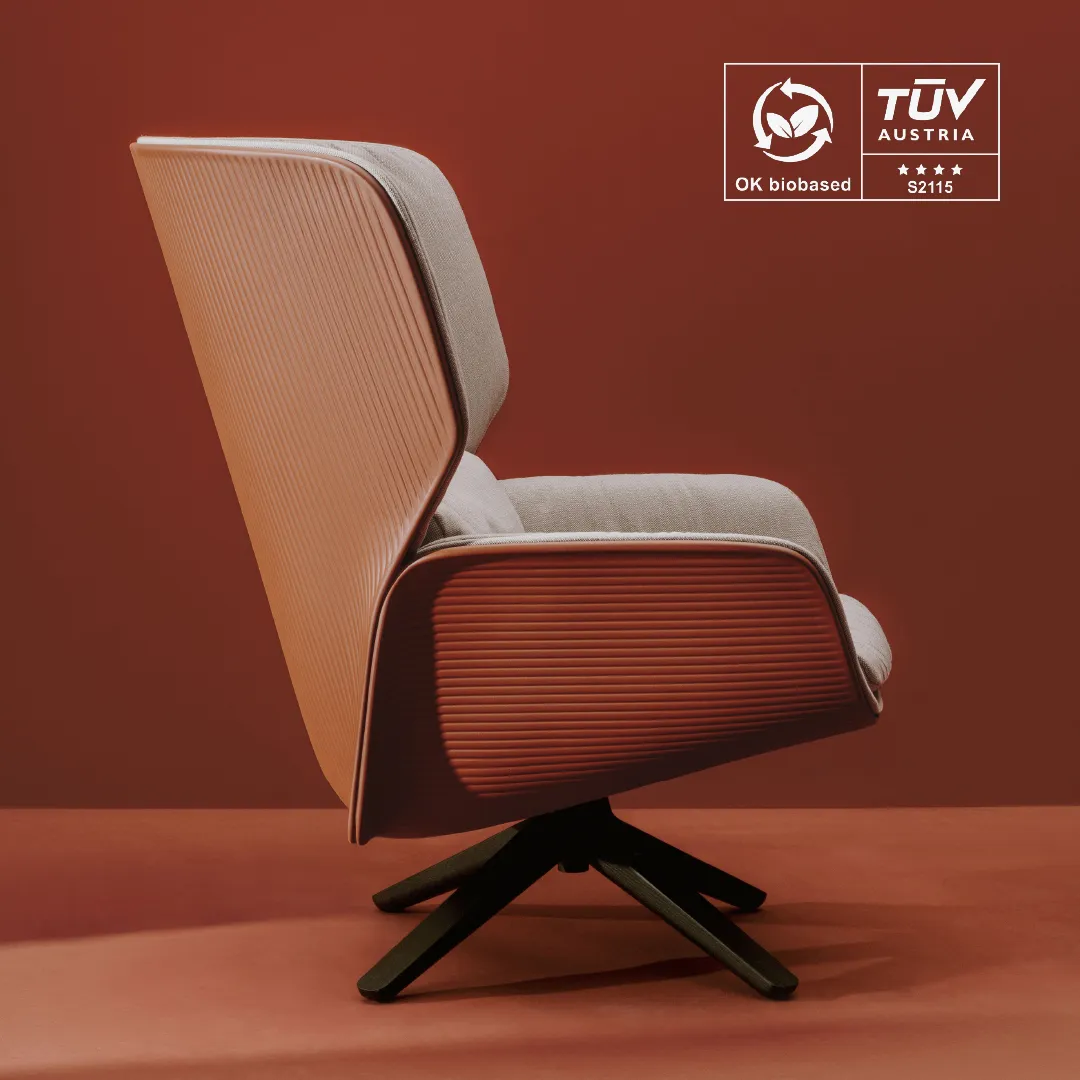 BIO Based CERTIFIED 100%
4 stars
Our BIO® thermopolymer has achieved 4-star certification -the highest level- granted by the OK BIOBASED seal of TÜV Austria
This international certification guarantees that it is a renewable raw material of natural origin free from carbon content, 100% biodegradable and 100% compostable. OK Biobased uses a star system to indicate biobased content and is based on rigorous laboratory testing, with 4 stars being the highest grade, which guarantees a materials sustainability.
This polymer of natural origin, developed from microorganisms, is ecological and comes from natural and renewable sources. The Nuez Lounge BIO® armchair, designed by Patricia Urquiola, is made from this new range of bioplastic, designed for the circular economy, which facilitates the recycling of the product at the end of its useful life.
In recent years, Andreu World has set out to continue leading sustainability in its sector and manufactures all its designs within the circular economy. To achieve this, it has increased the investment effort in R+D+i, developing its own sustainable materials and its own fabrics, which have already been made a reality.
Andreu World has been able to overcome the intrinsic design limits of a natural material such as wood, maintaining its characteristics of sustainability combined with exceptional design flexibility, as only a plastic material can guarantee. Nuez Lounge BIO® is a result of these innovations coming together.
Designed by the Spanish architect Patricia Urquiola and manufactured by Andreu World, this seat stands out for its innovative use of materials and technology, with the aim of contributing to the creation of more ecological interiors without sacrificing design and functionality. The armchair has been designed taking into account the principles of the circular economy, both for the development of the project and for the production itself.
Andreu World has opted for the use of a bio-based, 100% biodegradable and compostable polymer specifically developed to ensure long life, pleasing aesthetics and high-tech performance, and it is turning oit to be a success story.
Like the concept of a folded sheet of paper, the Nuez Lounge BIO® armchair is characterized by a three-dimensional enveloping sculptural shell, made entirely of BIO thermopolymer, a bioplastic material capable of combining the right design with performance levels comparable to those of industrial polymers which were traditionally used for this type of application.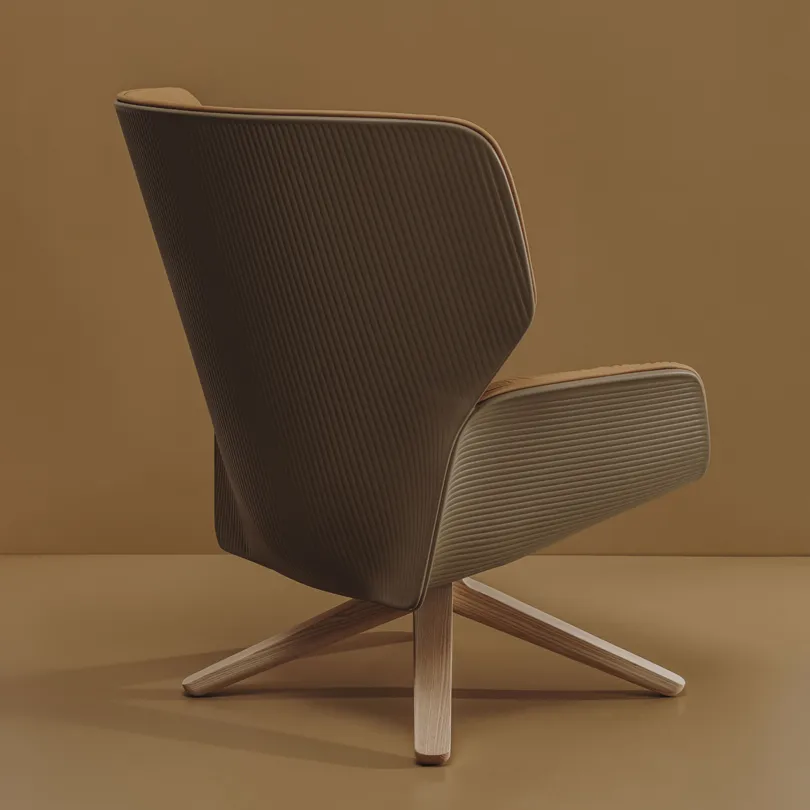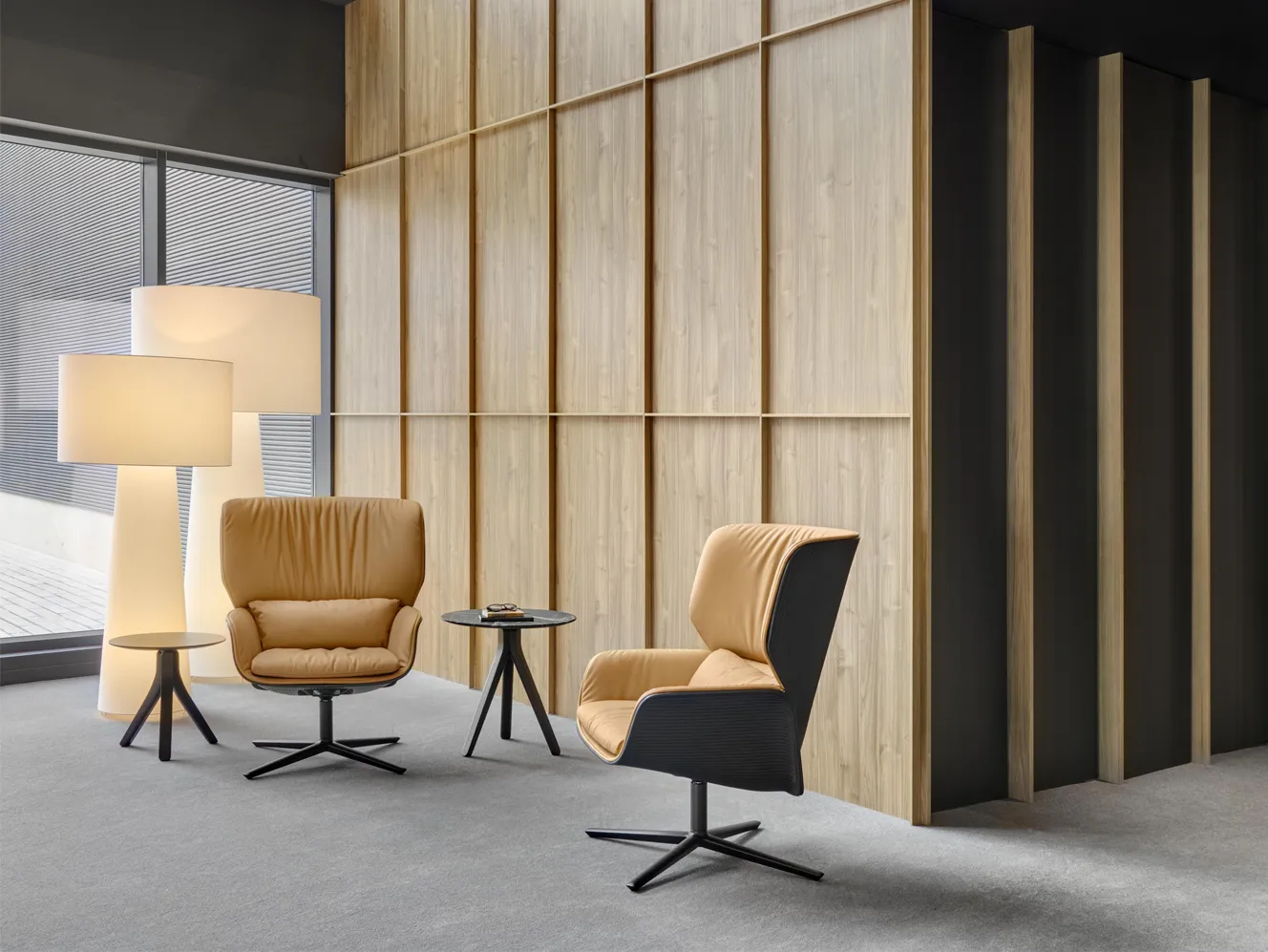 From an environmental point of view, the BIO® thermopolymer is a compound of natural origin that is obtained from biomass with added natural fillers and plant-based additives produced in nature by the bacterial fermentation of sugar. Its most interesting property is its high degree of biodegradability in different situations and, in fact, it also decomposes in anaerobic conditions and in contact with sea water.
This material offers other additional benefits that increase its performance. It has high resistance to UV rays and climatic agents such as rain, humidity and high temperatures. In addition, it does not stain and is easy to clean and maintain.
Otros artículos relacionados