Mexico City: A new showroom concept
A workspace that showcases trends in interior design
Located in Polanco, one of the capital's most cosmopolitan neighborhoods, the showroom brings together in one place a selection from collections based on sustainability and wellbeing. Its generous exhibition area showcases iconic and contemporary pieces created in collaboration with renowned international designers such as Patricia Urquiola, Philippe Starck, Alfredo Häberli, Benjamin Hubert, Jasper Morrison, LievoreAltherrMolina and Piergiorgio Cazzaniga, among others.
Andreu World's space in Mexico City offers a new professional showroom concept open to interior design professionals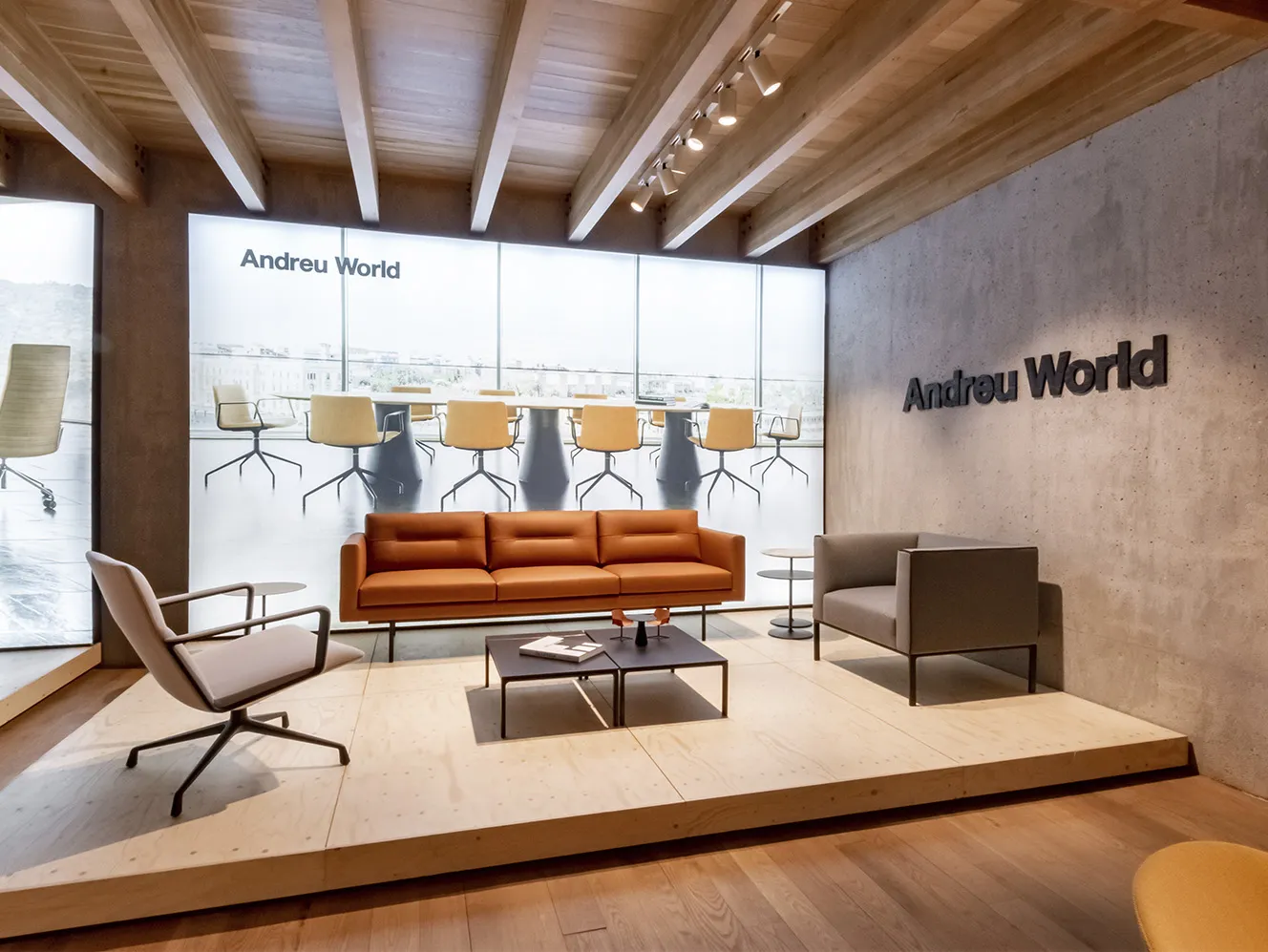 The new showroom reflects the passion for design, the love of detail as well as the craftsmanship and technical mastery that define the brand. The interior architecture of the new Andreu World space focuses on generating a vibrant and fluid space, using as a common link the language of natural wood – which has been in the firm's genes since its origins – and which creates an architectural space where the new indoor and outdoor furniture collections are presented for different uses: office, corporate, restaurants and hotels, educational, outdoor areas or terrace and home, among others.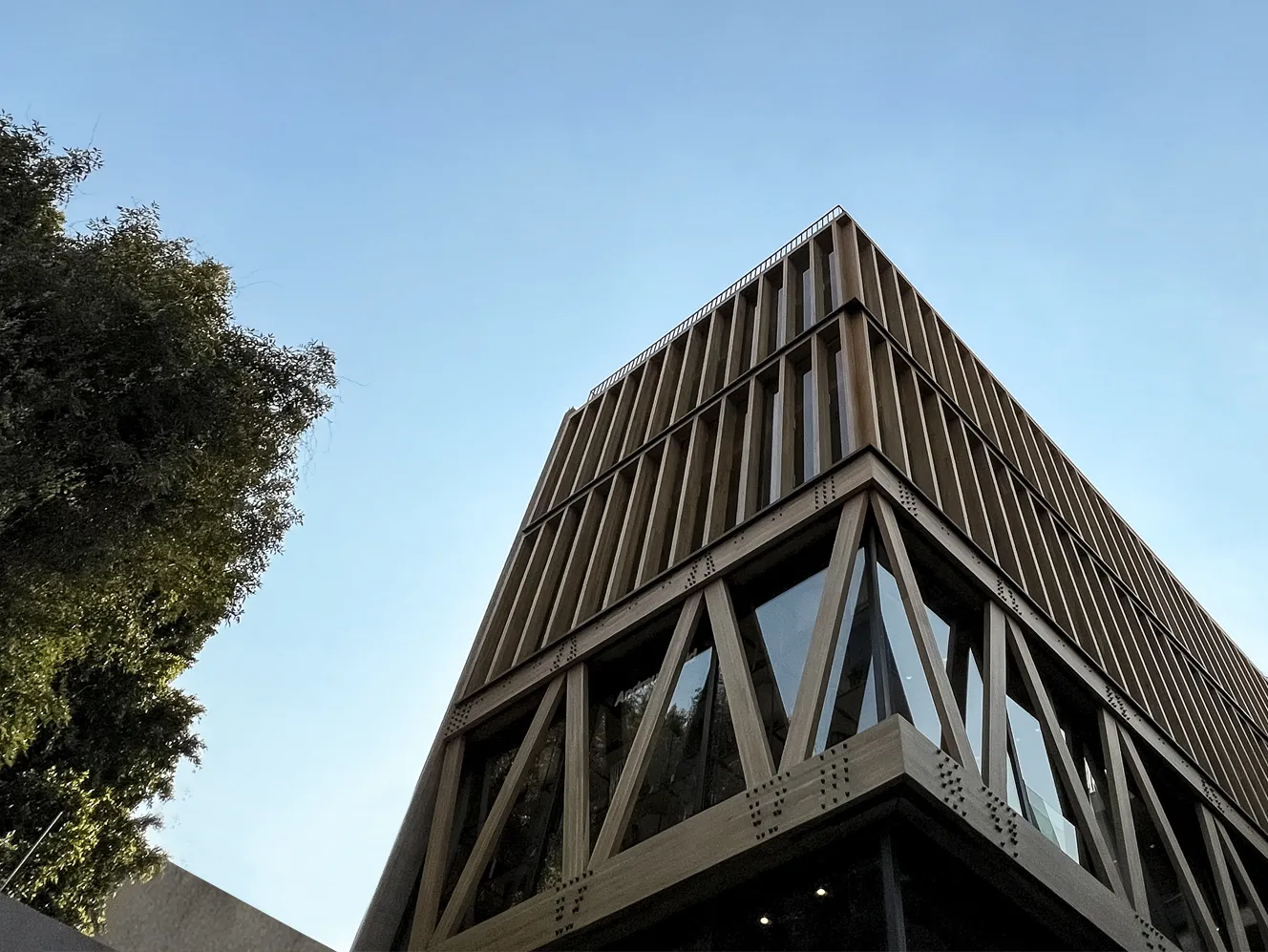 The wooden façade favors the climate control and conveys naturalness, generating an elegant interplay between the exterior and interior of the showroom, where wood is very present through Andreu World's designs, made from FSC® 100% sustainable wood, and in the construction elements used to clad the different areas.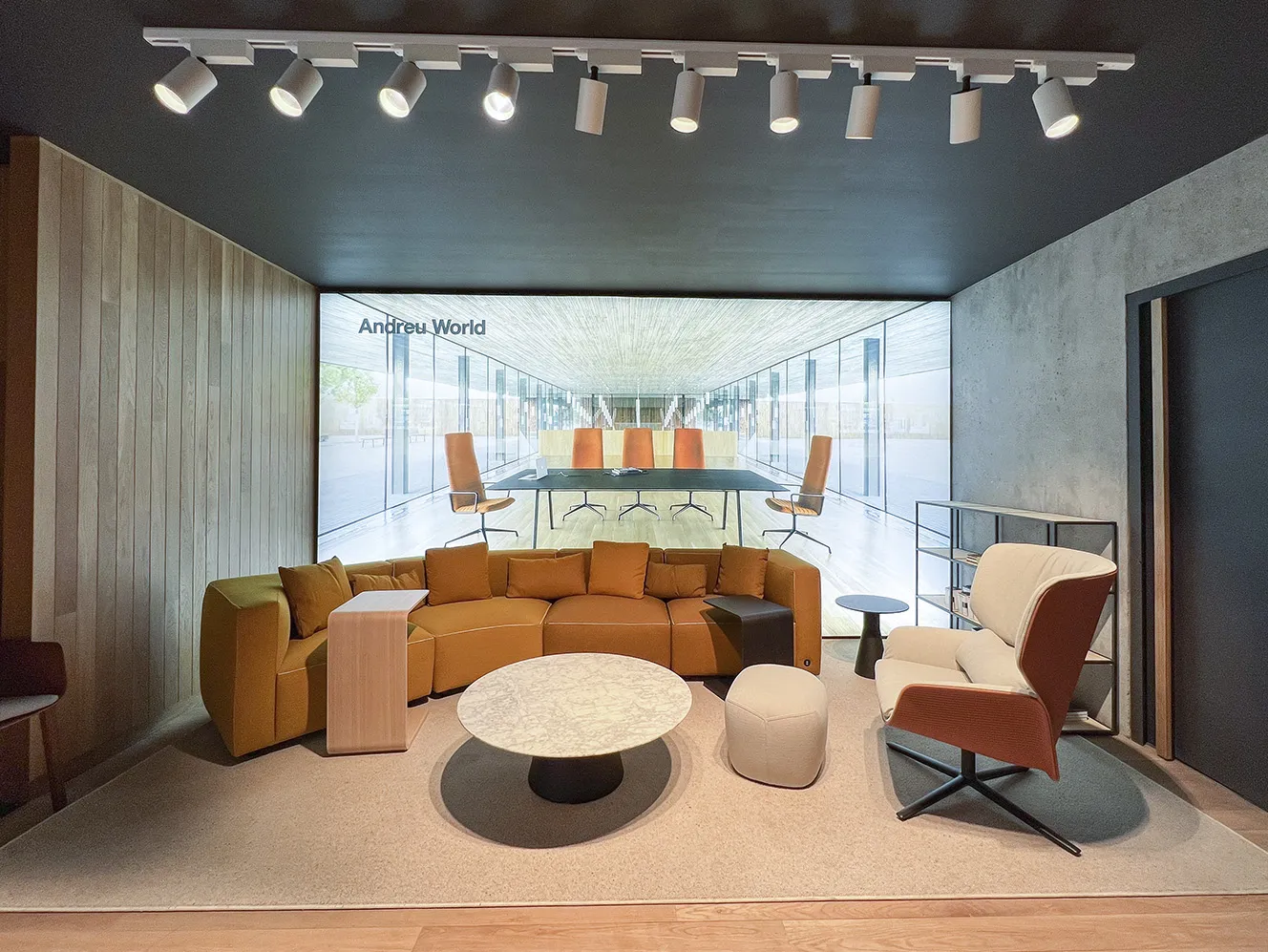 In addition to being a workspace for interior design, furnishing and decorating professionals, the showroom offers a selection of finishes, textures, colors, fabrics and innovative materials that allow us to deliver projects on a global scale. "Our goal is to be a meeting point for architects, designers, interior designers and design lovers in a new exhibition, work and inspiration space in the heart of Mexico City."
Visit us at:
Andreu World Showroom
Mexico City
Anatole France 146, Polanco,
Polanco III secc. Miguel Hidalgo,
CP 11550 CDMX
+52 1 55 7673 8878
Book an appointment: mexicocity@andreuworld.com