A new destination for our designs
The space brings together a selection of collections focused on well-being in workspaces
Andreu World has inaugurated its new showroom in the city of Los Angeles. Situated at 527 W 7th Street, right in the bustling downtown area, the showroom stands out with its spacious design and warm natural lighting.
The choice of this new space was not arbitrary. Similar to other Andreu World showrooms, the priority was to create an open and flexible environment that allows visitors to explore and experience the various designs and products. The showroom provides a welcoming and versatile setting, enabling customers to appreciate the beauty and functionality of the furniture in an inspiring ambiance.
Located in the heart of the city, the space showcases designs centered around well-being in the work place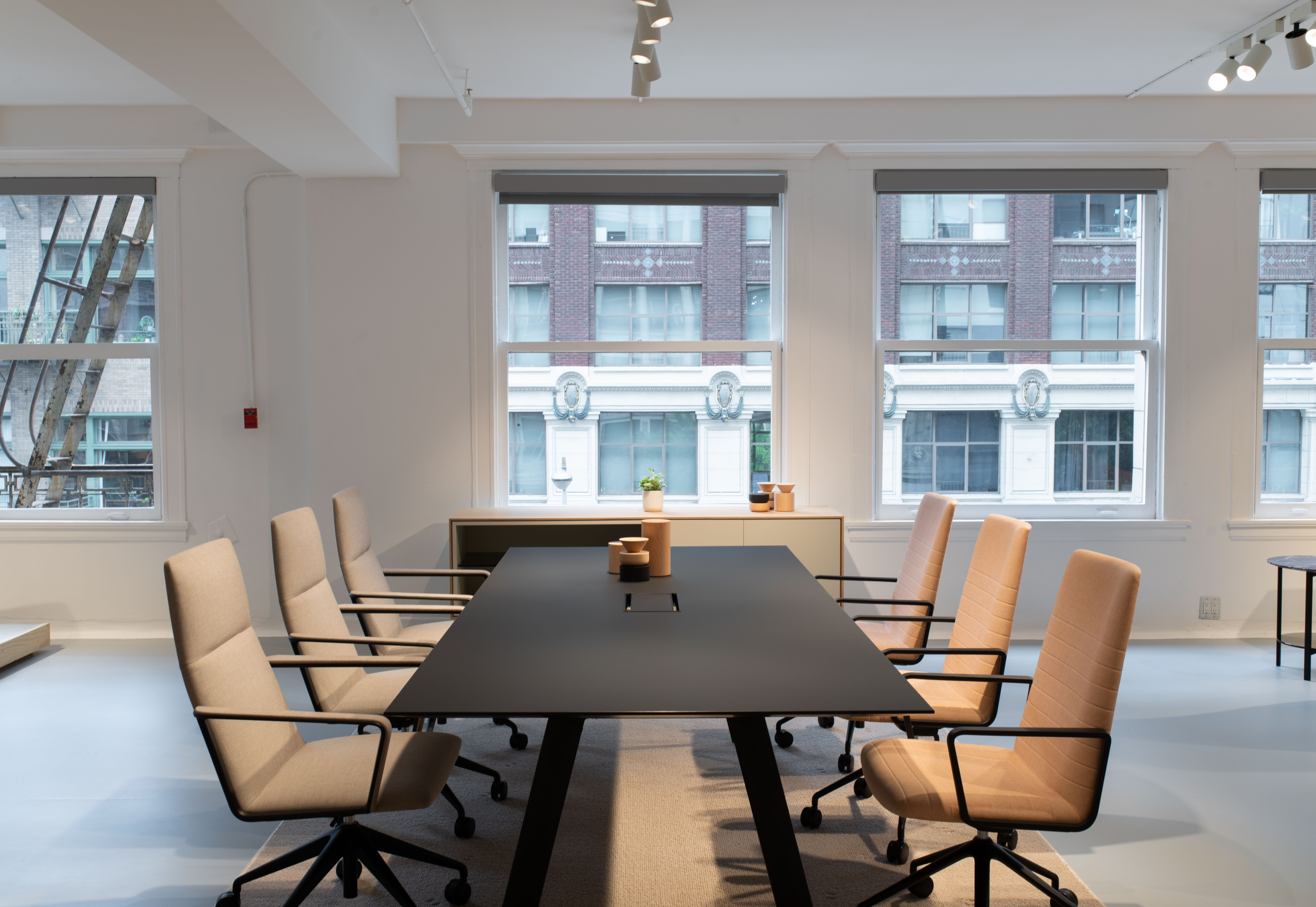 Andreu World's new showroom in Los Angeles is housed in a historic building, surrounded by other prestigious firms and renowned brands in the world of design. This strategic location provides Andreu World with a greater presence in the market and a unique opportunity to interact and collaborate with other industry leaders.
The abundant natural light that floods the space through its large windows adds warmth and enhances the elegance of Andreu World's designs. Inside, one can admire the most iconic collections from designers such as Philippe Starck, Patricia Urquiola, Alfredo Haberli, Benjamin Hubert, Jasper Morrison, Piergiorgio Cazzaniga, and Lievore Altherr Molina.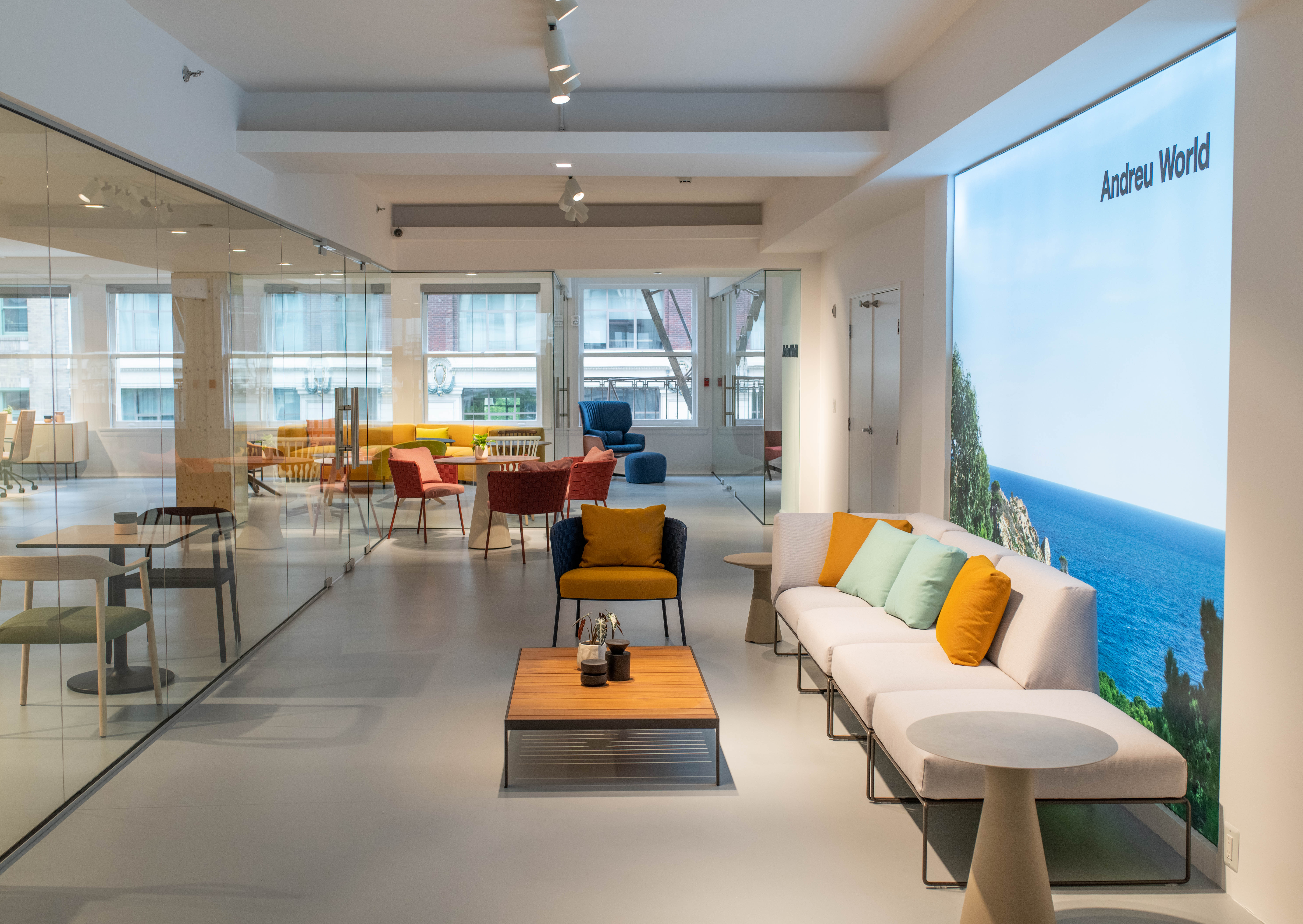 Andreu World's new showroom in Los Angeles represents a significant step in expanding and solidifying the brand's presence in the US market. With its presence in a prime location and its focus on sustainable design and exceptional quality, Andreu World continues to position itself as one of the most prominent and respected firms in the world of furniture and interior design.
If you wish to visit Andreu World's new showroom or schedule an appointment with our team, you can do so via this link.