Andreu World opens its showroom in Charlotte
A new showroom inspired by sustainable design
Located in the heart of downtown Charlotte, the new Andreu World showroom offers furniture solutions for flexible workspaces: from multipurpose seating to connected conference tables, everything a company needs to scale its office as it grows.
"We hope to be a meeting point for the design and architecture community," says Jesús Llinares, CEO of Andreu World. "This is an important step, since we are based on our mission of creating furniture that provides well-being to the people in the spaces it inhabits. For us, it is especially important to offer a space equipped with everything necessary to work on interior design & architecture projects from the beginning, in all the phases of this".
Quality, attention to detail, precision and custom production are evident throughout different environments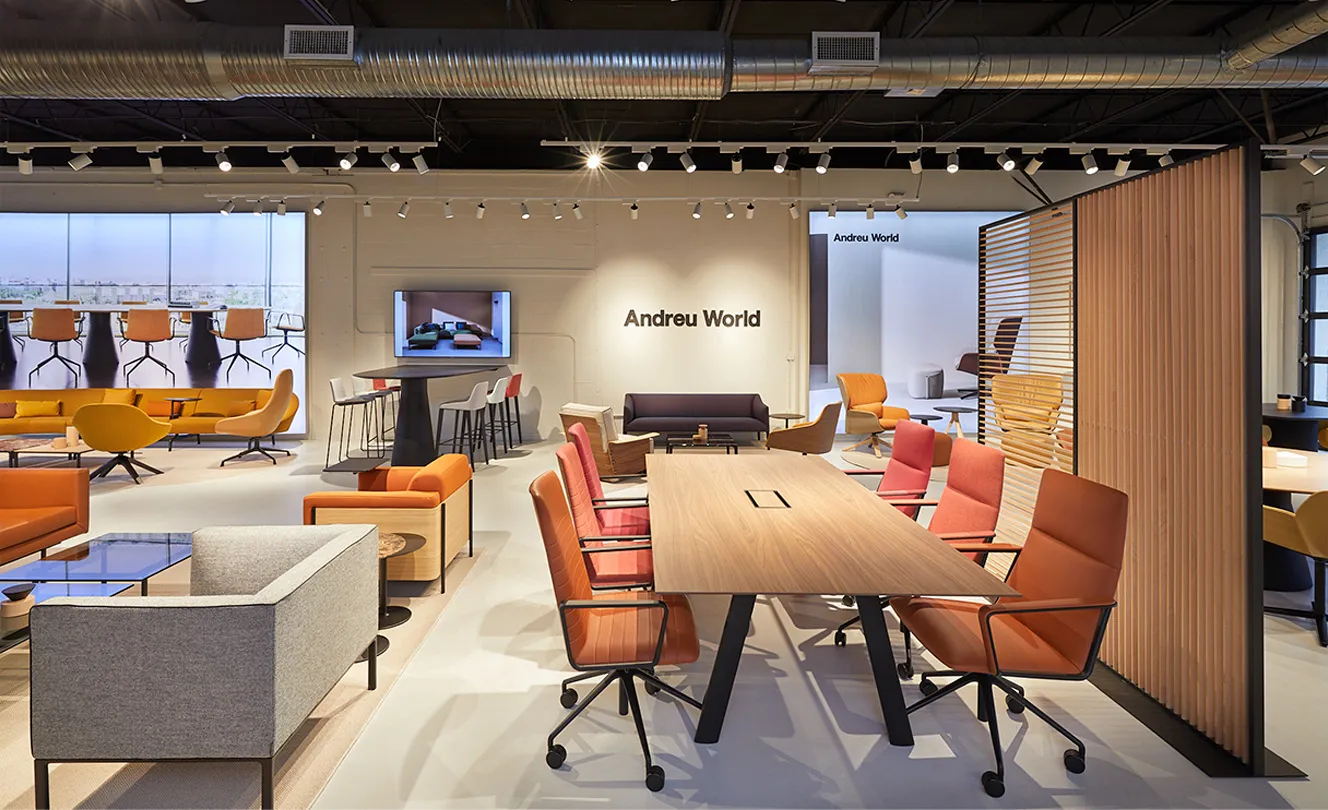 The showroom, internally designed by Andreu World, has an area of 120 square meters. The space is divided into different areas to show the versatility of the products offered by the brand, which includes some of the recent collections of seats in FSC® wood by Philippe Starck, the Nuez Lounge BIO® armchair, designed by Patricia Urquiola, with its 100% biodegradable and compostable shell, or the Giro Soft sofa, created by Alfredo Häberli, a line of multipurpose and modular sofas created to shape any furnishing need.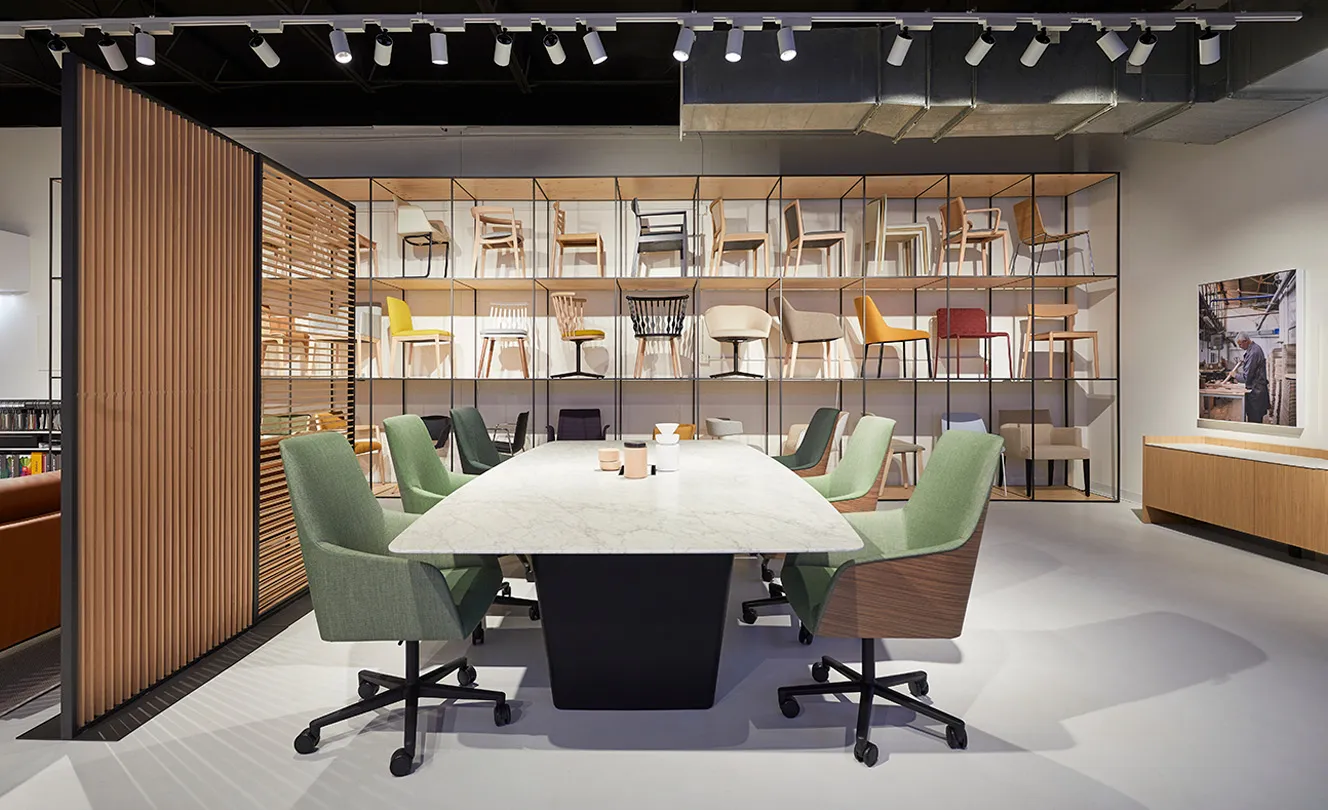 Charlotte is home to a large community dedicated to interior design and architecture. The city has been recently named one of the best places to live in America (#20) by U.S. News & World Report. For this reason, it intends to become a showcase for his latest proposals, iconic pieces, created for contemporary spaces.
The Charlotte space is Andreu World's eighth location in North America, joining permanent showrooms in Chicago, New York, San Francisco, Toronto, Washington D.C., Boston and Kansas City.