Nature in the office
An ally of well-being in the workplace
When expanding its presence in Boston, MassMutual delegated the design of its new offices to Elkus Manfredi Architects. This new building is created exclusively to develop its digital and technology initiatives, preparing the company for continued growth. The building's design honors the company's history with an environmentally responsible historic destination and a contemporary and inspiring work environment that fully supports its employees.
A welcoming double-height lobby opening along Fan Pier Boulevard is characterized as the "Forest in the City," a nod to MassMutual's deep roots in its headquarters city of Springfield, which is known as the "City in the Woods." Andreu World's Brandy chairs made from FSC® 100% wood nestled among a dozen olive trees warmly welcome visitors and employees.
Just like in a forest, the presence of nature in the workplace is becoming increasingly important. Vertical gardens, large windows with views of the outdoors and abundant vegetation are creeping into offices through biophilic design.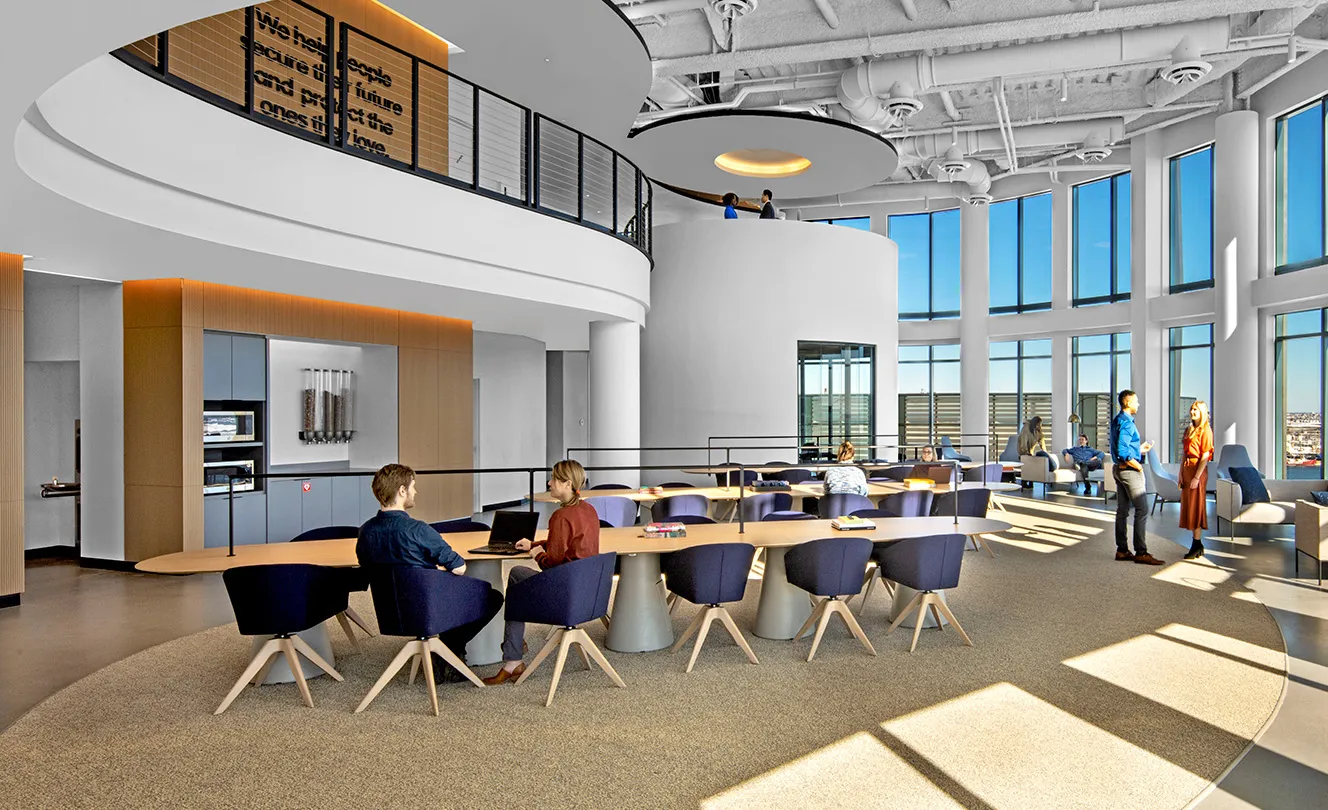 A model for the new way of working
The way we work is changing. MassMutual and Elkus Manfredi created a human-centered design that adapts to today's hybrid work models and can flex and adapt to future trends while responding to the health and wellness needs of employees every step of the way. Here are a few aspects that make these offices special:
The starting point was the idea of making every employee successful, so a modern, fresh, clean, humane, warm space was created.

Spacious communal gathering areas with some of the building's best views of the Boston Harbor act as magnetic hubs for the workforce. These areas provide a variety of environments for independent work, collaboration and socializing. Once again, Brandy chairs accompanied by Reverse Conference tables are present, plus Raglan sofas in the breakout areas.

A workplace where workers do not have assigned desks and can choose from a balanced variety of work environments.

What they call "The Downtown Marketplace" of the building has been introduced. More than just an employee cafeteria, it is a place where all company employees can meet and connect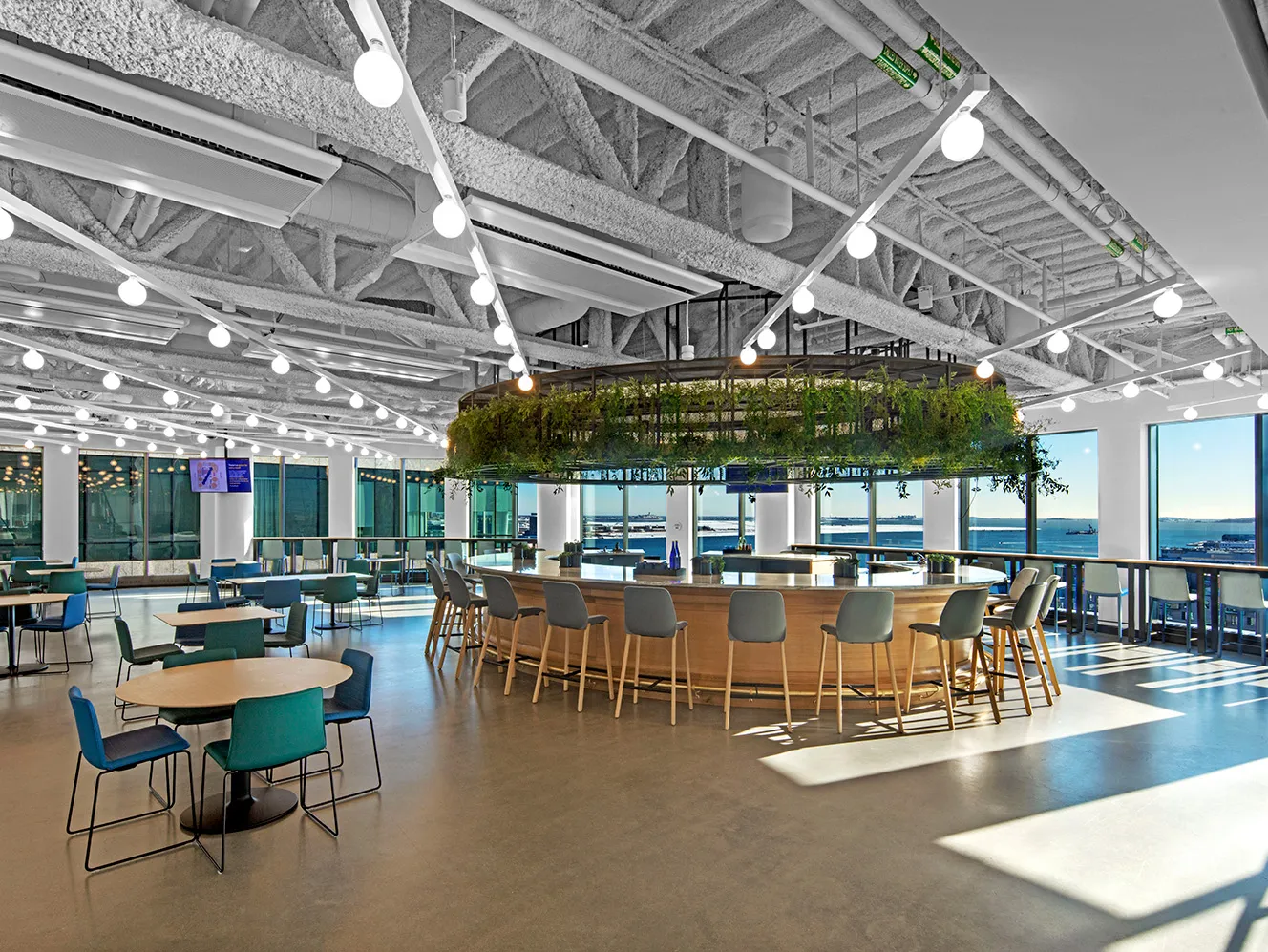 This project stands out for its sustainable characteristics, as with LEED-CSv4 Platinum certification, the building incorporates sustainability and resilience strategies in all aspects. From strategies to increase energy efficiency and reduce energy consumption, to the use of furniture that meets the highest standards of quality and circularity. A special mention goes out to the biophilic elements, which are located throughout the workspace and the entrance hall. Undoubtedly, a project thought out down to the smallest detail and giving special consideration to the impact on the environment.