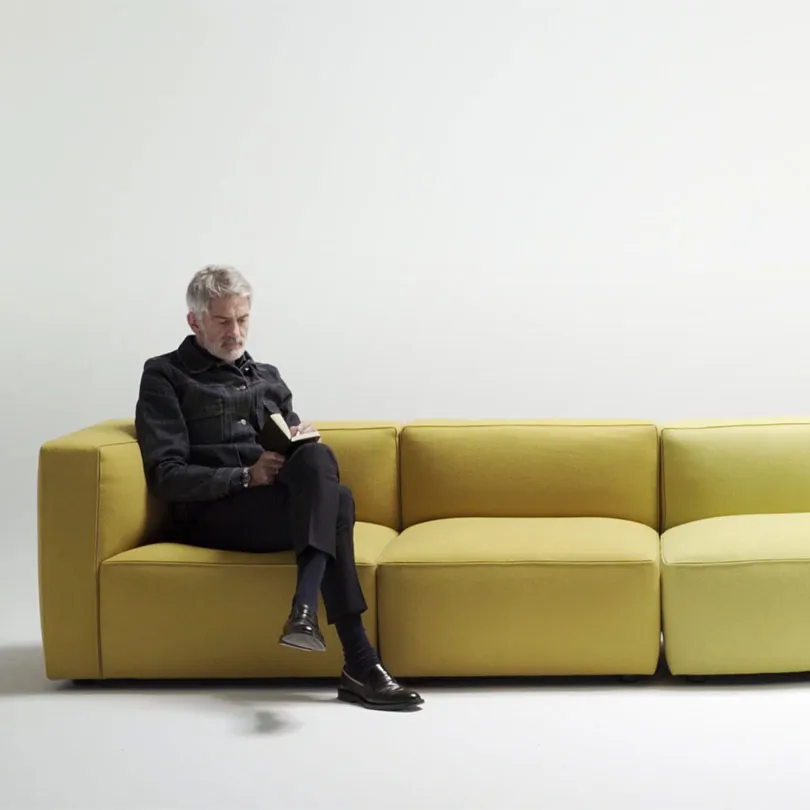 Andreu World showcases its circular designs for 2022 at Clerkenwell
It's all happening from 24th-26th May, 2022 in our London Showroom!
We will bring together designer Alfredo Häberli and OnOffice magazine for a range of talks about new designs, sustainability and workspace trends
Andreu World brings the future of the workplace and the circular economy to Clerkenwell Design Week. For this, it has programmed an agenda of events and design talks. On May 24 at 11:30 a.m. (London time) Alfredo Häberli will share his latest collection: Giro Soft, a modular seating system to connect new spaces. In addition, on May 25 at 5:30 p.m. (London time), Conversations About Work will be presented, a must-read book, a guide for all designers and creative-minded people in which eight international designers share his professional experience and his personal vision of the creative process. We will have a conversation with Alfredo Häberli and the editor-in-chief of OnOffice Magazine, Jessica-Christin Hametner.
CDW will also showcase some exciting new collaborations with designers from around the world.
Firstly, the Adela Rex, Solo Chair and Forest Club designed by French designer Philippe Starck offer seating constructed of FSC® 100% Pure Wood, with pieces that are easily separable and designed with the circular economy in mind. These fully sustainable collections are part of the 100% Pure Wood project, which brings together seating and tables, created in part or entirely with selected slow-growing wood from reforested forests that are harvested from the company's own lands. In many cases the pieces are made without using components of any other material but rather by using technologically assisted artisanal processes that involve many hours of work.
British designer Benjamin Hubert's Triada table collection provides table space that is technological, height adjustable, foldable and eco-friendly. What more could you ask for?
Finally, the Nuez Lounge BIO® chair, designed by Patricia Urquiola, is being presented for the first time at CDW. In order to achieve this design, Andreu World has developed a new bioplastic that debuts in the catalog in the lounge chair from the Nuez collection. It maintains its wraparound character and features a high backrest that enhances its representative image, displaying the technological complexity of the shell, with its distinctive texture. This piece is 100% Urquiola and 100% sustainable and comes in a range of four colors. Being upholstered with the new Circular ONE® fabric made from PET bottle plastics and textile waste, this remarkable piece signals a new generation of seating.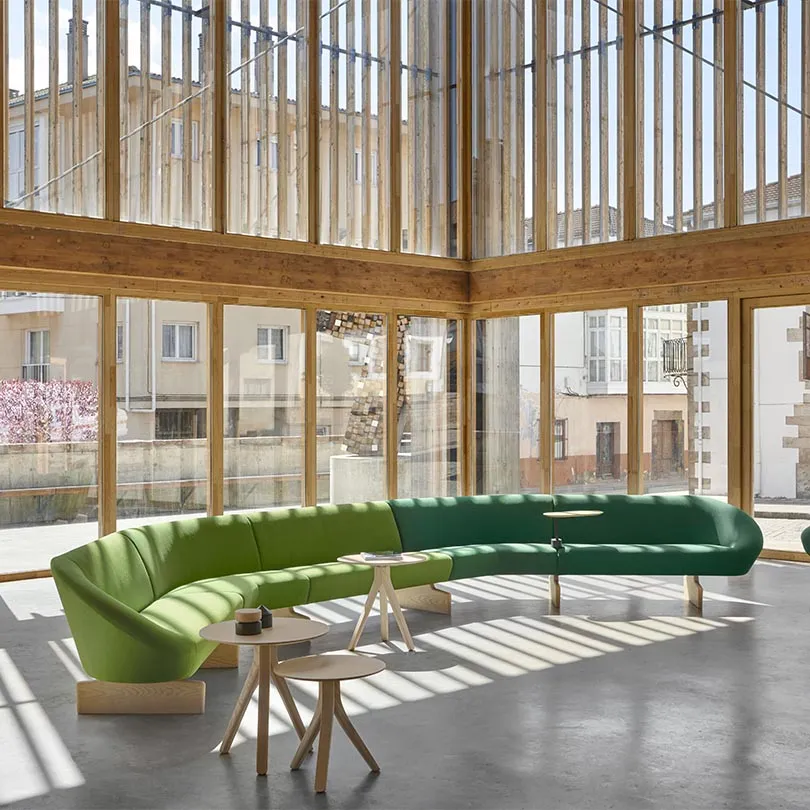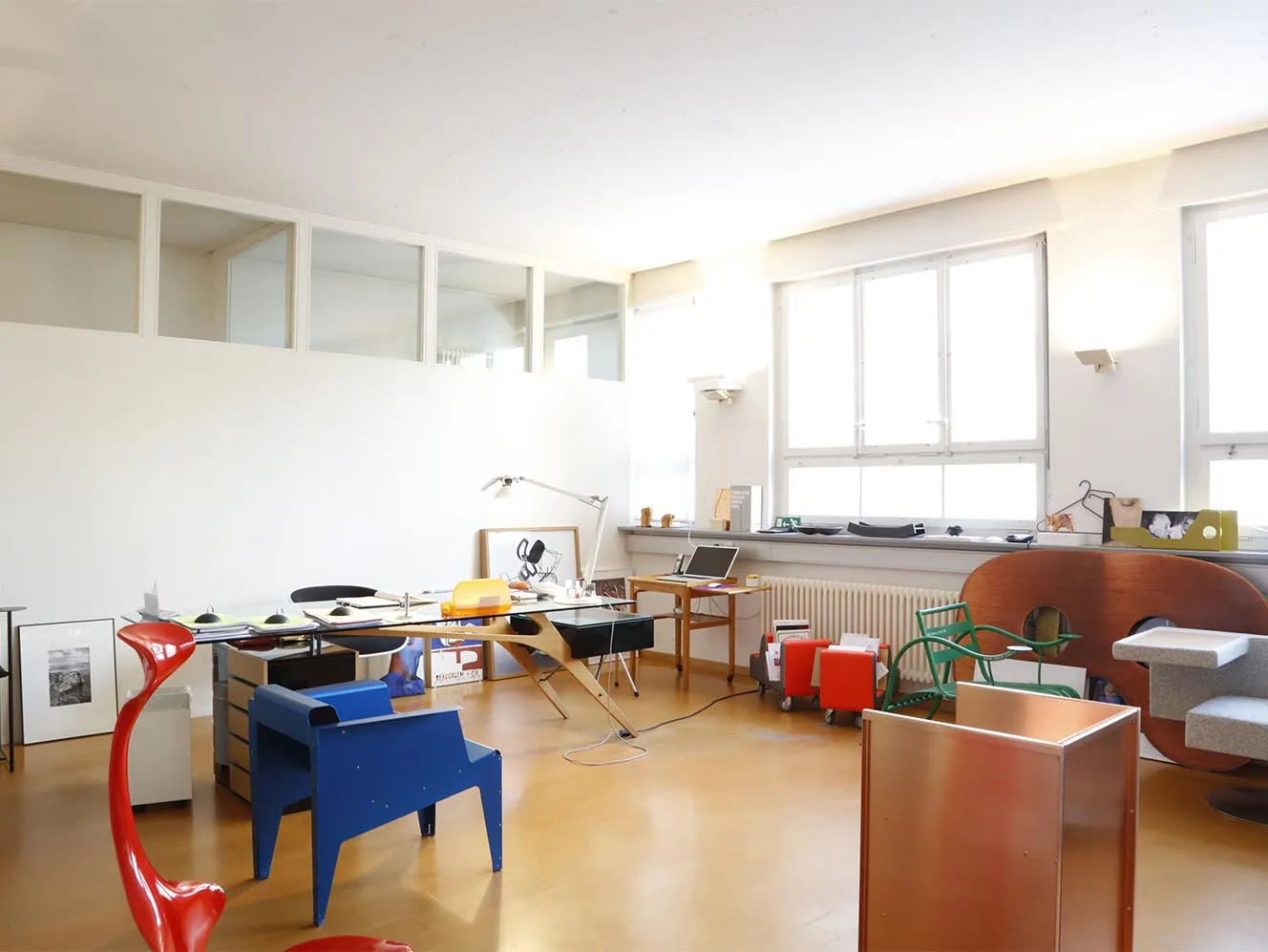 The Andreu World showroom has been completely renovated to accommodate the latest collections of the ground-breaking designers mentioned above along with those of leading Italian designers, Rodolfo Dordoni and Piergiorgio Cazzaniga. In this space you can discover new typologies of furniture featured in inspirational settings with the collaboration of Gensler Design Consulting, among others. It's also a space to experience our latest designs so come down and have a seat!
Register for our events:
Attend in person:
https://forms.office.com/r/u208RCbHBp
Live Stream:
https://forms.office.com/r/u208RCbHBp
Otros artículos relacionados