Circular Design, Sustainability and Health at Madrid Design Festival
Work from creativity and innovation to achieve a positive impact
Within the framework of Madrid Design Festival 2023, Andreu World organized a meeting to share different initiatives that pursue the shared approach of doing things in a different way than the one that has been predominant and abusive to the planet. Andreu World, represented by Jesús Llinares (CEO), brought together Marc Morillas at this table, who provided the point of view of brand identity; Iñaki Alonso, from sATT, introduced the approach from architecture and real estate development; Arturo Fernández, from Construcía, who spoke about other ways of operating in the construction sector, and Ignasi Cubiñá, representative of the Cradle to Cradle (C2C) certification, presented the ideas that he promotes from his ecology consultancy.
During the panel, moderated by Anatxu Zabalbascoa, emphasis was placed on increasingly consolidated ideas such as the need for a circular economy, the concept of social sustainability, or what promises to be the paradigm of the next decade, regenerative culture.
A panel discussion on the Circular Economy, the Beyond the Plastic Wave exhibition and the Madrid showroom, key events at MDF23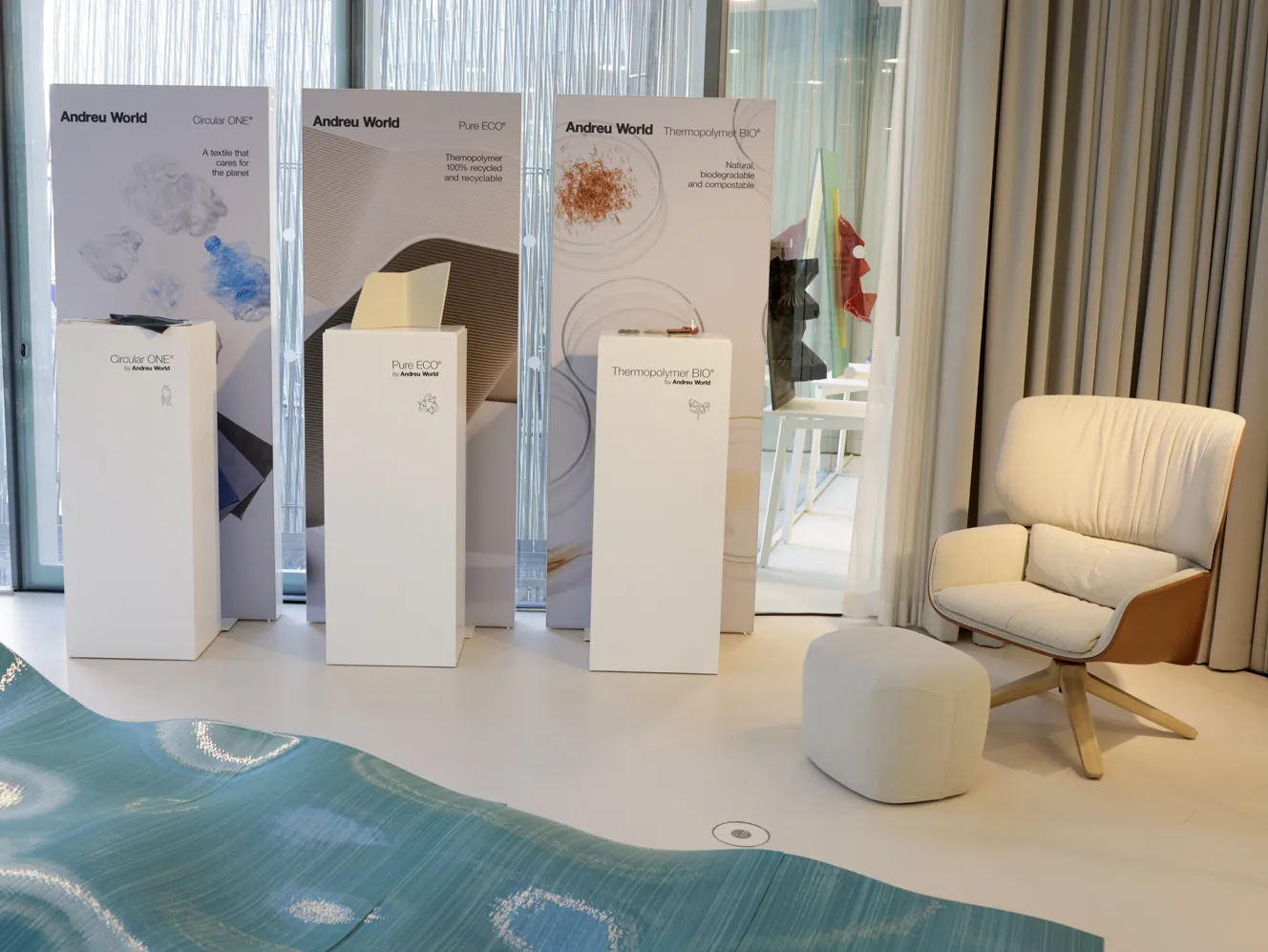 In parallel, also at the Instituto de Libre Enseñanza in Madrid, Andreu World presented the exhibition Beyond The Plastic Wave, created by Héctor Serrano and Carmen Baselga, an immersive exhibition that exposes the problem of plastic waste pollution in our oceans and particularly the Mediterranean Sea.
The exhibition delves into this problem and reveals the different sustainable materials that Andreu World has developed to reduce its impact on the environment: PURE ECO, CIRCULAR ONE and BIO.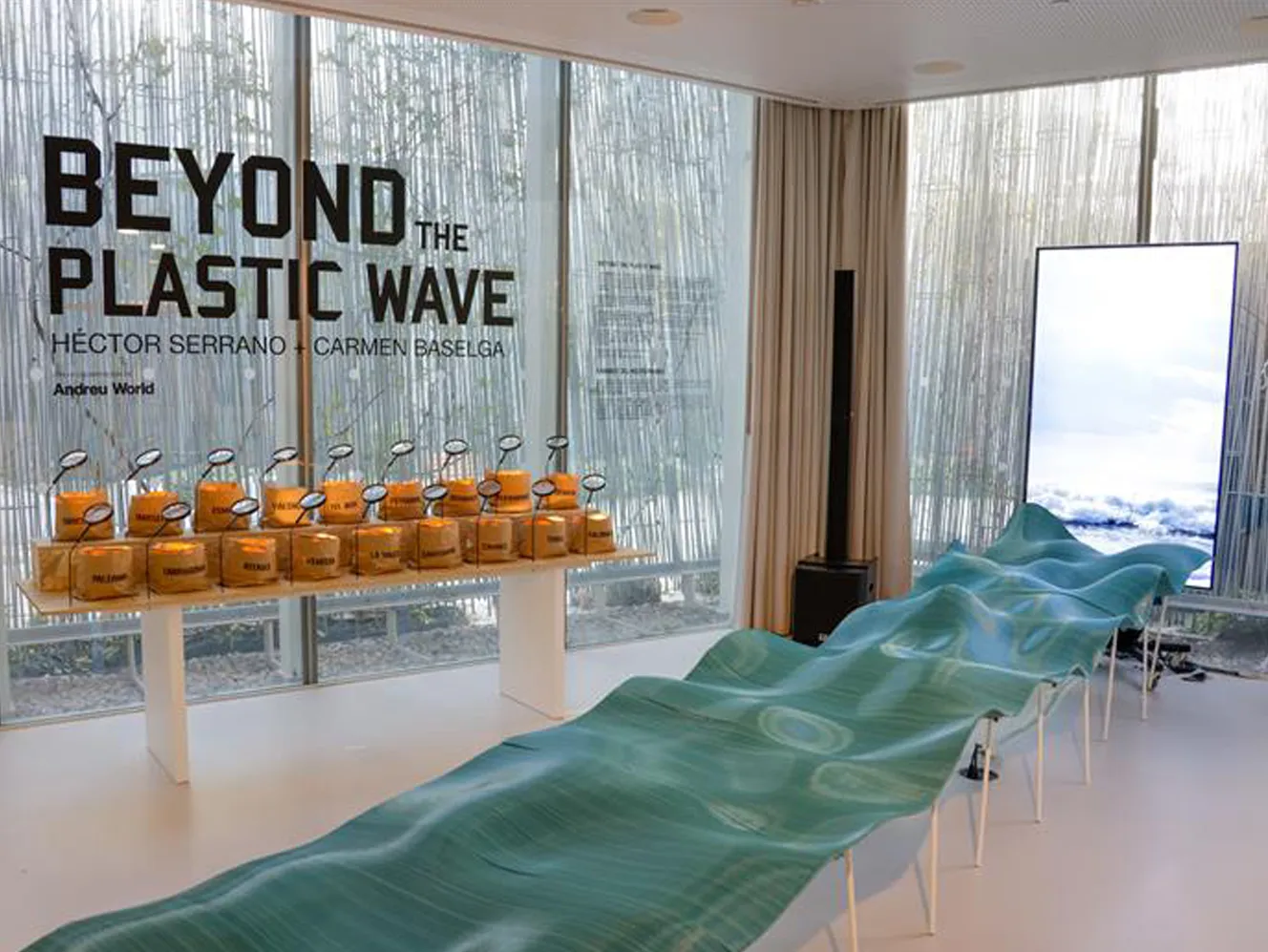 Finally, the Madrid showroom opened its doors to present the latest collections of sustainable furniture, designed for the circular economy, the health and well-being of people in the spaces they inhabit, public and private: from the office to the home. , from the hotel to the restaurant or from the terrace of a café to the garden of a home. A selection of pieces created by international designers such as Patricia Urquiola, Philippe Starck, Alfredo Häberli or Benjamin Hubert.