New Flagship showroom in Washington, D.C.
A space that conveys design, quality, innovation and sustainability
Andreu World has expanded and remodeled its showroom in Washington D.C., doubling the size of its showroom to more than 5,000 square feet.
Maintaining its original location in Georgetown, Washington DC, visitors will discover our latest collections, designed by Philippe Starck, Patricia Urquiola, Alfredo Häberli, Rodolfo Dordoni, Benjamin Hubert, Piergiorgio Cazzaniga and Lievore Altherr Molina.
The decision to expand the showroom is driven by our commitment to quality, design and sustainability. This expansion now allows us to showcase a wider variety of our latest collections, along with many iconic designs that have gained global recognition.
It is designed to bring together, in one single setting, everything you need to work on interior architecture projects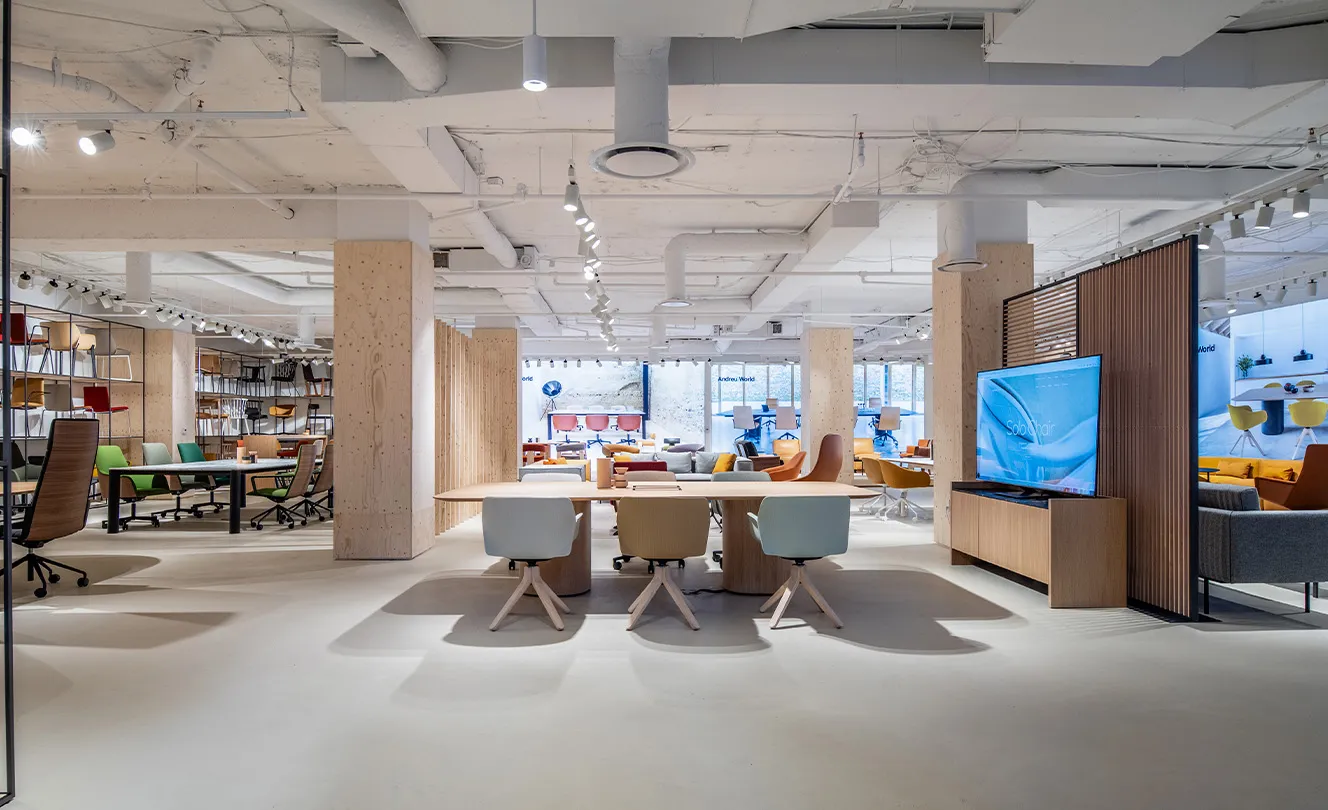 The new space has been meticulously designed to create an immersive experience for its visitors. The contemporary interiors are filled with natural light perfectly complementing the timeless aesthetics of the Andreu World products. The total effect creates a pleasant and welcoming atmosphere where visitors can discover the latest trends in furniture and design.
In addition to presenting a wide range of products, including seating, tables and credenzas, the showroom also includes an area dedicated to materials and finishes. Theses resources make it a perfect place for design professionals to draw inspiration, work and develop new projects. Visitors will be able to explore our range of sustainable materials, options for customization and furniture solutions for offices, hotels, restaurants, universities, outdoor areas and the home.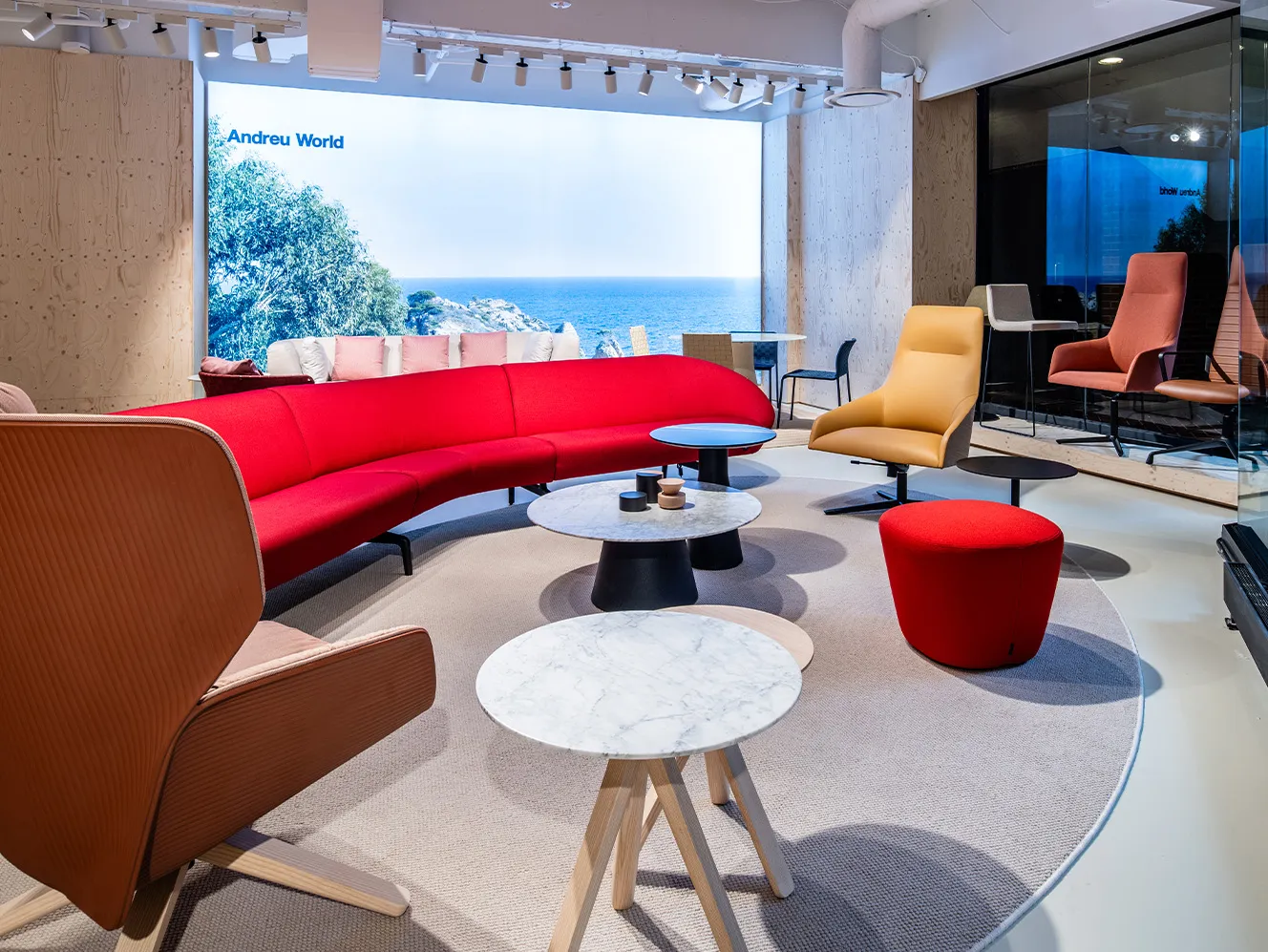 Andreu World's expansion in Washington D.C. represents a milestone in its commitment to the U.S. market, adding to its showrooms in Chicago, Boston, San Francisco, Los Angeles, New York, Charlotte and Kansas City. In addition, this year, the brand was recognized with 14 Best of NeoCon awards.
The showroom is an essential destination for professionals looking for sustainable furniture designed for the wellbeing of people and manufactured with the circular economy in mind.
1010 Wisconsin Ave NW Washington,
Suite 100, DC 20007-3617,