We remain in Milan
Andreu World opens a new showroom focused on sustainability
This new space, the thirtieth of the showrooms that Andreu World has around the world, opened its doors last April, coinciding with the celebration of Milan Design Week and as part of Fuori Salone 2023, and will stay permanently in the city and become a meeting point for both clients and professionals.
The interior design has been undertaken by the renowned designer Patricia Urquiola: "We try to reflect the essence of the brand, its heritage, identity and mission. We have worked with renewable resources and sustainable materials to create a place where visitors can have a playful and exploratory experience, discovering different areas delimited by translucent panels. The space is designed to be holistic and multifunctional, responding to the needs and uses of the furniture that Andreu World produces, for offices, hotels, restaurants, home and outdoors".
The new space has been designed by Patricia Urquiola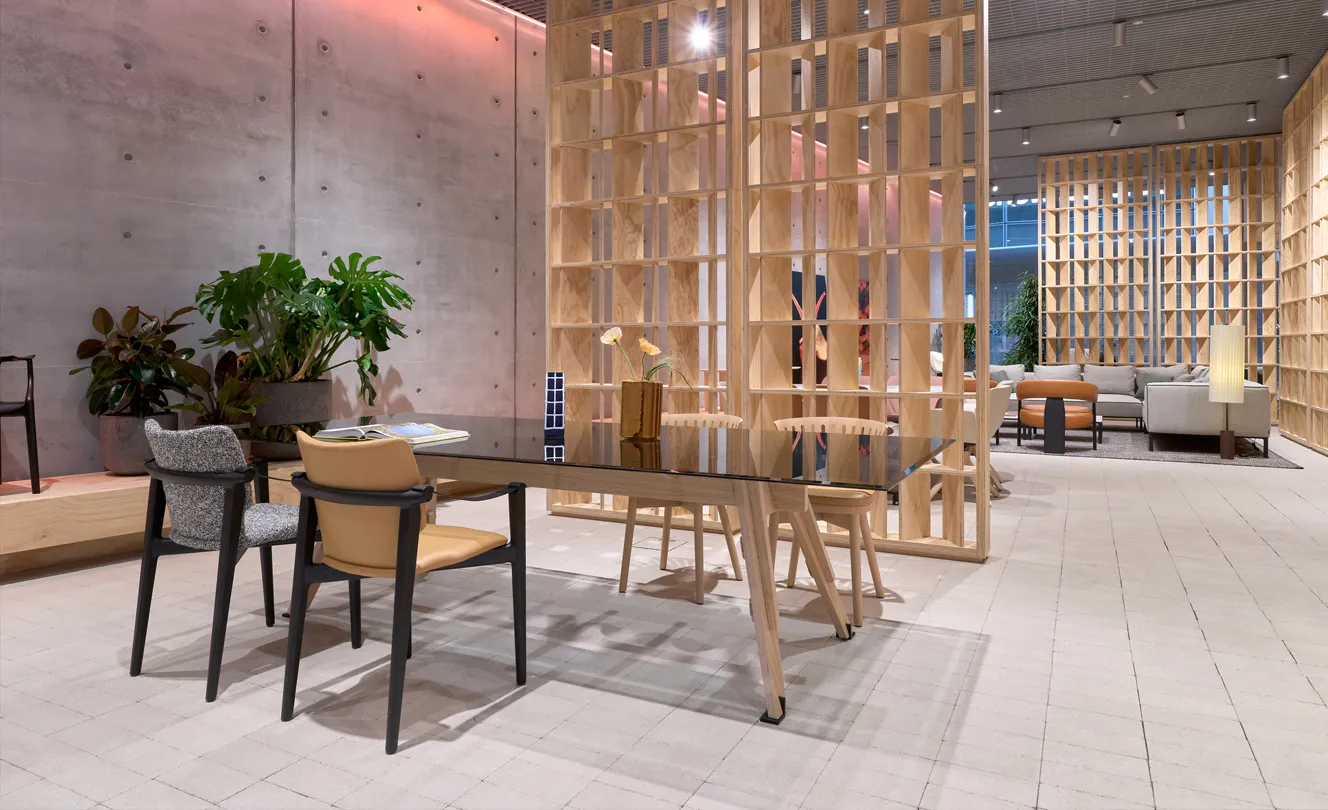 The new Andreu World showroom in Milan is designed with the same environmental criteria that are applied to all of the brand's products, the first in the sector to have its entire catalog Cradle to Cradle (C2C) certified. The space has been built using ecological and circular materials, with a design aimed at maximizing energy efficiency and reducing environmental impact. The building where it is located has LEED and WELL certifications, which guarantees a healthy and sustainable space for its occupants. An example of how sustainable architecture and conscious design can contribute to creating a healthier and more respectful world with the environment.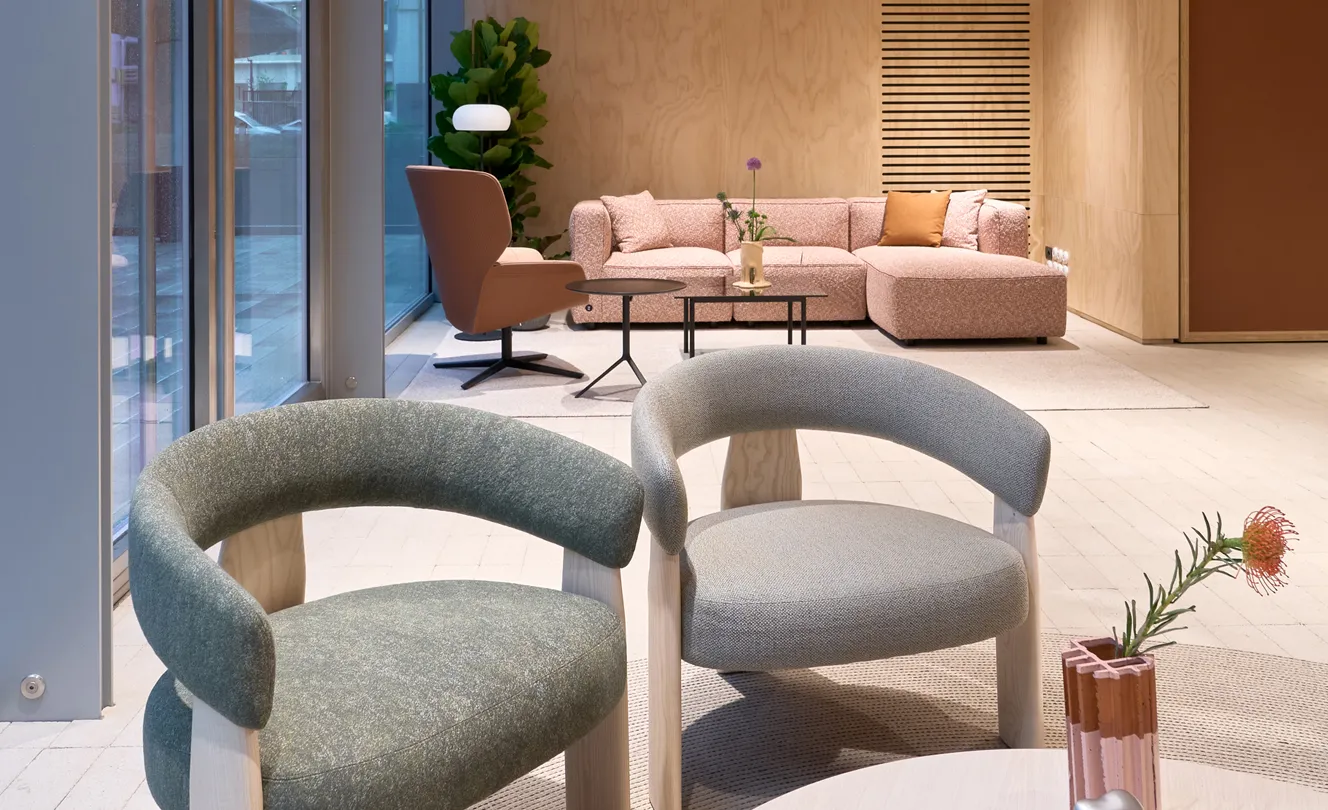 Located in the Corso Como - Porta Garibaldi area, the commercial and financial heart of the city, it has an area of 400 m2 and is intended to be a place for innovation, creativity and collaboration, where new ideas and opportunities can be explored. find solutions in the field of interior design, in addition to testing first-hand the quality and functionality of the designs produced by the furniture firm. In it you can find the most recent collections, signed by Philippe Starck, Piergiorgio Cazzaniga, Alfredo Häberli, Benjamin Hubert, Jasper Morrison and Patricia Urquiola herself.