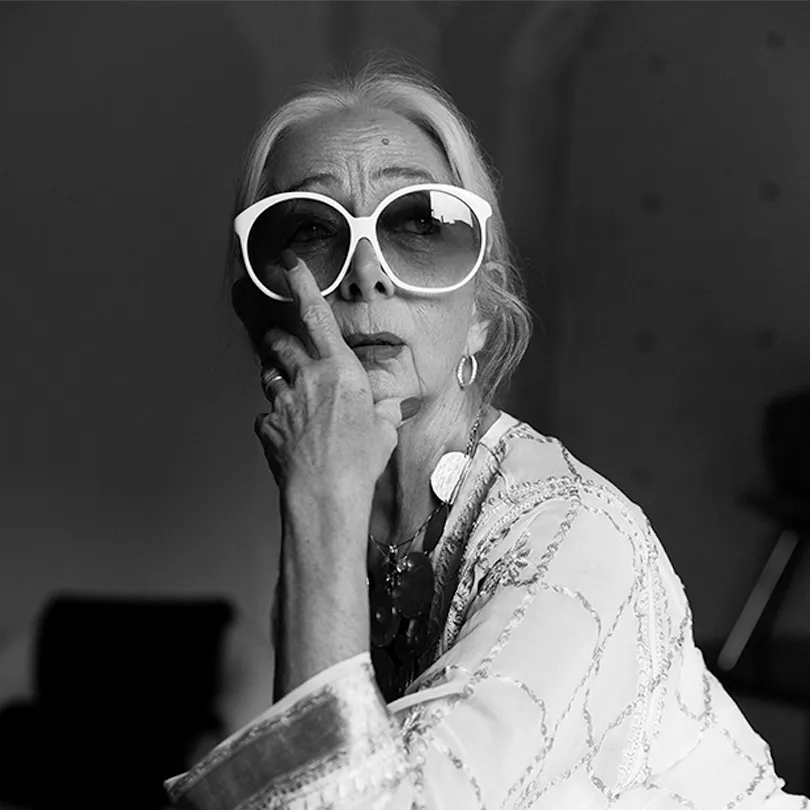 Meet the jury: Rossana Orlandi
22nd International Design Contest
The Italian gallery owner and designer Rossana Orlandi joins the "Beyond the Plastic Wave" challenge
Rossana Orlandi, a renowned gallery owner and influential figure in the design world, is a leading advocate for sustainability and environmental awareness in the industry. Her commitment to plastic reduction and the transformation of plastic waste into works of art makes her an exceptional choice for serving on the jury of our prestigious competition.
This special edition of the Andreu World Design Contest, focused on the theme "Beyond the Plastic Wave", will reward seating and table designs conceived for the circular economy, which generate a positive impact on the reduction of plastic waste.
As such, Rossana Orlandi's presence will bring her unique perspective and valuable knowledge to the evaluation of the submitted designs. Her experience and judgment will help choose the talented participants who will contribute to our mission of reducing plastic waste and creating innovative solutions in the design industry.
Throughout her career, Rossana Orlandi has been a leading voice in the fight against the negative impact of plastic on our planet. Her "Guiltless Plastic" initiative and the renowned "Ro Plastic Prize" demonstrate her passion for promoting the conscious use of recycled and recyclable plastic in the design field.
Remember, the deadline to submit designs is 1 December 2023. Follow our latest news for more details about the outstanding professionals who will make up the jury of this edition.
Take part in this challenge towards a more sustainable and creative future!
Register here.
¡Te invitamos a participar y ser parte de esta emocionante edición del Concurso Internacional de Diseño de Andreu World! ¡Demuestra tu talento y ayuda a construir un mundo más sostenible!
Otros artículos relacionados