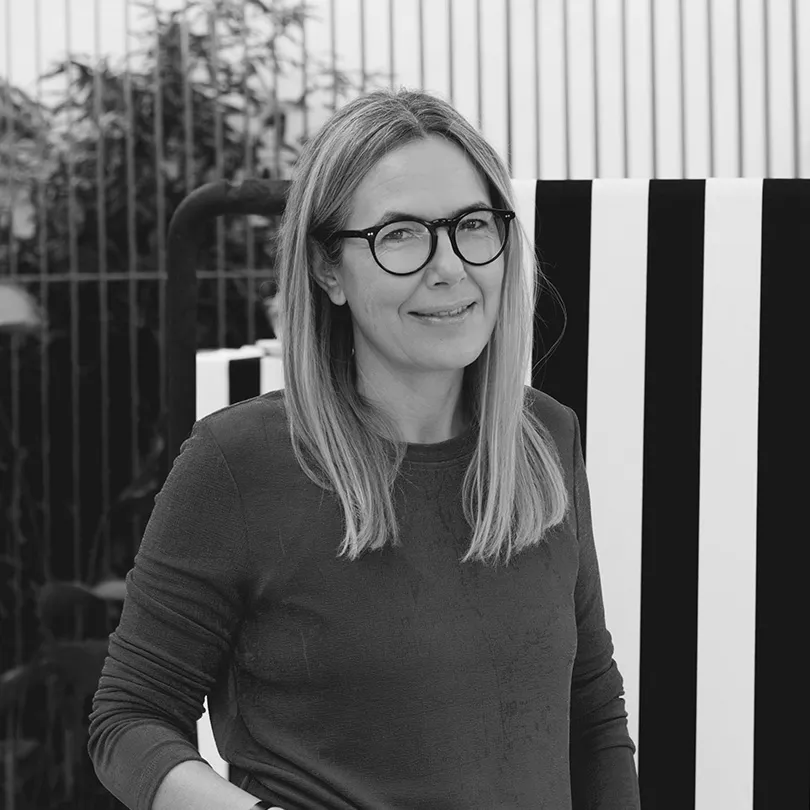 Meet the jury: Inma Bermúdez
22ª edición del Concurso Internacional de Diseño de Andreu World
Recipient of Spain's Premio Nacional de Diseño 2022 and founder of her own studio in 2007, she is a designer with a unique aesthetic and a sustainable vision of design
The designer Inma Bermúdez joins the jury of the 22nd edition of its International Design Contest. Recipient of Spain's Premio Nacional de Diseño 2022 and founder of her own studio in 2007, she is a designer with a unique aesthetic and a sustainable vision of product design, which has led her to create functional pieces that convey a sense of everyday life in all projects.
She was the very first winner of the Andreu World Design Contest in 2001. Her creativity and passion demonstrate how opportunities such as this one encourage emerging talent. Her project, a nesting bench that functioned as a stool or side table, was the winning piece in the first edition of the competition.
Her commitment to the environment has led the designer to focus on projects that respect processes, materials and the conscious use of products. From her home studio, she collaborates with prestigious international firms such as Roca, Gan Rugs, Marset and IKEA.
The focus of this year's edition of the competition is on sustainability and the reduction of plastic waste. There will be a first prize of €4,000, a second prize of €2,000 and three honorable mentions.
Register now and be part of this edition of the Andreu World International Design Contest! Show your talent and help us build a more sustainable world through design.
¡Te invitamos a participar y ser parte de esta emocionante edición del Concurso Internacional de Diseño de Andreu World! ¡Demuestra tu talento y ayuda a construir un mundo más sostenible!
Otros artículos relacionados