Essential, simple, subtle
Plaza is a collection of table bases made of injected aluminum, with two column options in solid wood or aluminum, which can be used with all the tops in our collection. The geometry of its base stands out, in which the technology of injected aluminum allows it to create an elegant curved effect on its upper surface, which conveys a feeling of continuity and lightness.
Selected projects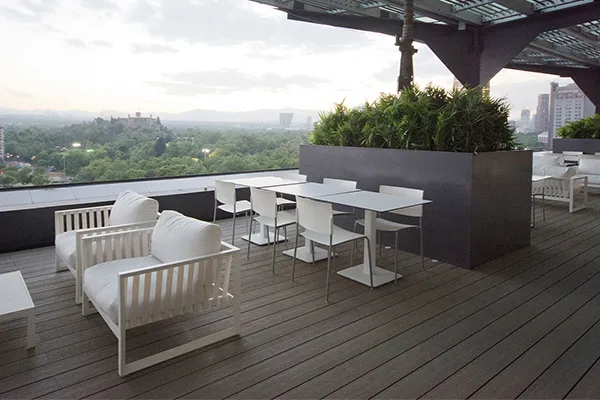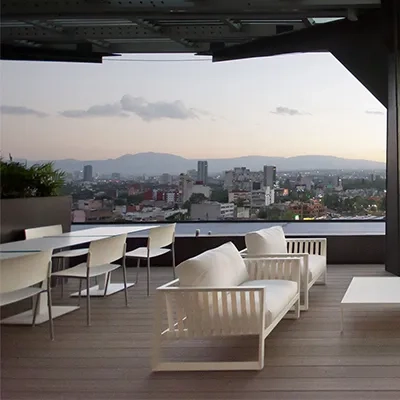 BBVA Office's Terrace
The BBVA Office's Terrace project features: Sand Table, Plaza, Sand and Sit collections.
Discover more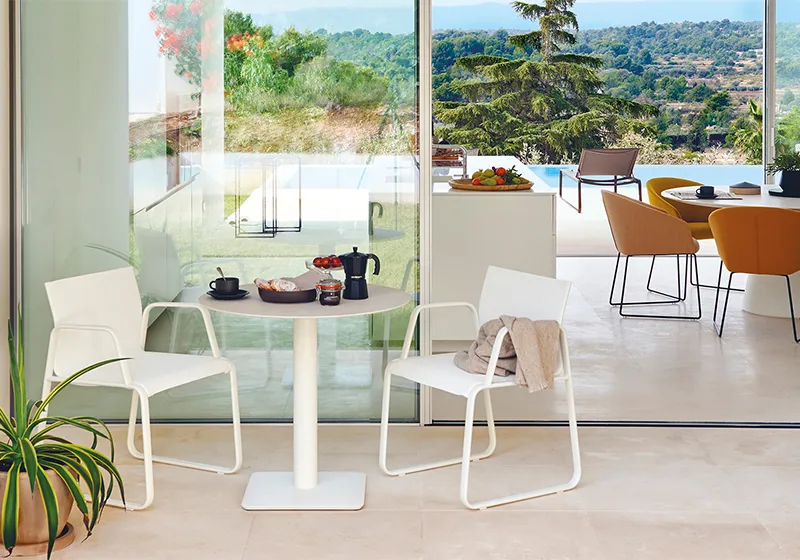 Villamarchante Residence
The residence project features the collections Quattro Occasional, Raglan, Lineal Comfort, Plaza, Reverse Conference, Siesta Outdoor, Dual Occasional, Alya, Beat, Raglan Table, Brandy, Nub and Aire Outdoor.
Discover more