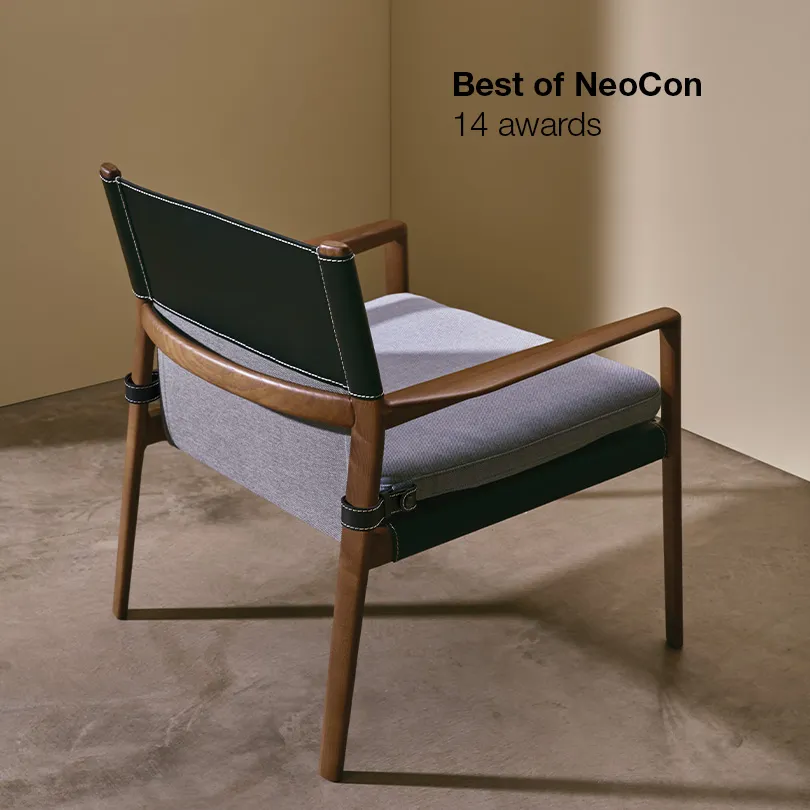 Andreu World receives 14 awards at Best of NeoCon in Chicago
In the categories of best design, innovation and sustainability
Among the most award-winning brands at the most prominent workspace furniture trade fair in North America
Andreu World has won a total of 14 awards at the prestigious Best of NeoCon trade fair, held in Chicago. This outstanding participation strengthens Andreu World's position as one of the most awarded brands in the field of furniture and equipment for offices and workspaces in North America.
The awards ceremony was attended by Philippe Starck. The French creator has recently collaborated with Andreu World in the development of some of its latest collections for workspaces.
Andreu World's 14 collections were recognized for their excellence in design, innovation and sustainability, reflecting the company's ongoing commitment to creating cutting-edge solutions for modern workspaces.
Among the awards won were Gold Awards for the collections "Casta" in the guest seating category, "Tamara" in the communal table category and "Nazar" in the occasional table category. In addition, the "Gala Pure Eco" collection received the Gold Award in the outdoor seating category.
Andreu World was also recognized with several Silver Awards, including one for the "In Out Monoplace" collection in the category of furniture for educational spaces, "Axial Modular Sofa" in the category of modular seating, "Gala Pure Eco" in the category of stackable seating, and "Polina" in the category of occasional tables, among others.
In addition, the new 2023 designs also received several awards for their sustainability. These include the Sustainability Award for the "Axial Modular Sofa" collection in the modular seating category, "Gala Pure Eco" in the stackable seating and outdoor seating categories, "Tamara" in the collaboration table category, and finally "Bolete Occasional BIO" in the occasional table category.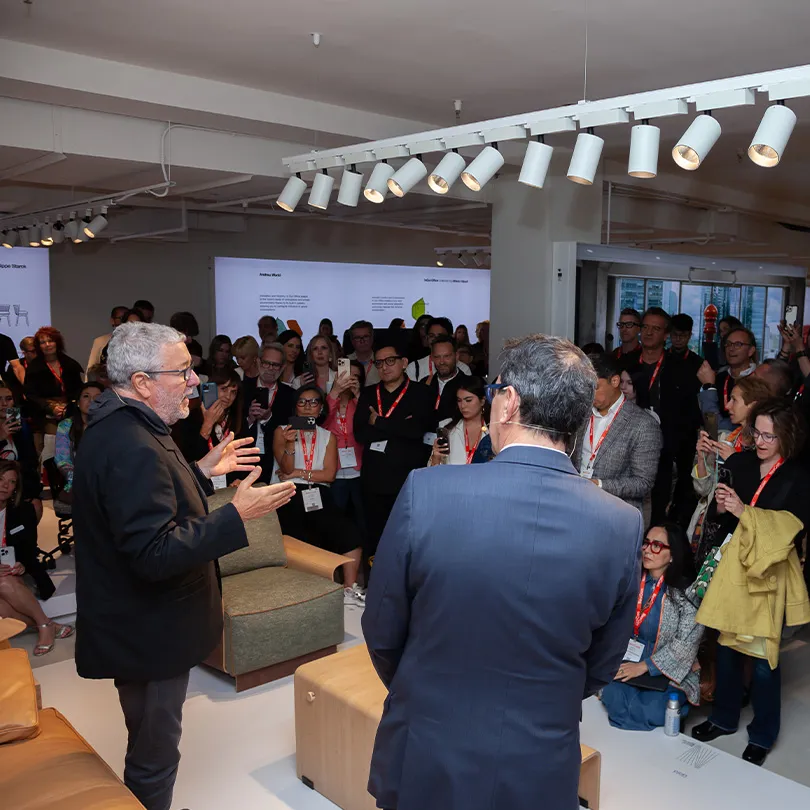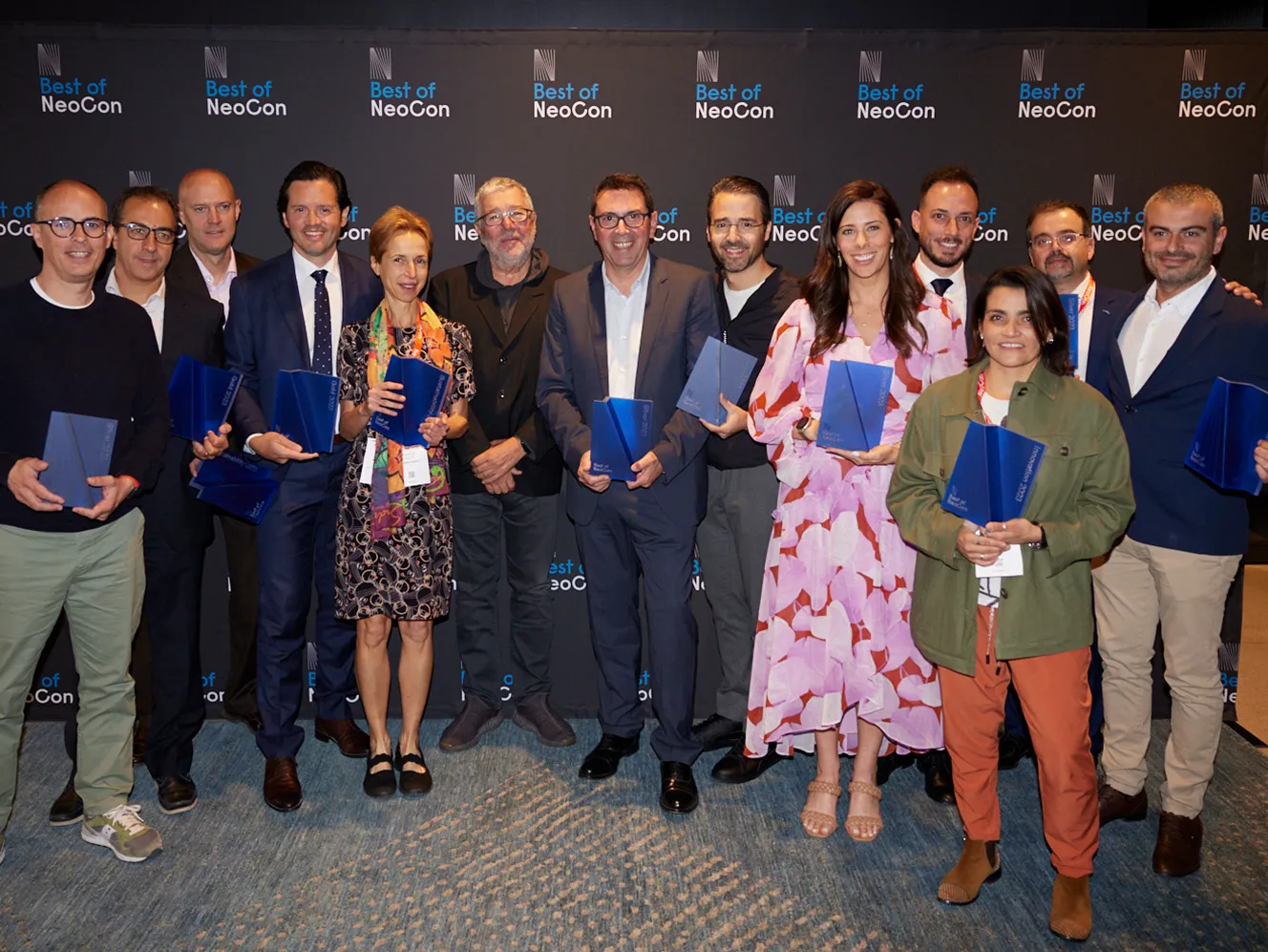 At the same time, Andreu World also received the Business Impact Award at the HiP Awards given by Interior Design Magazine for the "Bolete Lounge BIO" collection, created by Patricia Urquiola in the sofa and lounge seating category, as well as the Innovation Award for the "Alla" collection, by Philippe Starck, in the occasional table category.
Jesús Llinares, CEO of Andreu World, expressed his gratitude on receiving these prestigious awards at Best of NeoCon "We are extremely honored to receive this recognition in the company of Philippe Starck, an international authority in the world of design. These awards are a testament to our focus on excellence and ability to provide exceptional solutions from a sustainable, circular design-oriented approach".
Otros artículos relacionados