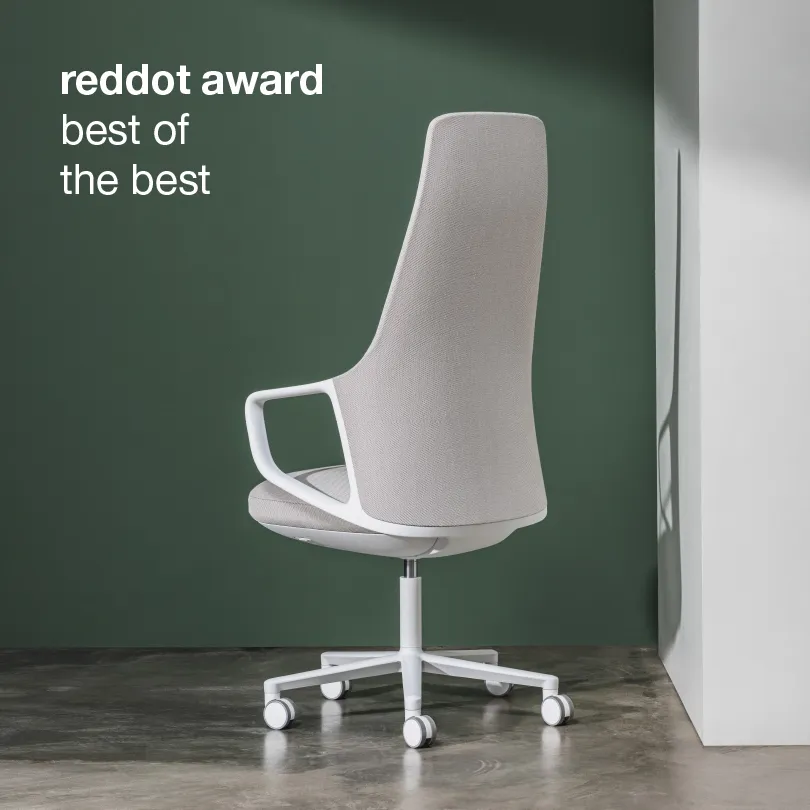 The Calma chair wins the Red Dot "Best of the Best" award
For best product design 2023
The prestigious design contest rewards the quality and degree of innovation of this unique piece designed by Benjamin Hubert
Calma Chair, the chair designed by Benjamin Hubert for Andreu World, has won the Red Dot award for "Best of the Best", product design 2023.
This prestigious design competition, one of the most important on the international scene, has rewarded the quality of the design and the degree of innovation of this exclusive piece, by means of an arduous evaluation process by its jury which lasted several days and which meticulously examined all the proposals submitted.
In 2023, products were submitted and evaluated in 51 competition categories. A jury of 43 members came together to do so. The Calma chair was selected on the basis of the four principles of good design and by taking into account their socio-cultural character, specific technical focus area and design expertise.
Calma Chair is a line of chairs for working at home that combines the functionality of an operational and ergonomic seat with the attractiveness and accessibility of the home. Its design is synthesized in a die-cast aluminum frame that wraps around the backrest to create a frame that flows seamlessly into the circular armrests.
The piece is inspired by the comfort of home in its palette of artisanal materials and simple lines to create a welcoming work seat, a soothing presence in the dynamic environment of the workplace.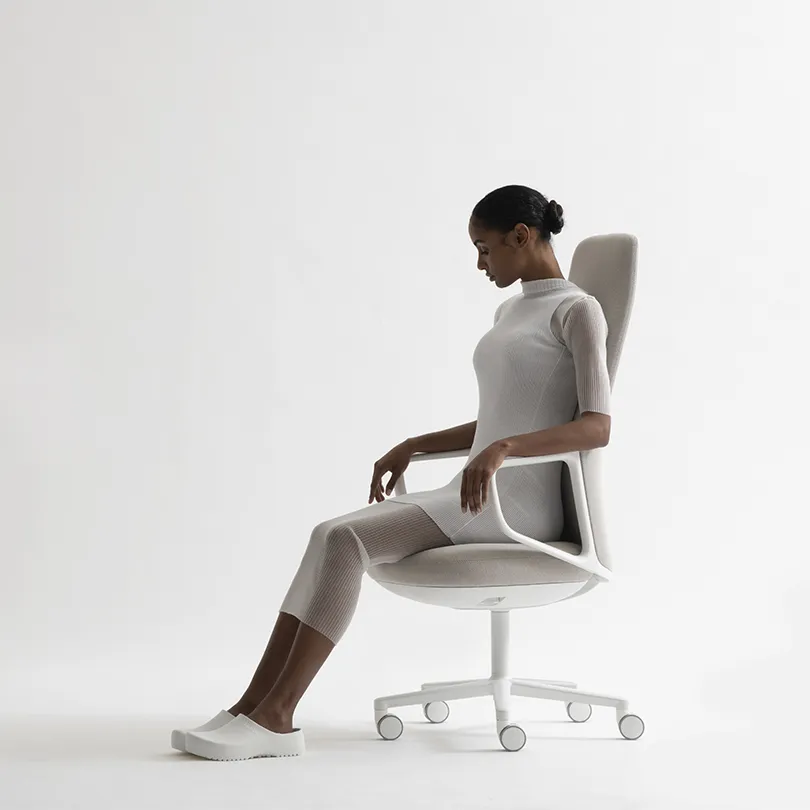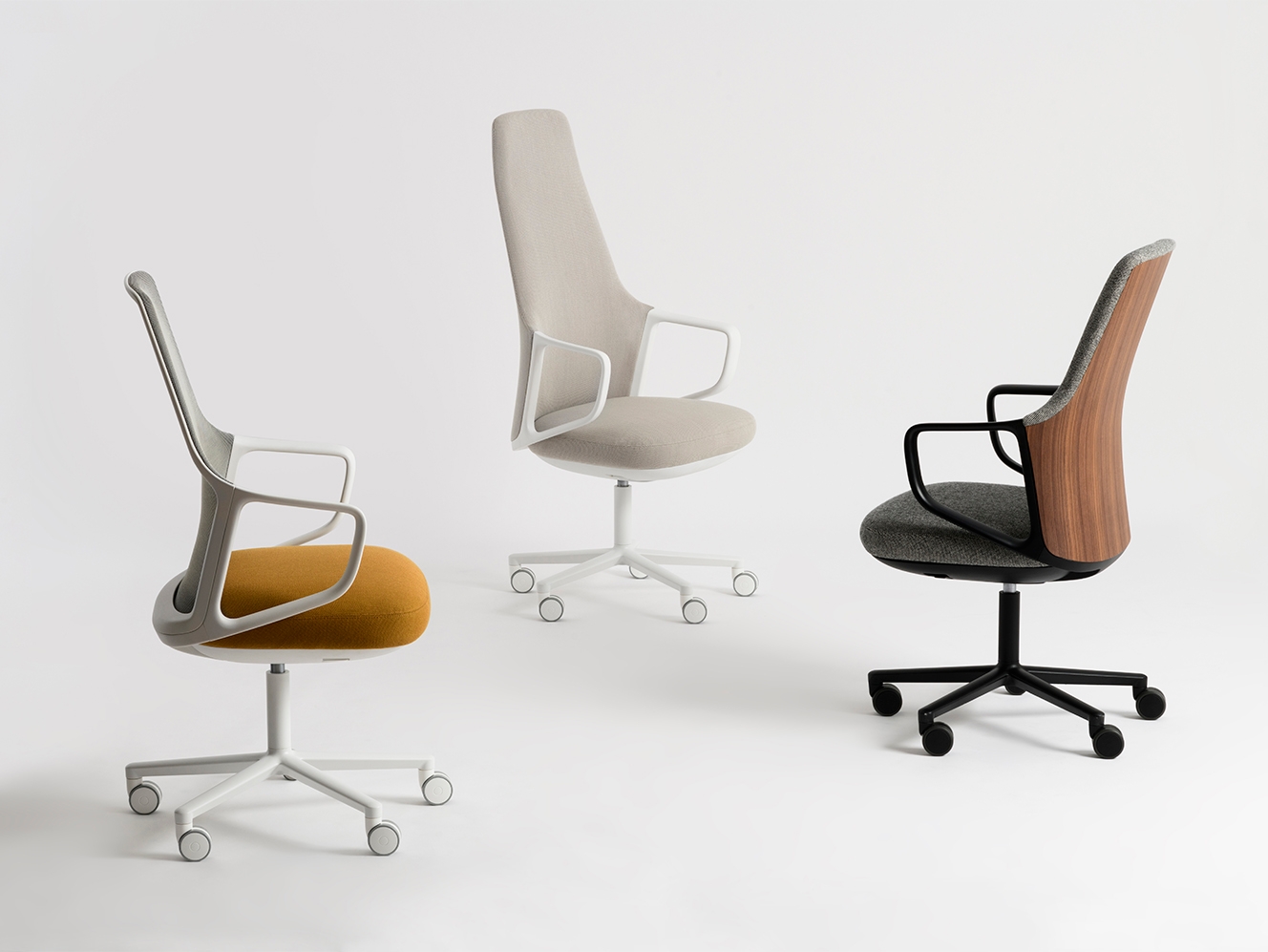 Calma Chair is designed to allow a high degree of customization. Its lightweight die-cast aluminum frame is available with five different types of backrest: a fully upholstered backrest; an upholstered front cradled in a wooden backrest; and a breathable mesh backrest. It is available with a five-wheel or four-wheel base, allowing it to be used for both home-office and conference or meeting spaces. High-back versions offer the option of a headrest cushion.
Otros artículos relacionados