Expo 2020 Dubai
Andreu World will furnish the Spanish pavilion at the Dubai World Expo
Inteligence for life is the title of the Spanish participation in the Dubai Universal Exposition, which is going to be built in the middle of the desert and will be especially focused on sustainability. Andreu World will equip the different spaces of the Spanish Pavilion with its designs, which has had to postpone its celebration until October 2021.
Inside the Spanish Pavilion, designed by the Madrid-based Amann-Cánovas-Maruri studio, an artificial forest will be recreated from organic and recycled materials. Within this forest of the future, Andreu World will explain its production processes from 100% FSC certified woods to the international visitors who will visit this great visual showcase, surprising and innovative.
As one of Spain's most internationally renowned brands and a leading exporter of designer furniture, Andreu World has joined the Spanish Pavilion project at the Dubai World Expo, managed by Acción Cultural Española.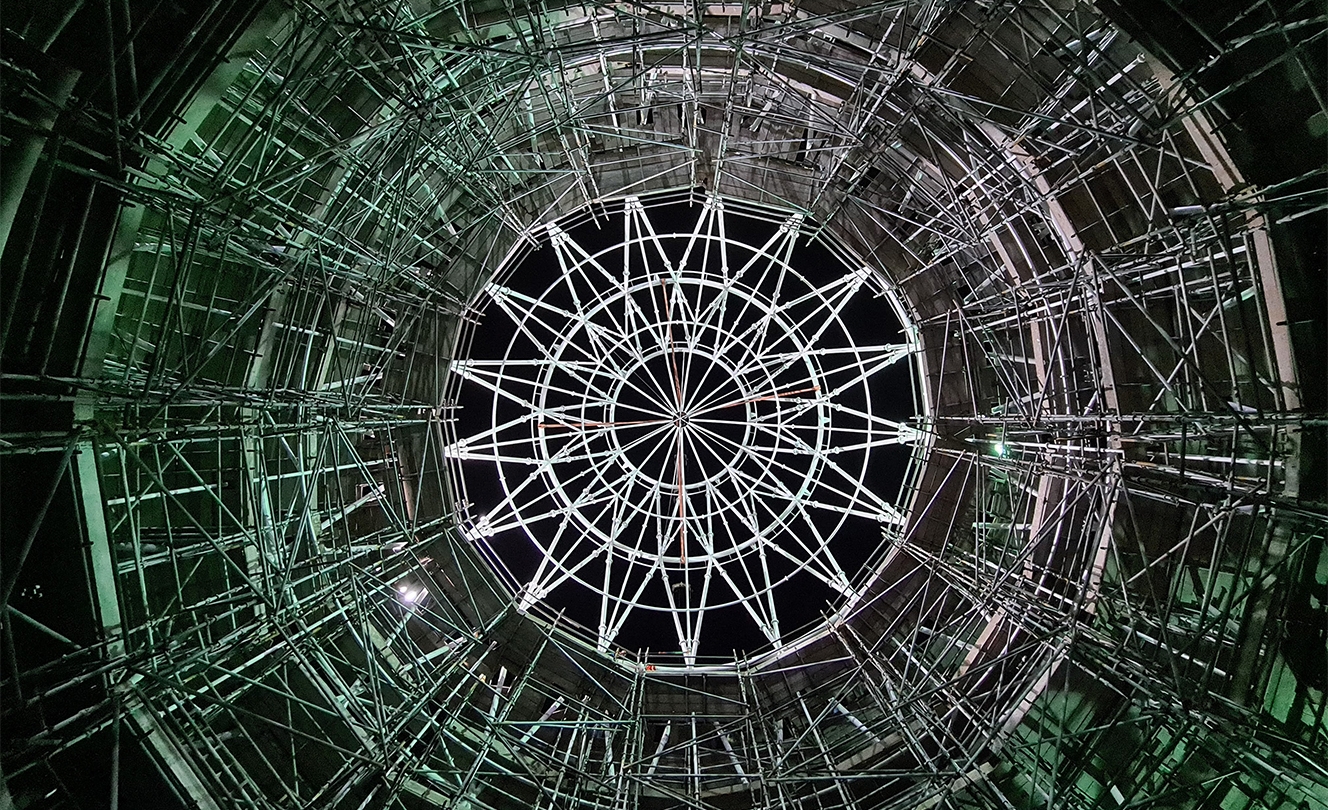 As one of the Spanish brands with the greatest international presence and leader in the exportation of designer furniture, Andreu World wanted to join the project of the Spanish Pavilion at the Dubai World Expo. As a collaborating company in the construction of the Spanish Pavilion at the Dubai World Expo, managed by Spanish Cultural Action, Andreu World will be responsible for fully furnishing the common areas of the two floors of the building with seats and tables that include dining spaces (restaurants, grill & tapas, bars, terraces, chill out), access areas, waiting and lobby, as well as different work areas and offices (press room, multipurpose room, VIP room).
With a forecast of more than 25 million visitors and more than 200 participants already confirmed, among countries, corporations and international organizations, Expo Dubai will focus on three fundamental themes: opportunity, mobility and sustainability. Under the slogan "Connecting minds, building the future", the Expo wants to emphasize that the challenges of humanity require innovative solutions in line with the United Nations Sustainable Development Goals (SDGs).
For the furnishings, seats and tables developed from sustainable, resistant, durable and environmentally friendly materials have been selected, manufactured - as one of the main raw materials - with 100% sustainable wood, from reforested forests, with FSC® certification and complying with the Chain-of-Custody, from the tree to the final product. Within this building, Andreu World furniture will travel through the different spaces and common areas where it will provide different types of furniture, including seats, sofas, lounge chairs and modular systems (small seat) for corporate spaces and collective areas; sofas, lounge chairs and modular systems for waiting areas or lobbies, as well as meeting and auxiliary tables.
All the furniture has been created by internationally renowned architects and designers such as Patricia Urquiola, Jasper Morrison, Alfredo Häberli, Benjamin Hubert, PearsonLLoyd, Piergiorgio Cazzaniga and Lievore Altherr Molina.